Clean Energy for Clean Air month
To round up the Clean Air month of May we wanted to share some thoughts on the relationship between clean air and clean energy.
But first of all, what is clean energy exactly?
Like our air, clean energy is the standard we are striving towards. Clean energy is energy that comes from renewable, zero emission sources that do not pollute the atmosphere when used such as solar, hydro, and wind power. Clean energy projects can range from the very small to the very large – from single households to large ground mount solar parks.
This provides a variety of environmental and economic benefits, including a reduction in air pollution. A diverse clean energy supply at the national level also reduces our dependence on imported fuels (and the associated financial and environmental costs this incurs).
Tackling air pollution
There are lots of ways that we can positively impact our local air quality. Switching from driving to walking, cycling, or changing to an electric car are some of the best ways to reduce personal carbon emissions and provide cleaner air for your immediate community.

However, there are actions that can be taken together at the community level too. At Low Carbon Hub, we are able to take action at a wider scale thanks to the support of our investors who put up the money to build more renewable energy in Oxfordshire. We have been able to work with schools and organisations who have an interest in clean air, such as installing solar PV on Oxford Bus Company buildings. Our innovative business model offers a new way of accelerating the adoption of renewable energy projects: we are able to offer organisations solar PV for free while rechannelling surplus profit into community benefit.
Solar PV
Using the power of the sun as energy is one way in which we can utilise renewable sources for cleaner air. As Paul Hawken says in his book Drawdown, "solar power is a solution, but it might be fair to say it is a revolution as well". Solar is a crucial step that we need for radical large-scale decarbonisation.
Our ground mount solar park, Ray Valley Solar, will save around 4,00 tonnes of CO² every year and in general, solar farms cut carbon emissions by 94% of what coal plants emit during their lifespan. This doesn't even account for the fact that using clean energy completely eliminates emissions of sulphur, nitrous oxide, mercury and other polluting particles.
Beyond the ecosystem damage such pollutants cause, they are major contributors to outdoor air pollution. The figures are shocking, with 3.7 million premature deaths caused by these pollutants in 2012 alone.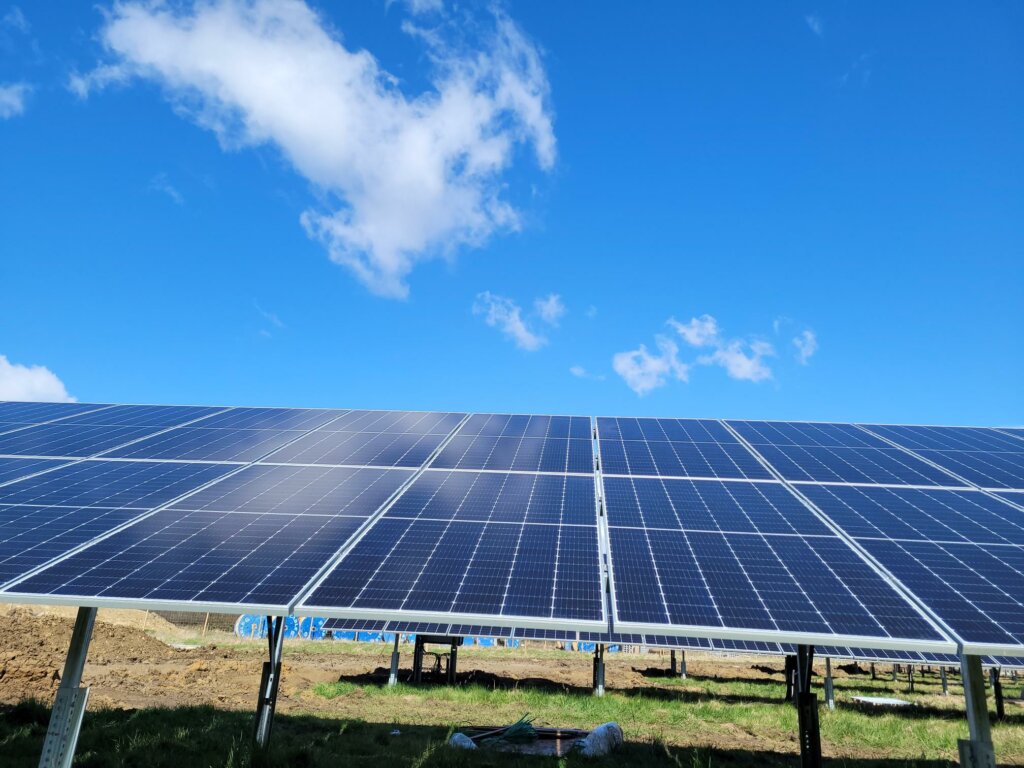 Oxfordshire Communities
A coalition of community groups called CoHSAT are working on tackling air pollution across Oxfordshire.
The role of CoHSAT is to facilitate discussion and increase engagement on healthy streets and active travel across Oxfordshire. The coalition formed in 2019 funded by a large community grant from Low Carbon Hub and has worked collaboratively with active travel groups across the county, and welcomed several new members representing active travel issues outside of Oxford City. 

Working collectively with the 16 coalition partners and producing excellent evidence-based research has helped the group increase their contribution to the city and county council transport plans, which will result in more sustainable transport options in Oxfordshire. The current members of CoHSAT are:
You can find out more about their work here.