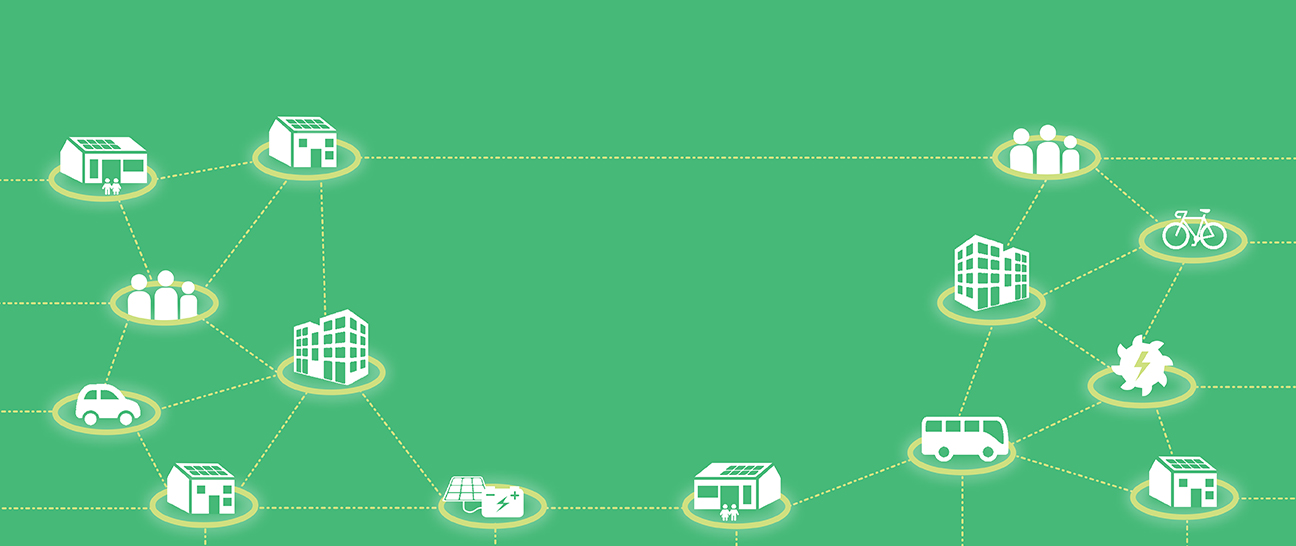 Becoming an investor
Becoming an investor: common questions
Have a question about becoming a Low Carbon Hub Investor Shareholder? Below you'll find our commonly asked questions. If you have a question that isn't covered here, please contact members@lowcarbonhub.org.
If you're an existing Investor Shareholder with a question about your investment, please head to our Investor Members page.
What are the benefits of investing?
The biggest benefit you receive as an Investor Member is the knowledge that your funds are being used to support local action to tackle the global issue of climate change and, through that, you are making a tangible difference to the future of your community. In addition, we offer:
Membership of the Low Carbon Hub IPS Limited
A stake in a successful community energy enterprise with a proven track record
Delivery of environmental and community projects resulting in local action on climate change
Democratic voting rights, with one member, one vote, at our AGM
Opportunity to elect the Board who govern the Low Carbon Hub IPS Limited
The Fund has a target interest rate of 5% for each year following the fourth anniversary of your investment, and 4% per annum before that
Interest accrued from the day your investment is accepted by the Low Carbon Hub IPS Board
The right to apply to withdraw your capital from the fourth year of investment
A regular opportunity to increase your support for community energy.
Who can invest?
Individuals over the age of 16, charities and other organisations may invest in this offer. You can also buy and hold shares on behalf of children.
How much can I invest?
The minimum investment is £2100 and the maximum investment is £100,000. If you would like to invest more than this, please get in touch with us directly.
How do I invest?
Whenever we open a share offer we will announce it on our website with a detailed Share Offer Document. Check this page for announcements about live share offers. Sign up to the newsletter to be the first to hear about new opportunities.
What rights do I have as a member?
Investor shareholders become Members of The Low Carbon Hub IPS Limited and will have a say in the running of the organisation. As a member, you are entitled to:
A vote: all Members are entitled to one vote in the Annual General Meeting
The right to attend general meetings, at which Board members are elected
The right to stand for election to the Board.
How does one member, one vote work?
In line with co-operative principles, we operate on the principle of 'one member, one vote', so all member shareholders have equal say regardless of the size of their investment.
Our members vote in the Board of Directors and take part in our Annual General Meeting.
Can children own shares?
No, our investors must be 16 years old, or older. However, a member can hold shares on behalf of somebody who is under 16. To do this they must fill out a form to say they are holding shares on behalf of children when buying the shares. This must be done at the time of purchase of the shares. Once that person turns 16, they may become a member and the shares can pass on to them.
Can I sell or transfer my shares?
No, a member cannot sell or transfer any of their Class 'A' Shares to any other person, including family members. The only exception to this is if the shares were originally bought on behalf of a child. In this case, you can transfer the shares to the child when they turn 16 [see question below].
What if I lose my share certificate?
If you lose your share certificate, contact us at members@lowcarbonhub.org and request a replacement. There may be a charge for a reissue.
Can I withdraw my shares?
'A' class shares are 'withdrawable' shares that cannot be sold, traded or transferred between Members, unlike the 'transferable' shares typical of a limited company, and only the Low Carbon Hub IPS can buy them back.
Although they are technically 'withdrawable', we encourage our investors to view their investment as a long-term commitment to the project. The financial models of our projects plan to return your capital over the lifetime of the project, it is anticipated that the bulk of the capital will be available for withdrawal towards the end of the project. This means it is unlikely that we can fulfil withdrawal requests early on in the lifetime of the project.
Whilst you retain the right to request to withdraw your shares, please note that withdrawal isn't guaranteed and in the early years is unlikely to be able to be met. Ultimately, all requests are approved at the discretion of the Board of Directors.
If you would like to request to withdraw your shares, please contact members@lowcarbonhub.org.
Please refer to The Low Carbon Hub IPS Limited Rules for more information on withdrawing shares.
What happens to my shares if I die?
You can complete a nomination of shares form, to nominate a recipient for the value of the shares in the event of your death. This is the simplest way to ensure your shares will be transferred in line with your wishes.
If a member dies and a form hasn't been completed, the executor of their estate will need to contact the Low Carbon Hub to arrange the transfer of the shares to a nominated person as agreed by the executor.
We always suggest that investors seek external advice on their estate planning. If you'd like more information, please contact us on members@lowcarbonhub.org.
How will my data be held?
Bank account information is only by the Low Carbon Hub. We also hold other information including name, address, and email address.
We will use this to communicate important information about your investment, keep you up-to-date on the performance of your investment and invite you to AGMs. You can also subscribe to the Low Carbon Hub newsletter which will keep you up-to-date on the work of the Low Carbon Hub including new share offer opportunities, project development, community benefit and more. You can opt out of this email at any time.
We will not sell, rent, or lend your data to other organisations. We have updated our data protection policies in line with new GDPR legislation introduced in May 2018.
How will the Low Carbon Hub communicate with me about my investment?
We are committed to keeping in regular communication with our investors. On becoming an investor, we will add you to our investor mailing list which we use to send you important information about your membership in the Hub, invitations to the AGM, plus any updates or news related to your investment.
You can also sign up to receive the Low Carbon Hub newsletter, a regular email that keeps our members informed on the whole Low Carbon Hub project, including community benefit projects, new share offers, project builds and much more.
You will also receive from us:
An invitation to the AGM
An Annual Performance Summary of your investment(s)
How will I find out how my investment is doing?
We will send you an Annual Performance Summary of your investment(s). You can see these and more information here.
Will interest be paid on shares?
We intend to pay our investor shareholders interest on their shares, however, this is not guaranteed.
We are permitted to pay interest on shares, but according to FCA regulation we cannot offer a generous interest rate and may pay no interest at all. Financial performance is based on assumptions which are subject to variation and cannot be guaranteed. The timing of interest payments and rate of interest will be determined by the Board of Directors.
Find out more about portfolio performance here.
When will I receive a return on my investment?
To find out more about what return you can expect and the timings for potential returns, visit the previous offers page.
Is my investment safe?
There is no guarantee of receiving a return on your investment. Investors may receive back less than their original investment, and may not get back their original investment at all. You can read more about the risks of investing in the particular Share Offer Document related to your share class (available above).
Whilst there are of course risks associated with investing, the Low Carbon Hub has a track record of managing large-scale investment opportunities successfully.
Will the value of my shares increase?
No, unlike company shares cooperative and community benefit society shares cannot go up in value, but they can go down, meaning that you could lose some of all of the money you invest.
Why do I get an interest payment and not a dividend?
Due to our structure as a Registered Society, our shareholders can receive interest payments on their investment (rather than dividends), and these are limited under legislation to what is necessary to attract and retain the investment.
Does my investment qualify for tax relief?
Enterprise Investment Scheme (EIS): The government ceased to provide relief to the generation of renewable electricity by community organisations in 2016.
Personal Savings Allowance: The interest we pay counts as savings income. This means the interest you receive from your investment may qualify for tax relief under the Personal Savings Allowance. If you're a basic rate taxpayer you can earn up to £1,000 in savings income tax-free. Higher rate taxpayers can earn up to £500.
Inheritance Tax benefit: If a Member dies more than two years after investing, the shares can qualify for 100% relief under Business Relief for Inheritance Tax because the shares are unlisted.
What if my question is not answered here?