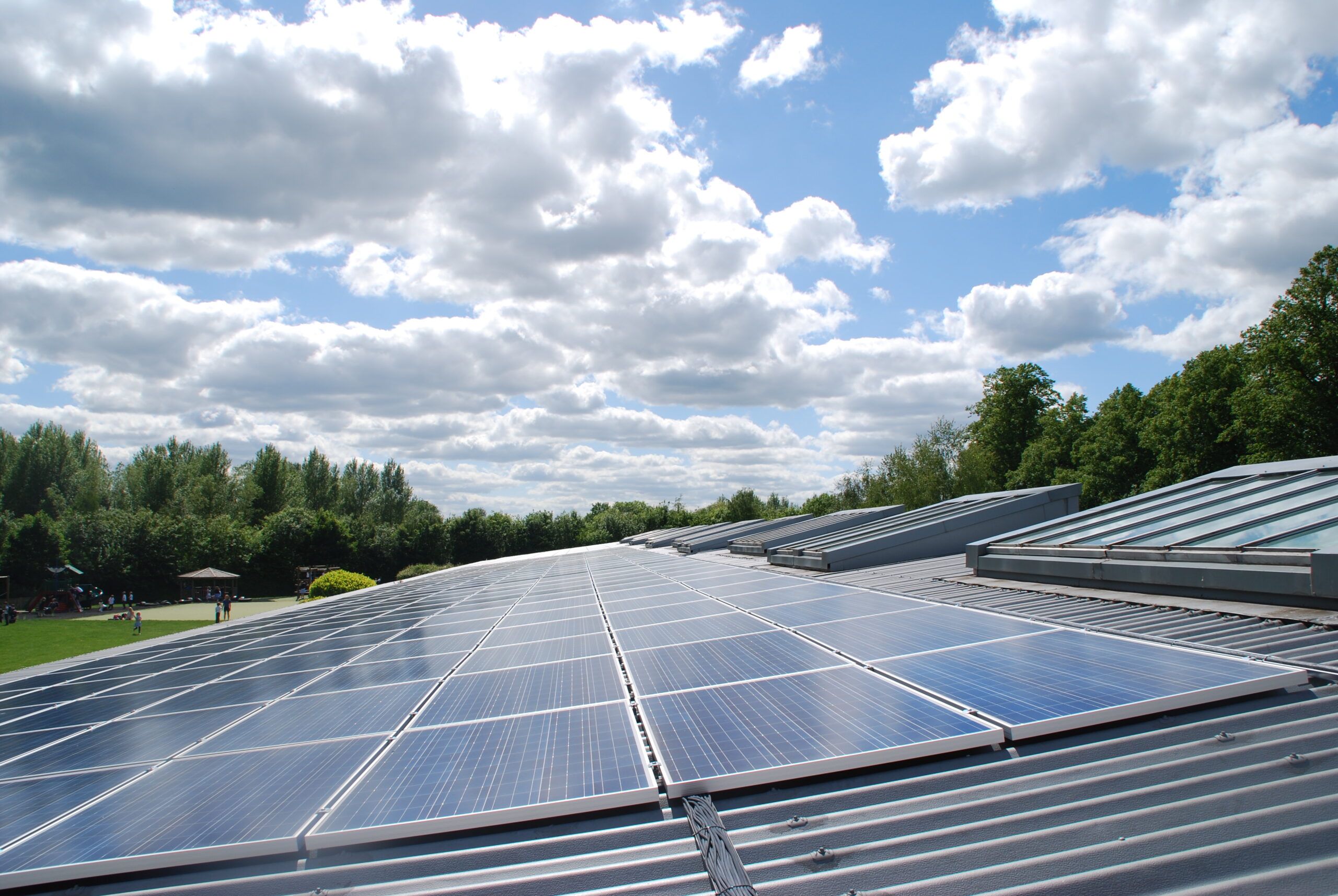 Install a solar pv array with LOW CARBON HUB
Could you be saving money on energy bills and cutting carbon emissions?
We build and manage community-owned renewable energy projects with businesses, schools, and communities across Oxfordshire.
Working with Low Carbon Hub to install a community-owned solar PV array means:
hosting a solar PV array on your rooftop, at no cost to you
working with a trusted and experienced local partner with 50 projects in operation
we take full responsibility for the operation, maintenance, and insurance for the array for the lifetime of our roof lease with you
you benefit from using the renewable energy generated on site, buying it at a discounted rate directly from us
your energy generation benefits the community – our profits are used to fund further carbon-cutting activities and support the local community.
We're looking for sites with:
A roof large enough to host an array (e.g. 250 m2 – see our video below on how to measure your roof)
Building has significant day-time energy use (100,000 kWh/pa)
Not north-facing
Good roof condition
Owner-occupied or with a 10 + year lease in place.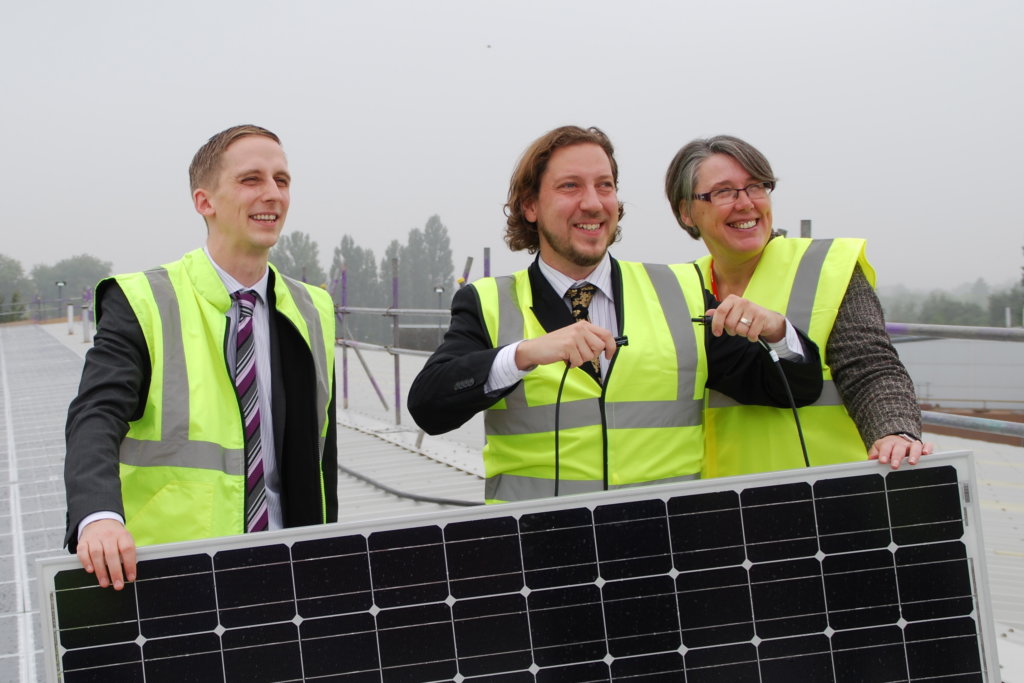 Check to see if your roof is a suitable size for a Low Carbon Hub solar PV array in our short video:
Get in touch
If your organisation or school meets these criteria, then we'd love to hear from you. Please contact James Ochiltree, Business Development Manager on info@lowcarbonhub.org or call 01865 246099.
How it works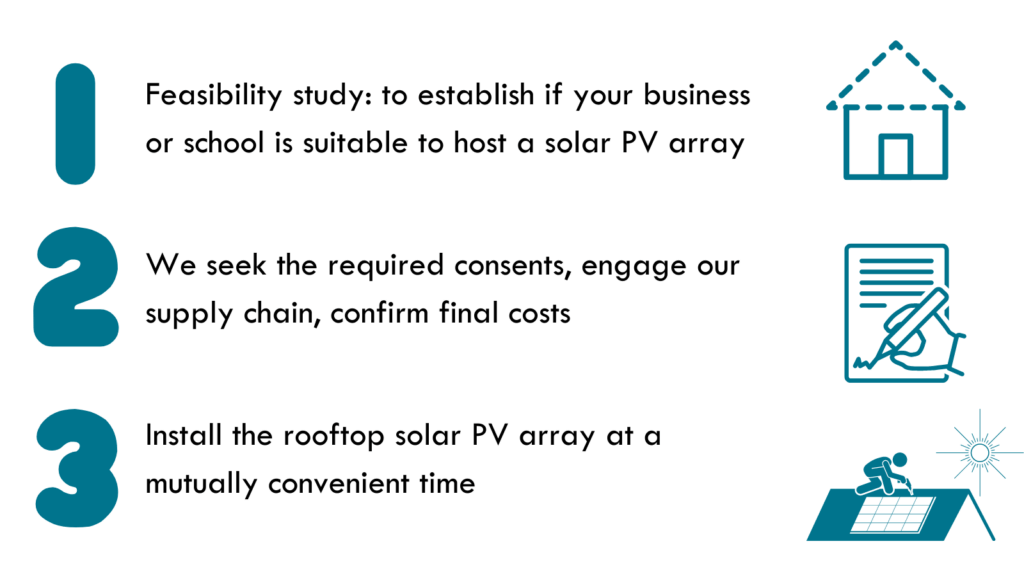 Watch this short video to learn more about one of our largest solar PV installations at Norbar Torque Tools Ltd.
Case studies
Project

In 2013, Oxford Bus Company was the Low Carbon Hub's very first community-owned solar PV installation. We have since expanded from this single rooftop to a significant renewable energy portfolio working with schools, businesses and community organisations across Oxfordshire. In 2019, it was fantastic to work with Thames Travel, another subsidiary of the Go-Ahead Group…

Find out more

Project

Sonning Common Primary School was the 25th Low Carbon Hub Solar School, with 84 solar pv panels installed which are owned and managed by Low Carbon Hub. The school is a OCC Maintained School located in South Oxfordshire and is home to almost 400 pupils The solar panels generate 20,320 kWh of clean electricity every…