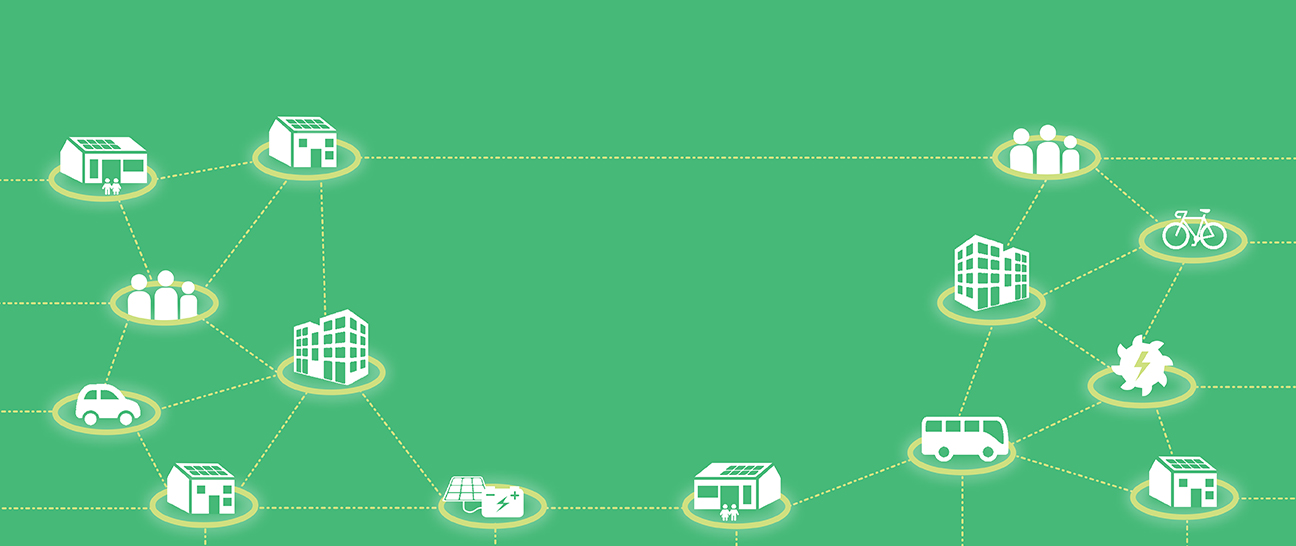 The Low Carbon Hub is a social enterprise that's out to prove we can meet our energy needs in a way that's good for people and good for the planet.
We develop community-owned renewable energy installations across Oxfordshire that not only produce clean energy but accelerates the transition to the zero carbon energy system we need for the future, providing electricity, heat and a clean transport system, all powered by renewables.
The installations also produce an ongoing income, which is reinvested in further carbon cutting projects. We help local organisations become more energy efficient, fund green innovation, and back further community energy projects. We make every pound of investment work hard to bring our vision of a smart and fair energy system to life.
We're at the heart of a growing partnership of people and organisations across Oxfordshire, working together, for a low carbon future.
The UK's energy system is changing, and through innovation projects such as Project LEO, we are playing a central role in developing the smart, flexible electricity system of the future in Oxfordshire. One that benefits us all.
About investing in the Low Carbon Hub
We recently met our £3 million target for new investment into the Community Energy Fund. Thank you to everyone who invested and put their money to work tackling climate change.
If you'd like to hear about future investment opportunities, sign up to our newsletter. To find more about investing in the Low Carbon Hub, watch our animation below.
Low Carbon Hub in Oxford is one of the most important community energy organisations in the UK. It's poised to start a revolution in the way we develop and use our energy.

Jonathan Porritt CBE
Co-Founder, Forum for the Future
Our impact
---
47
Renewable energy installations
1,259
tonnes of CO₂ saved every year
4.5
GWh of potential clean energy generation a year
£1.7m
lifetime anticipated savings on electricity bills by hosts
£2.6m
lifetime anticipated community benefit donation to Oxfordshire communities
1,776
Investor members who help finance our projects and bring projects into community ownership
Our strands
---
The latest Hub news
---
News story

UK schools could reduce energy costs by £44 million per year, which means they have the power to prevent 625,000 tonnes of CO2 from entering the atmosphere. Schools can play a critical role in helping the UK cut carbon emission levels, and even the most minor actions can have a big difference. Young people have…

Find out more

Featured project

---

Project

Osney Lock Hydro and West Oxford Community Renewables were each awarded a small grant of £500 to go towards landscaping the site surrounding Osney Lock Hydro. The city of Oxford has a deep bond with the entwining River Thames and tributaries and it's wonderful to see the community of West Oxford working with the elements…

Find out more

Featured programme

---

Programme

A Project LEO trial Our Smart and Fair Neighbourhood (SFN) trials – part of the Project LEO trials – will demonstrate how flexibility services can sit at the heart of a smarter, low carbon, locally balanced energy system. We are working with five local communities to trial different flexibility services. We will explore how smart…