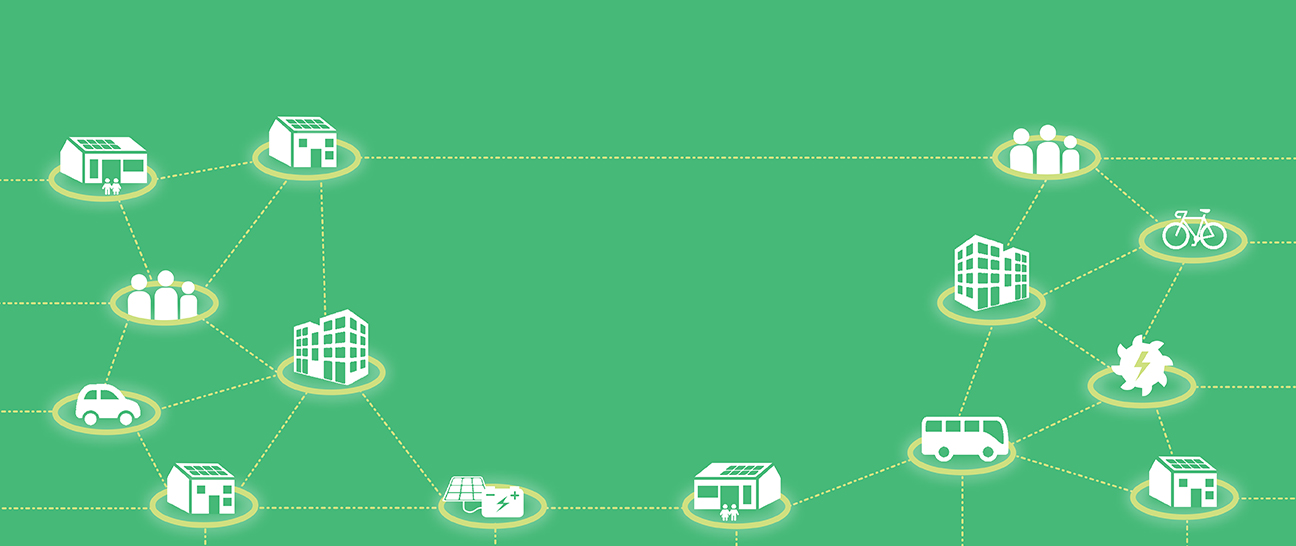 Communities
We believe that communities are the key to a clean energy future for Oxfordshire
At the Low Carbon Hub we work with community groups across Oxfordshire which have a focus on low carbon and sustainability actions. On this page you'll find information on how we support communities, and how you can get involved.
The Low Carbon Hub supports communities around Oxfordshire to make this work possible.

Mim Saxl
Low Carbon West Oxford community group member
Find a community group near you
There are lots of community groups around Oxfordshire working on low carbon and sustainability, which are always looking for passionate individuals to get involved in their work.
This involves the community groups which are part of the Low Carbon Hub, as well as others working more broadly on climate change and sustainability (beyond energy) which are part of the CAG Oxfordshire network.
The leaflet below is given to new community groups as an introduction to the relationship between Low Carbon Hub and our community group members.
Working with community groups
We offer support and advice to communities across Oxfordshire interested in energy and their community. You can contact us via our helpdesk with your questions, or check out the help and advice pages.
If you are an Oxfordshire based community group who has a primary focus on energy you can also join Low Carbon Hub's low carbon community group network.
To find out more about becoming part of our network please contact our Community Engagement Manager, Cathy Ryan.
If your community group is already part of the Low Carbon Hub community group network, then head to our page for community members.
Community buildings
Community building energy assessments
The community buildings grant programme has proved extremely popular and we have now fully allocated our current round of fully funded assessments. We are now seeking additional funding to enable us to re-open to programme. You are welcome to register your interest in a community building energy assessments using the form below in anticipation of our being able to reopen the programme early next year.
Community building checklist
Are you running a community building in Oxfordshire? Are you thinking of making improvements to save energy or installing low carbon technologies like solar panels? These tips and resources can help.
Get advice from our helpdesk
We're here to help if you have any questions about saving energy or developing your own community-owned renewable energy project.
If you're a social enterprise elsewhere in the UK, or the world, and interested in replicating Low Carbon Hub's model for community-owned decentralised energy, we're also happy to share information about our ethos and business model. And we'd love to learn about your experience too. Complete our enquiry form to get in touch.
Community Energy England has resources for Low Carbon Community groups and an active forum for community energy practitioners which can be found below.
Project

In 2019 Sustainable Kirtlington undertook a project to install 32 solar pv panels onto the roof of Kirtlington Village Hall. They initially applied for one of our Low Carbon Hub large grants, which allowed them to carry out an initial feasibility study, to see if the Hall roof was suitable for having solar pv panels installed.…