Ray Valley Solar nears completion
Work is fast approaching completion at our first ever ground mount solar park at Ray Valley Solar. Most of the 35,000 solar panels, 1.3 km at the longest point, have been installed on site with an expected completion date of late April.
Bringing Ray Valley Solar online will result in a five-fold increase in the Low Carbon Hub's annual green electricity generation, creating 18GWh of clean electricity, enough to power over 6,000 homes.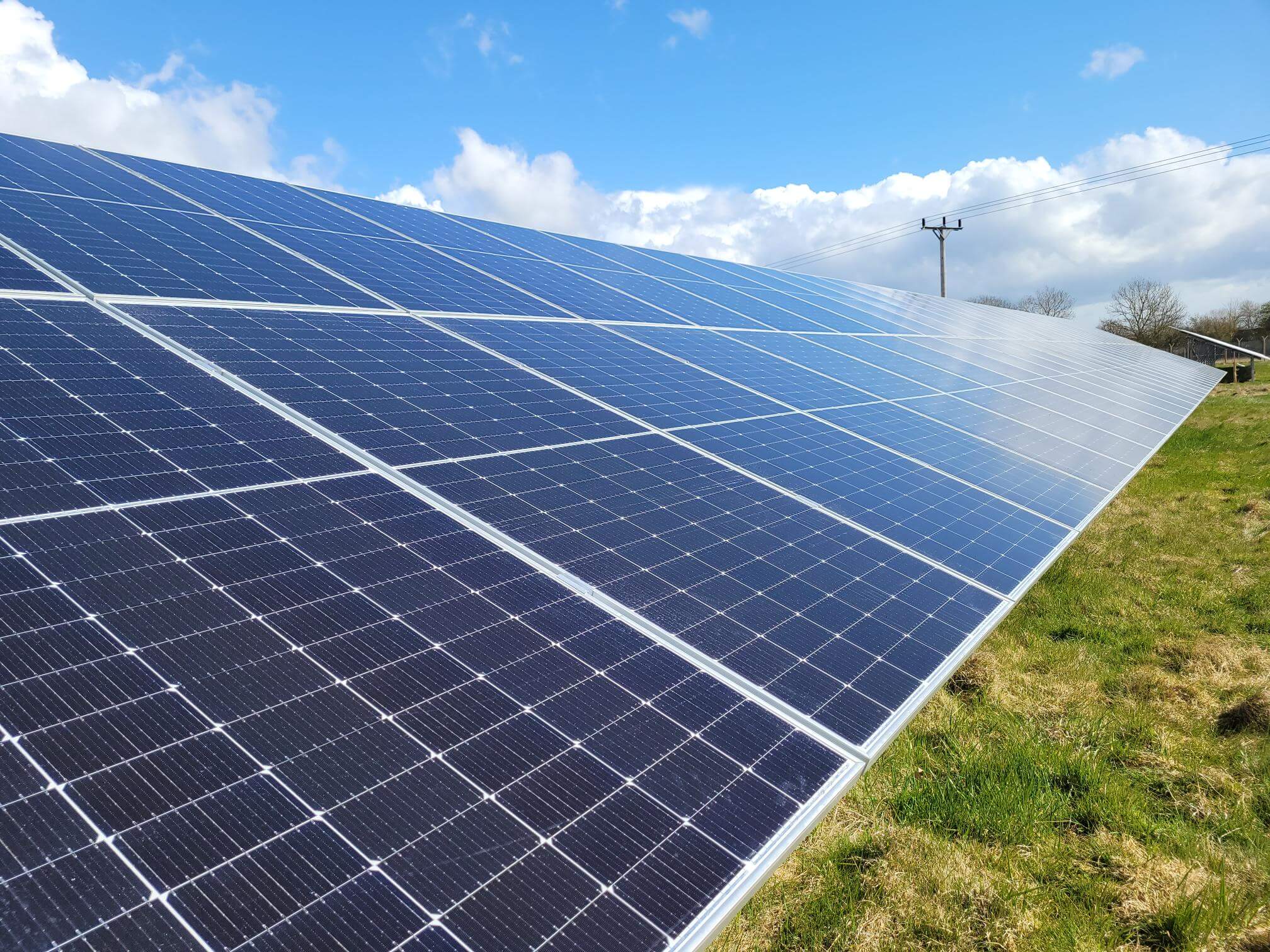 The project was made possible by a community energy share offer that raised £3 million in March 2021 towards the development of more renewable energy projects in Oxfordshire. Oxford City Council has also provided two long-term loans to the project totalling over £4 million. The terms of the loans will enable more money generated from the project to go towards supporting community-led action on climate change across Oxfordshire.
The final piece of funding came from Project LEO (Local Energy Oxfordshire), a large-scale innovation project looking at how we can accelerate the transition to net zero energy system. The solar park will form an important part of the Project LEO trials. With our partners in Project LEO, we will:
Run trials to test the system and demonstrate the potential a smart and co-ordinated use of local generation, storage, and demand has in decarbonising the energy system as a whole
Test innovative local long-term Power Purchase Agreements (PPAs) that would harness local power consumption to make community-owned energy projects financially viable without the need for subsidies such as the Feed-in Tariff
Future-proof the project with significant potential for battery storage on site
Create replicable business models for community energy projects at this scale.
We look forward to reporting back on the results of these trials.