Will you help create a clean, green energy future?
The Community Energy Fund is open for investment
We'd love you to invest in our Community Energy Fund – the investment opportunity that makes community energy projects happen in Oxfordshire, and pays you interest in return for your support. You can make an investment from a minimum of £100 – up to a maximum of £100,000.
Total invested so far
£

0
of a target of £3,000,000
This is your opportunity to set your money to work, accelerating the transition to an energy system that's fossil fuel free. It may sound like an ambitious aim, but we have the opportunity to do just that. We need your help to make it happen.
Be a part of the transition to a zero carbon energy system that's good for people and good for the planet.
Capital is at risk; no returns guaranteed.
Target increased to £3 million
We are thrilled to announce that we are extending the target for our share raise for the second time after reaching our updated goal of £2.5 million.
We made the first extension after hitting our initial target of £1.5 million in record time of just nine weeks. A flurry of new investment followed, and we have reached £2.5 million meaning we have decided to raise the full target amount for the year early, by 31 March 2021. You can read more in this post.
Thank you to everyone who has invested in the Community Energy Fund so far and has shown their support for community energy and putting their money to work tackling climate change.
We are now seeking to raise £3 million by 31 March 2021, so there is still chance for you to invest if you haven't yet.
---
---
About this round of the Community Energy Fund
By the end of 2021 we want to raise £3 million to strengthen and grow clean, renewable energy generation in Oxfordshire. We extended our initial target raise from £1.5 million to £2.5 million by 31 March due to unprecedented levels of early support. By investing in the Community Energy Fund, you will help us to:
Build Ray Valley Solar, a 19 MW ground mount solar park, three miles from Bicester
Continue to develop roof-mounted solar PV arrays on buildings across Oxfordshire.
Ray Valley Solar will:
Be the largest community-owned solar park in the UK
Generate 18 GWh of clean green electricity every year, enough to power over 6,000 homes
Keep £2.6 million worth of energy spend in the local economy each year
Provide £13 million community benefit funding over the project lifetime.
Provide an important 'anchor generation load' for Project Local Energy Oxfordshire (LEO) – a collaborative partnership that is one of the most ambitious, wide ranging innovative and holistic smart grid trials ever conducted in the UK. It is an incredible opportunity to fundamentally change the way the UK energy system works.
You can find more information in our Share Offer Document.
We are so thrilled to be building our first ever ground mount solar park, which will have a significant impact on the amount of green electricity produced in Oxfordshire. We are committed to putting community energy at the heart of the new zero carbon energy system and are so excited to open up the Community Energy Fund for new investment to enable people to own part of this exciting project.

DR Barbara Hammond MBE
CEO, Low Carbon Hub
What is the Community Energy Fund?
The Community Energy Fund is the investment opportunity that puts your money to work delivering local projects to tackle climate change and pays you interest in return for your support.
We use the money invested in the Fund to strengthen and grow our portfolio of community energy projects. As a result we generate more green energy, a sustainable income stream for our carbon-cutting community work, and can deliver ground-breaking collaborative partnerships to accelerate the transition to a zero carbon energy system. Since its inception in 2018, we've already raised over £3 million through the Community Energy Fund, bringing the total amount invested by our thousand strong membership to over £7 million. Together, they are supporting over 40 community energy projects across Oxfordshire.
Capital is at risk; no returns guaranteed.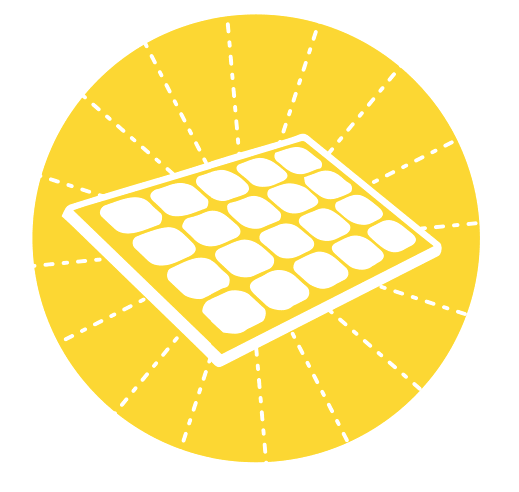 Why invest in our Community Energy Fund?
It is a really special feeling when you go out of your house, cycle to work and and you see projects in Oxfordshire that you helped to make happen.

Jenny

Low Carbon Hub Investor Member
The benefits of investing in the Low Carbon Hub include:
Earn up to 5% interest on your investment (capped at 4% for the first four years of investment)
Help fund more community energy projects across Oxfordshire
Keep money in the local economy through community ownership
Tackle the global issue of climate change on a local level
100% of our surpluses support further local action on climate change.
---
How to invest
Please read our Share Offer Document and supporting documentation (below) to ensure you have all the information you need to make a decision*
If you'd like to invest in the Community Energy Fund, then head over to the Ethex website – the investment platform we use for our share offers – to invest online. Alternatively, you can fill in this paper application form, and return it to Ethex.
*Please note: Capital is at risk and returns are not guaranteed.
Key documents to read:
Additional information:
Low Carbon Hub accounts:
---
Have a question?
If you have a question or would like to speak to someone about making an investment, please contact us on members@lowcarbonhub.org or 01865 546452.
If you have any questions about the application process, please contact Ethex directly on help@ethex.org.uk.
---
Meet our investors
Our investors choose us for lots of different reasons. They want their savings to be put to work for a positive impact, take action to tackle the climate emergency, support local projects, and many more.
Meet some of our existing investors, members of our community groups, a teacher and students from our solar schools on why they joined with the Low Carbon Hub.
1,300+
Existing Investor Members
100%
Of our surplus is reinvested into projects
£7.3m
Already invested in the Low Carbon Hub
47
Renewable energy installations
1,259
tonnes of CO₂ saved each year