We work with businesses across Oxfordshire on their energy efficiency, helping them to save money on their energy bills and generate clean energy for Oxfordshire.
On this page you'll find the ways that we're currently working with local businesses to cut their carbon emissions. If you'd like to discuss something which isn't on this page, please contact our Business Relationship Manager.
Reducing energy usage
We are currently working on two projects to support local small and medium enterprises (SMEs) with improving energy efficiency in their buildings and workplaces.
OxFutures
OxFutures provides free energy audits to SMEs, helping them to identify energy saving opportunities in company buildings. There is also grant funding available to support businesses with implementing the recommendations from this audit. Alongside this, OxFutures also provides innovation funding to support organisations who are working on low carbon technology or start up ideas.
Energy Solutions Oxfordshire
From our work on OxFutures, we've seen that the key barriers for businesses thinking about making energy efficiency improvements are: money to cover the upfront cost and time/staff resource to manage the project. Energy Solutions Oxfordshire aims to overcome these barriers, making it as simple as possible for local SMEs to make energy efficiency improvements.
Energy Solutions Oxfordshire look after the whole energy efficiency process for you: planning, project management, competitive financing, even finding trustworthy contractors. The lot. They focus on optimising your energy efficiency, so you can focus on running your business.
Installing solar pv panels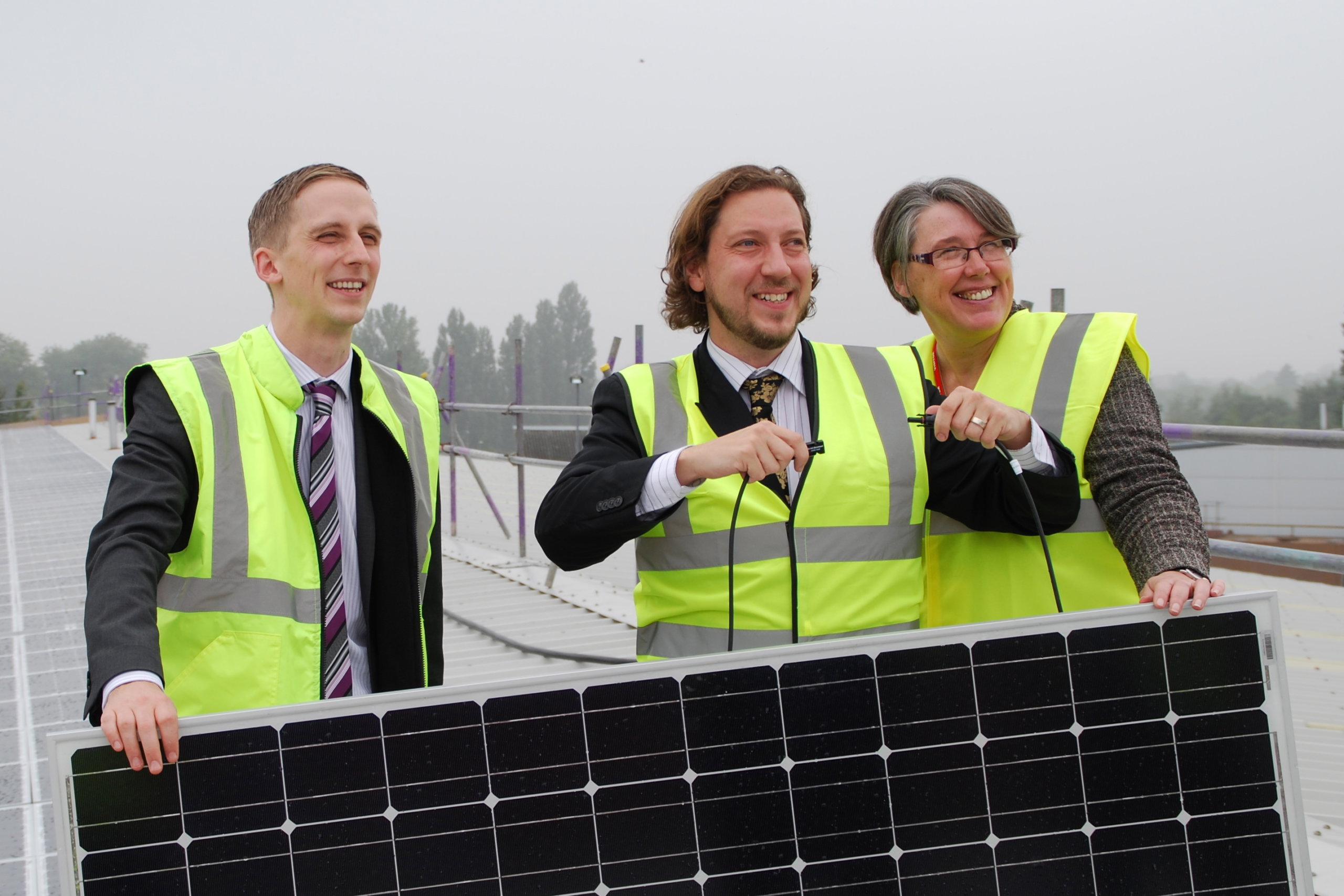 We can assess the likely installed capacity of a solar installation on your rooftop and calculate the potential CO2 and electricity savings for your business. This includes arranging surveys and applications for grid connections and planning, and drawing up a legal agreement through which you lease us your roof space.
This is done at no cost to your business. We fund the installation ourselves, by structuring it as investment opportunities for local people.
Low Carbon Hub develops the project and owns the solar panels, the electricity generated and the feed-in tariff revenue. We sell the solar electricity to the host business and we sell any surplus clean energy the panels generate to the grid. We reinvest 100% of our own surplus revenue (after costs and investor returns) in our Community Benefit Fund.
Project

A short film about the Tree Planting and Community Orchard project from Rose Hill & Iffley Low Carbon. The film was made with a Small Grant of £500 from Low Carbon Hub Community Grants Fund. Low Carbon Hub were delighted to award Rose Hill & Iffley Low Carbon (RHILC) a small grant of £500 in…