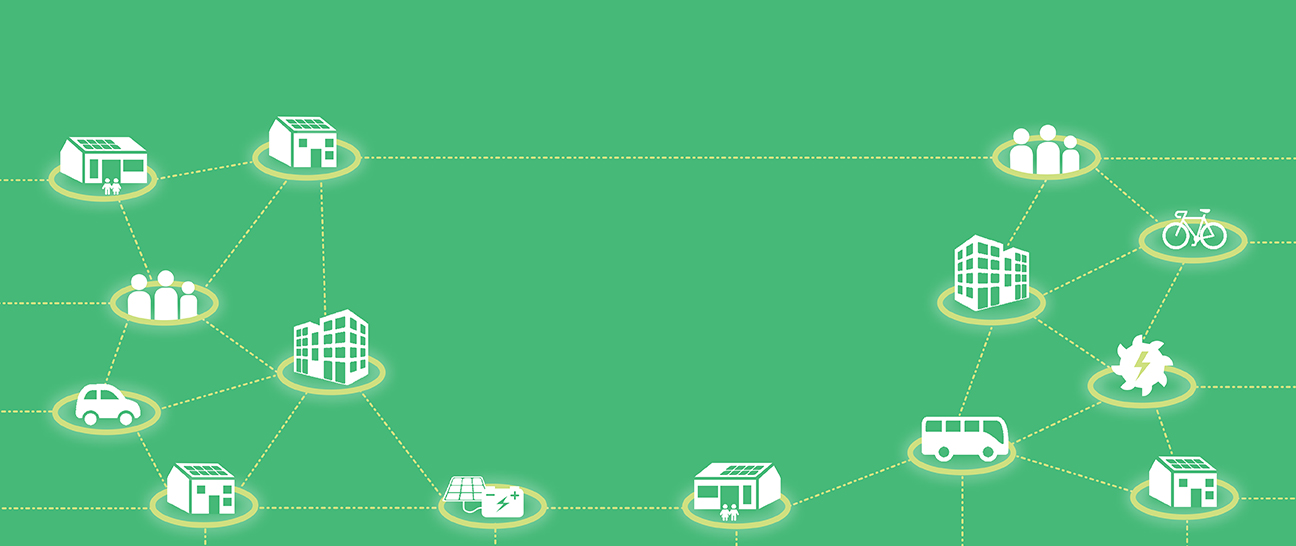 Our impact
We're working hard to create an energy system that's good for people, and good for the planet. As always, we want to achieve so much more, but we're proud of the progress we've made so far.
Celebrating 10 years of community energy
For over a decade, we've been at the heart of a growing partnership of people and organisations across 40 host Oxfordshire working together for organisations a low carbon future.

How are we doing this year?
We launched our first Social Impact Report at our 2017 AGM. We're really excited to show our progress in this, our fifth, Social Impact Report for the 2021/22 financial year. Download it below and read about our progress towards our goal of creating an energy system that's good for people and good for the planet.
It's been fantastic putting together this year's Social Impact Report and reflecting on our ever growing social and environmental impact. I'm particularly proud of the impact we have helped achieve from our growing community benefit donation income in driving innovation and improving energy efficiency.

Saskya Huggins
Social Impact Director
How we measure our impact
*All figures are taken from our 2022 Social Impact Report and are correct as of March 2022
Metric 1: planet
We want to protect our warming planet with a better energy system. We do this with 'powering up' projects which supply renewable energy, such as our solar schools, Sandford Hydro, and ground mount solar parks. We also work on 'powering down' to reduce energy demand, with energy efficiency programmes such as Energy Solutions Oxfordshire for businesses and Cosy Homes Oxfordshire for homes.
47
Renewable energy installations
4.13
GWh green electricity generated
1,566
Typical homes powered
Metric 2: people
Community energy is a grassroots, people-centred movement for change. The success of the Low Carbon Hub is due to the support of individuals and organisations. We can all play a part in the shift to a sustainable energy future, and that's why we track our impact on people.
The people who support our work include:
schools, businesses and communities who host our projects
investors who help finance the upfront costs of our renewables projects (whose investments also democratise ownership of energy resources)
community groups who share our aims, and
the wider community of people interested in our work, who receive our monthly newsletter.
38
community group shareholders
7,063
Followers on social media
Metric 3: prosperity
Our renewable energy projects generate collective wealth through electricity sales and Feed-in tariff revenues which we distribute as:
a target interest to the (mostly local) investors who help fund the upfront costs of our renewable energy projects
discounts on electricity to schools and businesses that host our installations
supporting activities that deliver community benefit and help deliver further carbon cuts across Oxfordshire.
We report on both the total benefits our portfolio of installations is projected to deliver over its lifetime, as well as actual benefits to date. All values below are 20 year lifetime nominal projected values.
£10M
total investment in Low Carbon Hub
£2.5M
community benefit to be generated
£3.9M
interest to be returned to investors
£1.7M
savings on electricity bills by hosts
Metric 4: perception
We have a commitment to develop sustainable energy for community benefit. We aim to be a transparent and trusted partner, and to share knowledge and expertise openly.
To ensure we're meeting this commitment we survey our stakeholders – host partners, community members, investor members, project partners – annually to see how we're doing and how we can improve. Our last stakeholder survey was conducted in April 2021.
97%
trust our expertise on local renewable energy
97%
believe we are committed to a local, low carbon energy system