Could your school be more energy efficient?
We work with schools across Oxfordshire on their energy efficiency, including installing solar pv panels to generate their own electricity. If you're interested in working with us for your school, please contact our Projects Manager.
Become a solar school
We can help you to determine whether your school's rooftop is suitable for solar panels, and to complete the installation if it is.
Step 1: A rooftop survey
A rooftop survey is the first step to understanding whether solar PVs are right for your school – and realising the potential CO2 and electricity savings they could bring. This is a free service we offer to Oxfordshire schools as part of our commitment to encouraging the uptake of solar PV across the county.
To arrange your free, no obligation, rooftop survey, contact info@lowcarbonhub.org
Step 2: Installing solar pv panels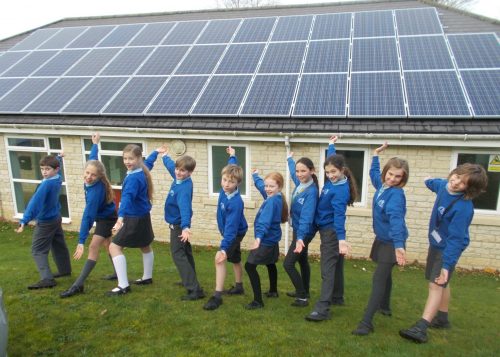 If your school's buildings are found to be suitable for solar pv you may choose to install and own your own panels.
Alternatively, you can partner with us to bring community-owned renewable energy to your school at no cost to yourself, with Low Carbon Hub installing and managing the panels. We then sell the electricity generated by the panels to your school at a discount, saving you money on your energy bills. Any surplus is sold to the grid, with revenue paying for the solar installation and maintenance, and for investor returns.
Take part in the LESS CO2 programme – and claim your free energy audit
Please note: due to government guidance on non-essential contact during COVID-19 we are currently unable to complete energy audits. We are still welcoming applications, and they will be processed when guidance allows.
LESS CO2 is an energy efficiency programme designed to help schools become more energy efficient. Through four half-day workshops spread through the year, peer mentoring, expert advice and free resources, staff are empowered and equipped to make changes and improvements to their school to reduce their energy usage, save money on bills and lower their CO2 emissions.
It's a free programme available to any school, developed and delivered by the charity Ashden, and brought to Oxfordshire with support from Low Carbon Hub. On average, schools that participate save £2,600 and 10 tonnes of CO2 in the first year.
Any school which registers to take part in LESS CO2 is also eligible for a free energy audit, which will identify ways the school building can become more energy efficient, reducing carbon emissions from the building and helping the school to save money on energy bills.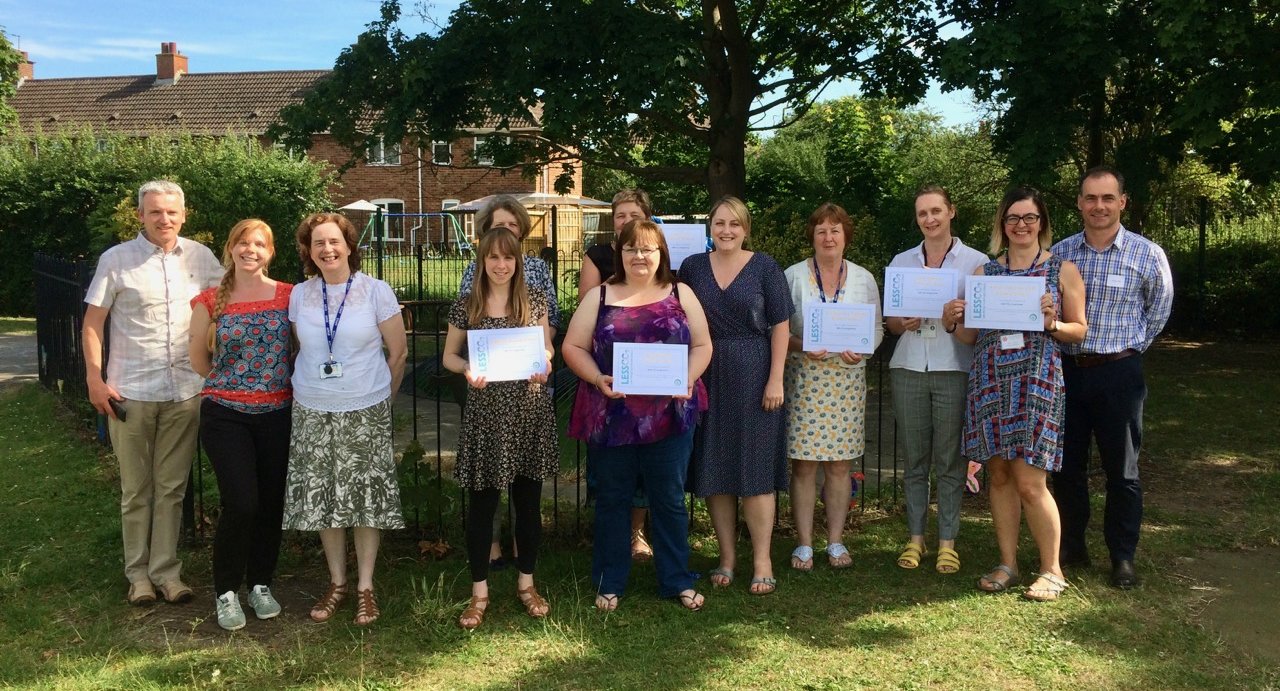 We had our first LESS CO2 cohort successfully graduate from the programme in 2018. The 2019 programme started in September with schools from across Oxfordshire attending to cut their energy use.
Project

Brookside Primary School in Bicester is meeting almost 30% of their electricity needs from 147 solar panels installed on their roof in partnership with Low Carbon Hub. They were our 29th solar school installation, joining 28 other schools across the county who are benefitting from cheaper energy bills as they receive discounted green electricity produced…