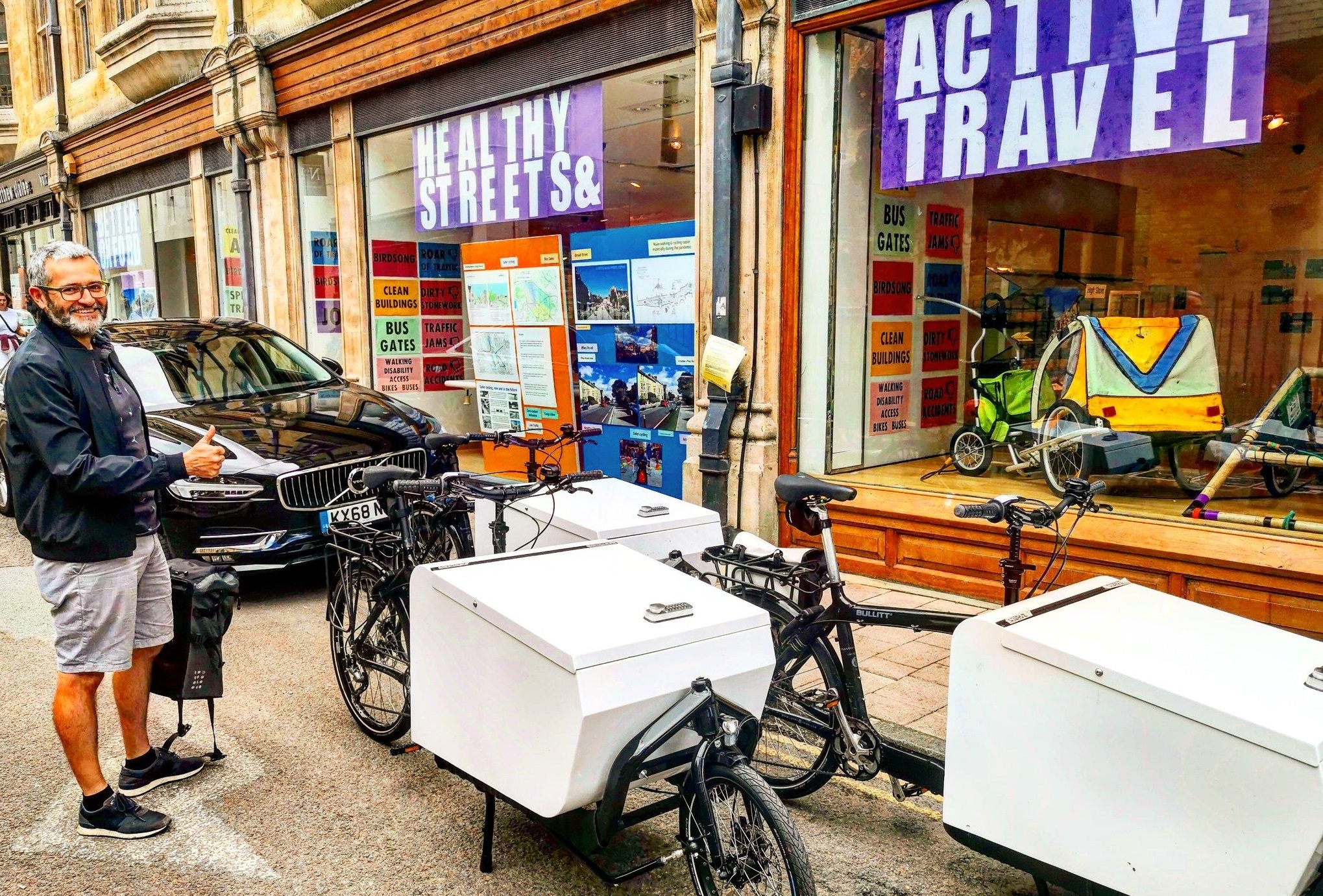 Community Grants
Information and applications
The Low Carbon Hub is championing community-owned energy across Oxfordshire. Our Community Grant Fund offers financial support for community energy activities across the County.
Please note: you must be Low Carbon Hub CIC member to apply for a grant. If you are part of a low carbon community group based in Oxfordshire, that is not yet a member of the Low Carbon Hub CIC, please contact us to find out how to join.
All Community Members of the Low Carbon Hub CIC are eligible to apply for funding. You can either apply singly, or in consortia with other Community shareholders.
The grants can be used to fund activities that contribute to the Hub's aim: to cut Oxfordshire's carbon footprint and contribute to the creation of a decentralised and locally owned renewable energy system. We welcome applications for activities that encourage the reduction of energy use and fossil fuel consumption by:
'powering up': increasing renewable heat or electricity generation
'powering down': improved energy efficiency in homes and buildings
supporting the shift to a low carbon transport system.
Guidance notes
Please read these guidance notes before applying for funding. Below are some additional notes specifically for the small and large grants programme.
Please download the PDF forms to your computer to fill them in and then you can email them to us. If you have any difficulties with the forms, please let us know via info@lowcarbonhub.org.
Small grants
All Community Members can apply for a small grant of up to £500 in any financial year. So long as we have sufficient funds in the pot, it is our aim to fund all qualifying applications.
Applications are now open for this year (2022-23). The deadline for sending us your application is Tuesday 28 February.
Large grants
Community Members can apply for one of a small number of grants up to £5,000 that are awarded each year, in a competitive process.
The application process has two stages: an outline and a full application.
– The deadline for outline proposals has been extended to 20 January 2023.
– The deadline for a further detailed application is Wednesday 8 March 2023.
Please submit your completed application by email to info@lowcarbonhub.org.
---
Read about our recent grant funding…