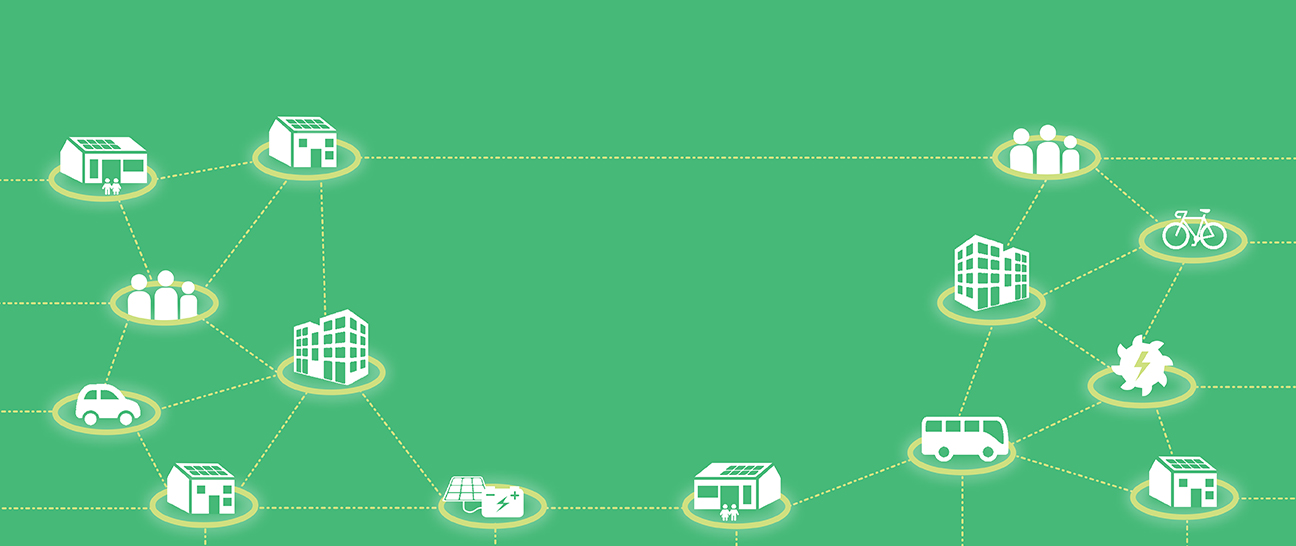 Vacancies, volunteering, and work experience opportunities at the Low Carbon Hub
Job vacancies
---
Please see any current job vacancies below.
Unfortunately we are unable to take speculative enquiries, or keep CVs on file.
We also always share job adverts in our monthly Low Carbon Hub email newsletter, so you may wish to subscribe in order to be the first to know when we have vacancies.
---
Marketing and Communications Coordinator
Fantastic opportunity for skilled communicator to put your experience to good use. Join our team helping to develop an energy system that's good for people and good for the planet.
The Low Carbon Hub is looking for a Marketing and Communications Coordinator to support the development and delivery of campaigns, manage our social media accounts, build a strong online presence, and tell our stories. It's a varied and interesting job as part of a leading community energy organisation.
Hours: Full time (36 hours), permanent
Location: central Oxford
Salary: £27,000 plus 4% employers pension contribution
Holiday: 25 days plus bank holidays
Closing date: midnight, Thursday 24 February 2022
The job
We're looking for a curious and engaged communicator who loves working across the full range of communications channels and enjoys a varied and busy working day.
They will work closely with the rest of the Comms team to deliver marketing and communications strategies for key Low Carbon Hub activity including community energy share raises and other carbon cutting programmes.
You will be interested in creating new and engaging content, growing our audiences, and staying informed of relevant news and trends to inform new campaigns.
As a varied role that works across the organisation, it will provide you the opportunity to work with a range of stakeholders and manage your own projects, all with the shared goal of supporting local action on the global issue of climate change.
We're looking for someone comfortable managing multiple projects as part of a small and dedicated team. If you work well under your own initiative and keen to work in a supportive, values-driven organisation we'd love to hear from you.
Why work for us:
Family friendly flexible working available
4% employers pension contribution
25 days holiday a year
Friendly, supportive work environment
Work alongside team of professionals committed to combatting climate change.
Find out more: read the full job description
How to apply
Please use the application form to apply. Your application should demonstrate how your skills and experience relate to the selection criteria in the job description.
Any accompanying CVs and supporting letters will not be considered as part of the application process.
The deadline for completed application forms is midnight, Thursday 24 February 2022
Interviews are scheduled for Monday 7 and Tuesday 8 March 2022. Covid restrictions permitting, we hope these will take place in person at our offices in central Oxford. Otherwise, they'll take place via Zoom.
Applications should be sent to info@lowcarbonhub.org with 'Marketing and Communications Coordinator' in the subject.
---
Work experience
The ongoing Covid situation means we are unfortunately unable to offer work experience or internships at this time. Should this change, we will update this page.
We will also always share any specific work experience opportunities which come up in our monthly Low Carbon Hub email newsletter.
Volunteering
Due to Health and Safety and Risk requirements, the Low Carbon Hub currently does not have the capability to take on volunteers. If this changes, it will be announced in our monthly Low Carbon Hub email newsletter.
We recommend contacting CAG Oxfordshire, who have a network of groups working on sustainability who may be looking for volunteers to join them. You could also take a look at the environmental projects at the Oxford Hub, a centre for volunteering and social action in Oxford.