5: Vishuddha Yoga Centre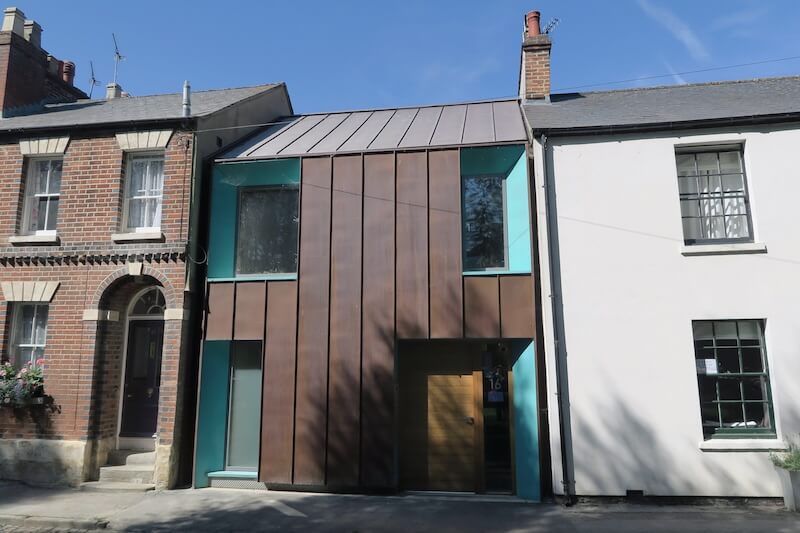 The Vishuddha Centre is a great example of a purpose-built building that has embraced energy efficiency as a cornerstone of its operations.
The energy efficient building fabric means it takes less energy to keep warm. Solar panels provide on-site generation, and battery storage was integrated in the initial construction phase. The batteries enable the centre to store the electricity it generates on site and use it in the evenings or times of peak demand. This in turn reduces the degree to which the centre needs to import or export electricity, minimising its impact on the local feeder.
The building showcases innovative technological solutions to minimise consumption of fossil fuel, and sits lightly in its environment, while providing quiet, warm, and welcoming spaces.

The Vishuddha Centre
The yoga studio serves as an exemplary model for the potential of integrating energy efficiency and performance considerations into the design and construction of new businesses. This new build demonstrates the possibilities when such factors are taken into account right from the initial planning stages.
Look across the river to the far side of the bank. This is the site of Oxford's first electric power station which started generating in 1892. It used coal delivered by boat to turn water from the river into steam to drive turbines.
Reflective questions:
Do you have any new builds around your area like this?
Do you think most houses built today are ready for the energy transition?
Resources and reports:
Feeling inspired and want to improve the energy efficiency of your organisation? Energy Solutions Oxfordshire offer a free Workplace Energy Efficiency Checklist.
Learn more about Oxford's Industrial Architecture in this Oxfordshire Architectural and Historical Society article or detour on this Industrial walk in the heart of Oxford.