Low Carbon Hub ground mount solar survey
We want to hear your thoughts on ground mount solar in Oxfordshire
We are facing a climate emergency, which demands that we transition to zero carbon as soon as possible. Energy plays a huge part in this.
How we achieve this is still under debate – but it's clear that we must:
reduce energy demand through energy efficiency measures
increase renewable energy generation to meet energy demands without relying on fossil fuels
explore innovative solutions to introduce flexibility and balance into local energy supplies, reducing the strain on energy infrastructure.
We're working on each of these. In terms of 'powering up' and increasing generation of renewables we're primarily focused on solar installations, due to Oxfordshire's geography.
Solar rooftop installations
So far, Low Carbon Hub has been installing solar on Oxfordshire's rooftops. We'd love to do more rooftop installations, but it's becoming difficult to find suitable buildings which:
Are owned or have at least a 20-year lease
Are not owned by a charity (due to the 2011 Charities Act making it hard for charities to enter into a 20-year lease agreement with us)
Are on a site which has high energy use during the day.
If you know of a school, community building, or business in your local area which you think fits these criteria for rooftop solar, please get in touch with our Project Manager.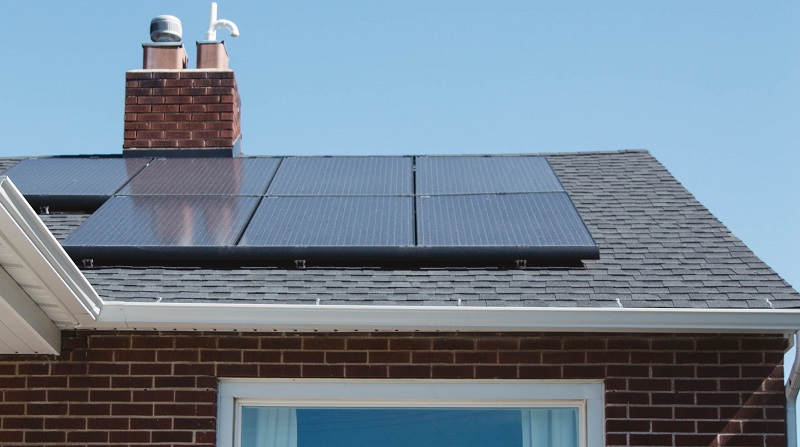 Solar ground mount installations
However, as Professor Nick Eyre pointed out at the Oxford Citizen's Assembly last September, 50% of Oxfordshire's solar potential is in our roofs and 50% is in our fields. So, if we want to increase our renewable generation, then we must also look at ground mounted solar installations, also known as solar farms.
And if ground mount is an inevitable part of the renewable transition, then at Low Carbon Hub we want to ensure that these installations are designed, delivered and mana­ged in a way that benefits the local community and environment. Community ownership models would mean the community have a greater say in how the installations are created and managed. It would also mean that the income made from selling the energy can benefit the local economy – keeping more of the £1.5 billion we spend on energy each year in Oxfordshire in the County.
We've seen this idea put into practice through examples like Westmill Solar Park, a cooperatively run, community-owned ground mount solar installation of over 20,000 panels which generate enough electricity every year to power 1,551 homes. We're already learning from these successes about how we can do ground mount solar in the right way, and we want to learn more. And as valuable members of the community, this is where you come into it. We want to hear your views about the role of ground mount solar as part of the transition to a zero energy system, so please fill in our short survey.

Read next…
News story

Over the past eight years, the Low Carbon Hub has partnered with 29 schools to install 5,647 solar PV panels. Our Solar Schools service offers schools a comprehensive solar installation service to power your schools with community-owned, discounted green electricity. Schools signing up for a free solar rooftop survey can apply for a grant to…