The Low Carbon Hub turned 10 in December 2021. To celebrate this achievement, we're going to be looking back at our key milestones and moments from the past decade and sharing them with you over the course of 2022. We've already started in our monthly newsletter, and so if you haven't already subscribed you can do so here.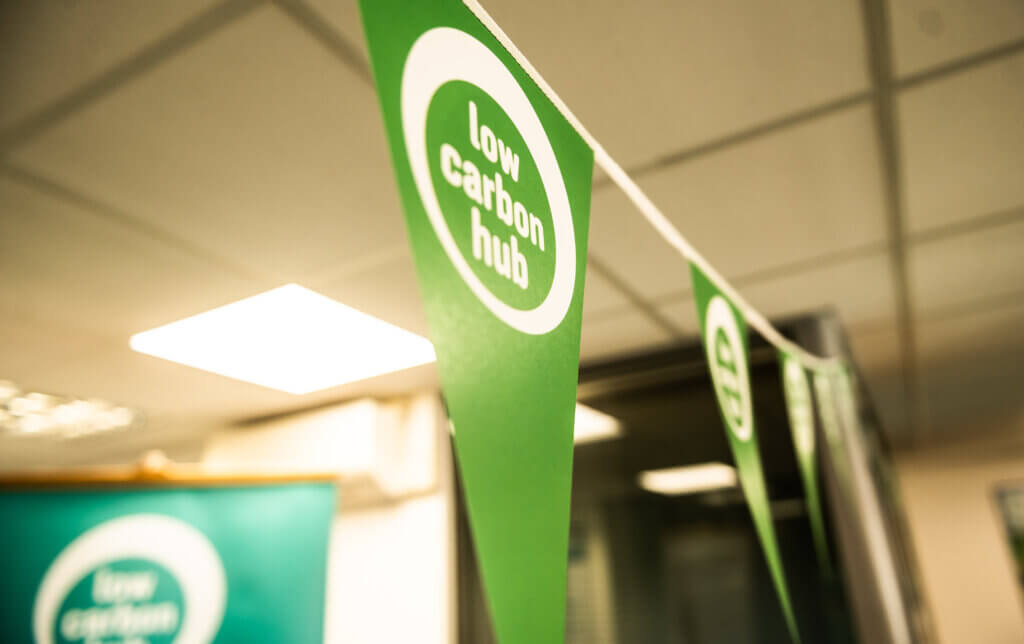 The past 10 years
We've done a lot in the past decade and we're proud of what we've achieved. From building the largest community-owned hydro on the Thames at Sandford to the largest community-owned ground mount solar park at Ray Valley Solar and everything in between. We work with almost 50 partners who host our renewable energy projects, 31 of which are schools.
There's been tough moments, the cancelling of the Feed-in Tariff and other government programmes spring to mind.
There have been national marches for climate action and local protests brought on by extreme flooding. And then there is the daily hard work of getting stuff done – launching the Hub in the first place, hiring staff to make it all happen, then the meetings, phone calls, research, reading, learning, and writing and sharing.
Thank You
We couldn't possibly name everyone who has helped us over the past decade but know that we are grateful and thankful to everyone. Building a community-led movement for change takes strong collaboration and partnership.
A special thanks to our investor members who time and again put up the money to support these amazing renewable energy projects and to our CIC community members who are doing the grassroots work in their communities. You can look out for investment opportunities with Low Carbon Hub here.
Our Timeline
To mark this exciting milestone, we have had a timeline created which highlights all of Low Carbon Hub's key moments over the last decade. Have a look here …
Celebrating 10 years of community energy
After the mini-TESA launch on 26 May 2022, those who were attending the event were invited into our Low Carbon Hub offices to celebrate 10 years of community energy with us.
There were stands showing our partnerships with OxFutures, Project LEO, Energy Solutions Oxfordshire, and Cosy Homes as well as case study posters showing our various renewable energy installations, energy efficiency programmes, and community projects funded by our community grants.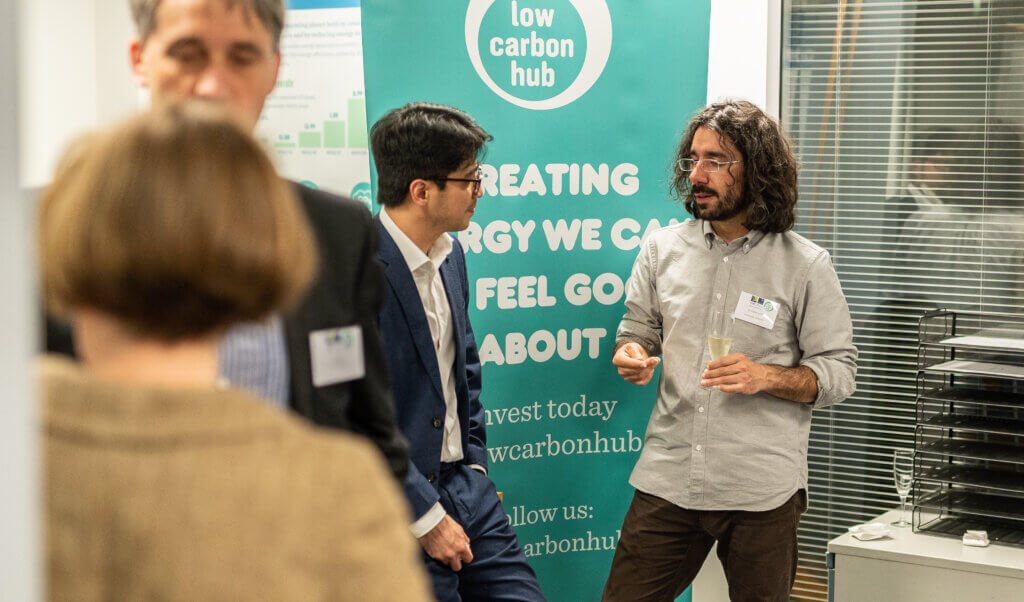 Tim Sadler, Chairman & Board Member of The Low Carbon Hub IPS & CIC gave a speech on Low Carbon Hub's journey over the last 10 years. It was then time for our CEO, Barbara Hammond, to cut the cake, which was met with much enthusiasm from those attending, getting through enough to feed 90 people.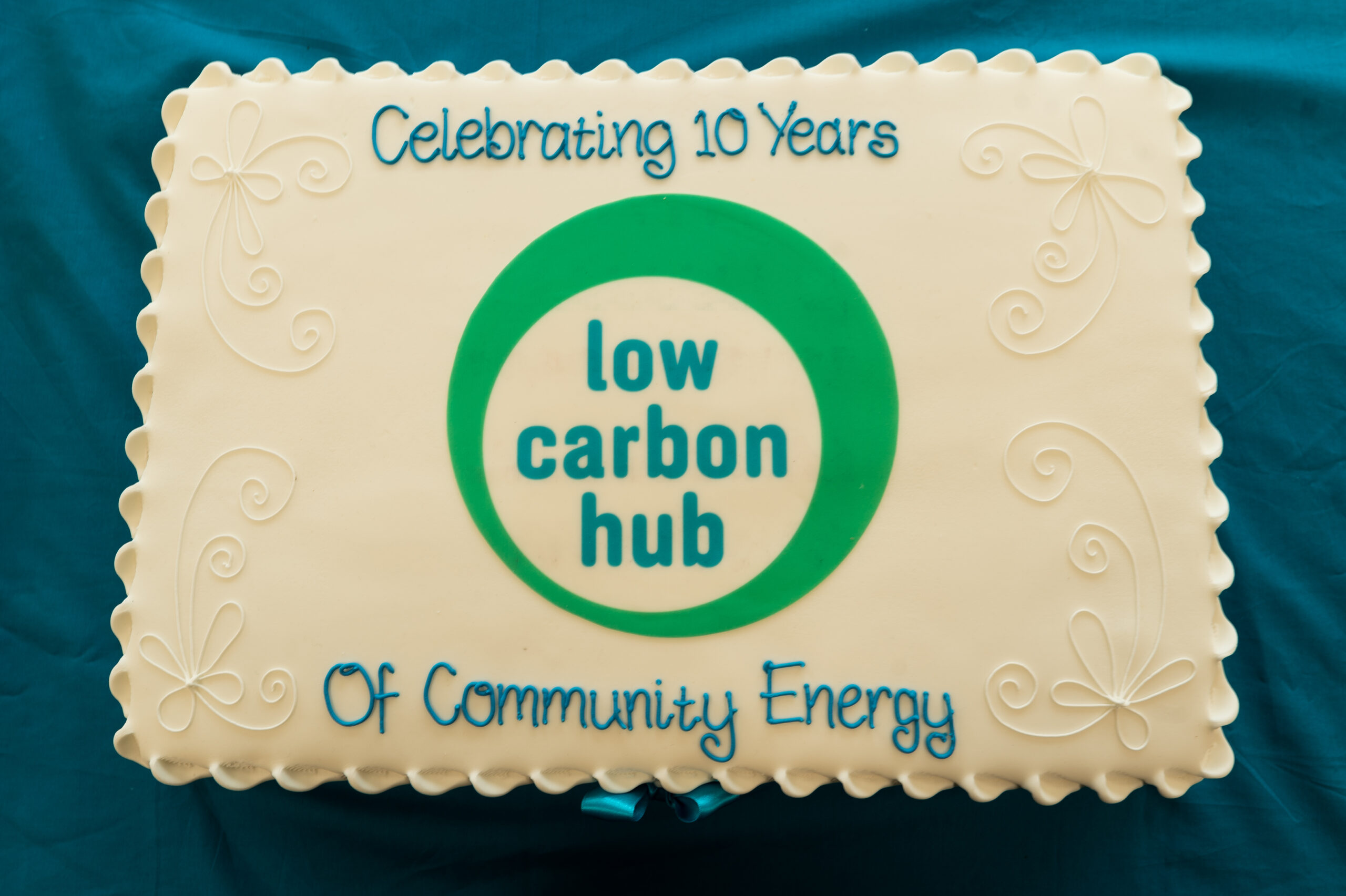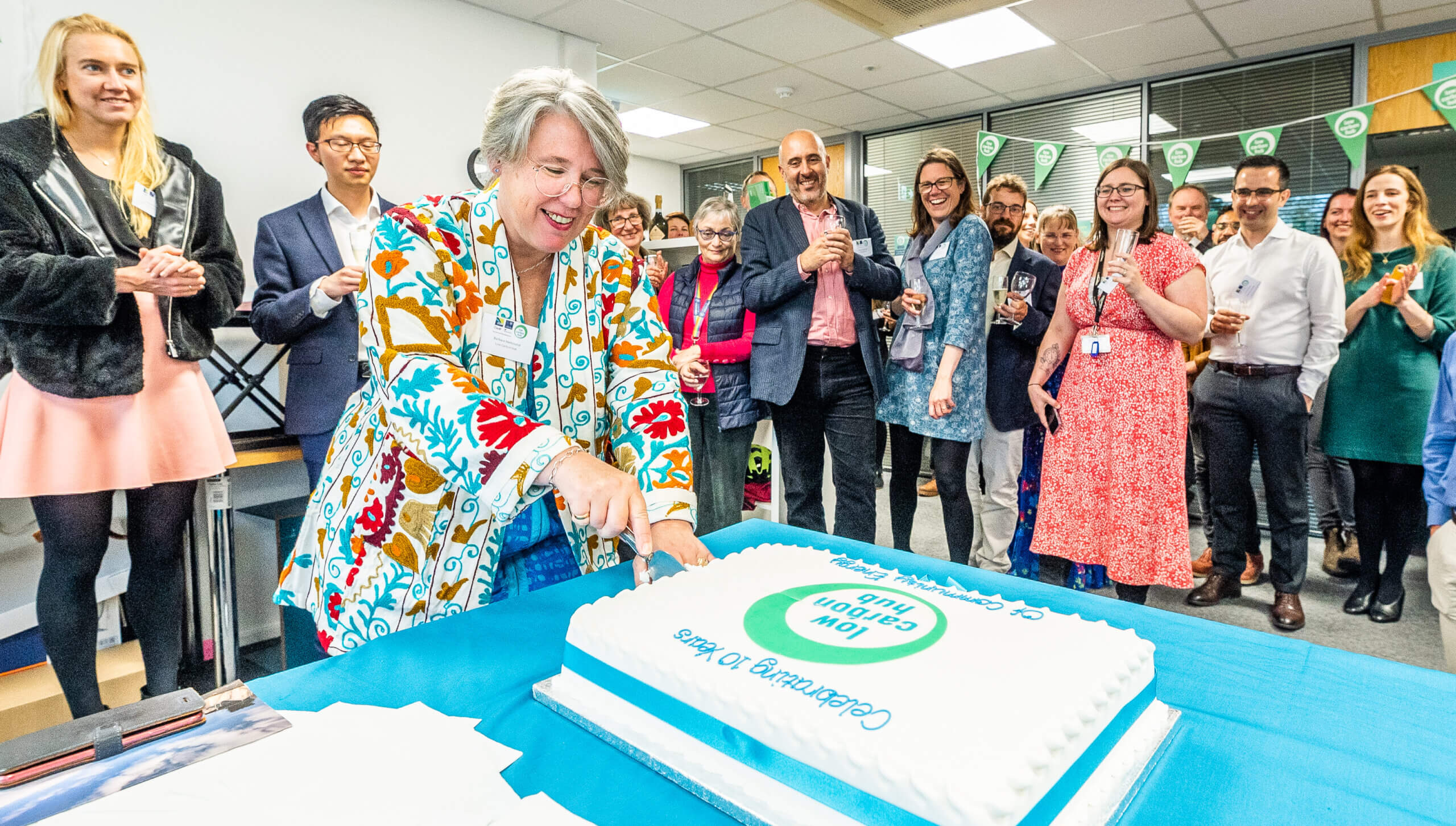 If you would like to share your stories and experiences of Low Carbon Hub over the last 10 years, we'd love to hear from you. You can get in touch here.