The Energy Systems Accelerator (mini-TESA) launches!
The Energy Systems Accelerator (mini-TESA) pilot officially launched yesterday (Thursday 26 May) as a cross-sector, progressive co-working space for a just energy transition in the heart of Oxford.
What is mini-TESA?
Mini-TESA is a world-leading multi-disciplinary hub and co-working space, championing green innovation.
This 100-person building co-locates the Low Carbon Hub with University of Oxford research and SSEN (energy provider) who will together trial a range of novel methods for innovation in low carbon energy systems. The Oxfordshire Local Enterprise Partnership (OxLEP) – working with the University of Oxford – secured £600,000 of government funding for the Mini TESA project via the Getting Building Fund.
On 26 May 2022, Mini-TESA was launched with a small evening reception for partners. This was a celebration of the new initiative that aims to further progress to a just, zero-carbon energy transition.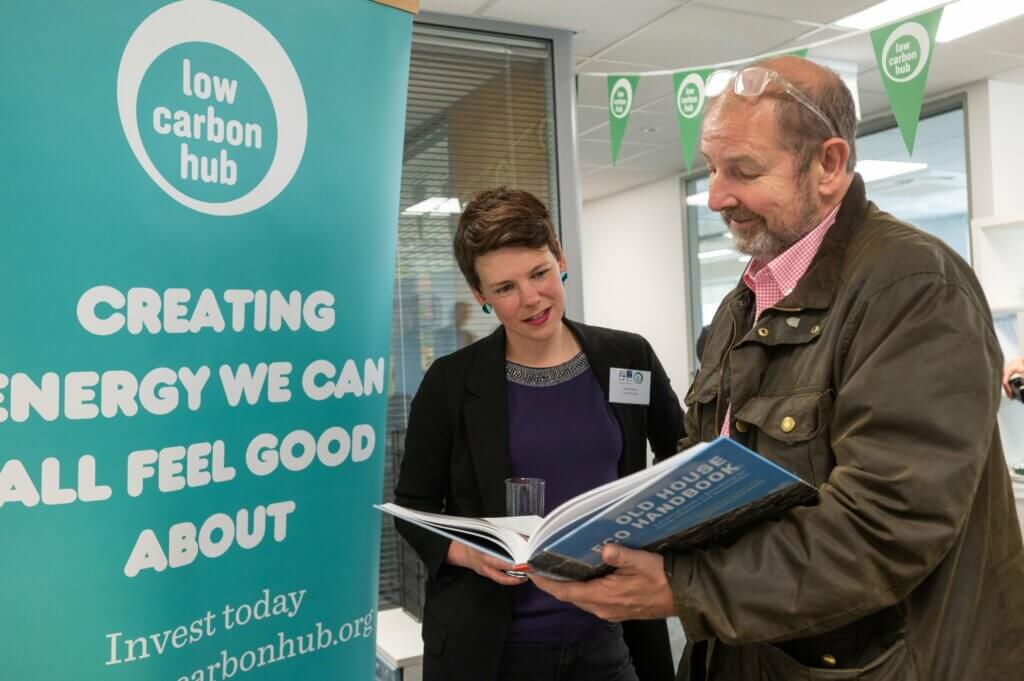 The event showcased the range and depth of work being created in Oxford to drive forward the energy systems transition for the UK and globally. Our Low Carbon Hub team shared portfolios of our projects and partnerships that run across Oxfordshire and our CEO, Barbara Hammond, gave a speech to the attendees about the role, and future of, Low Carbon Hub.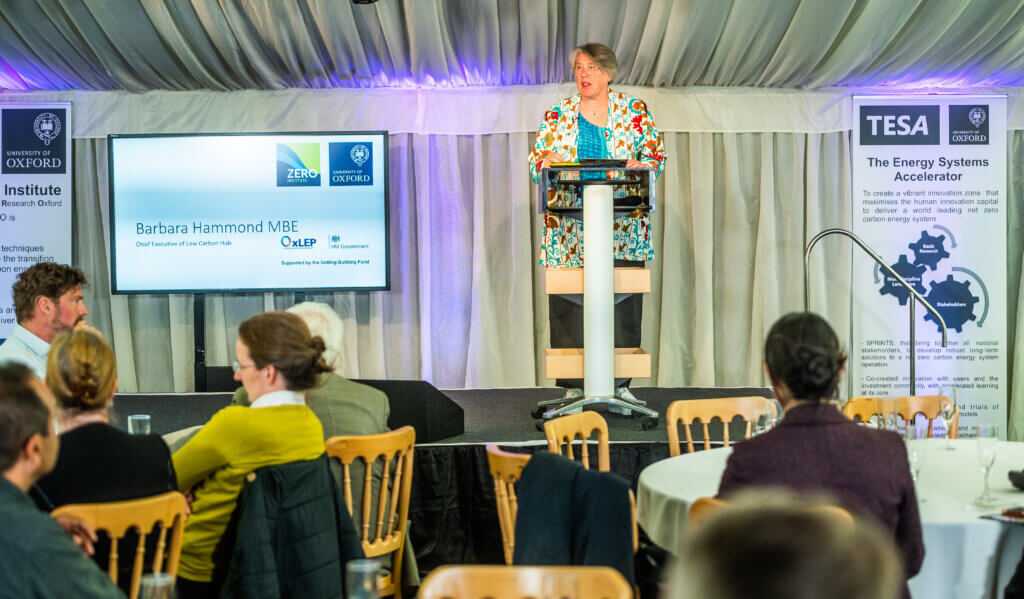 Why mini-TESA?
In the face of an accelerating climate crisis there is a strong need for bold and profound action to be taken on energy at local and systemic levels. Energy is an important and prevalent piece of the sustainability puzzle that needs innovative solutions to help the UK reach its legally-binding climate target agreements.
Mini-TESA supports innovation by encouraging knowledge sharing between academics, social enterprises, and energy providers in the field of community energy. It is a space where different disciplines and organisations can develop radical thinking through collaboration and partnership.
The institute convenes an exceptional group of minds to address the problem and mini-TESA provides a place to accelerate the translation to real world innovation.

Professor Malcolm McCulloch, University of Oxford, Head of the Energy and Power Group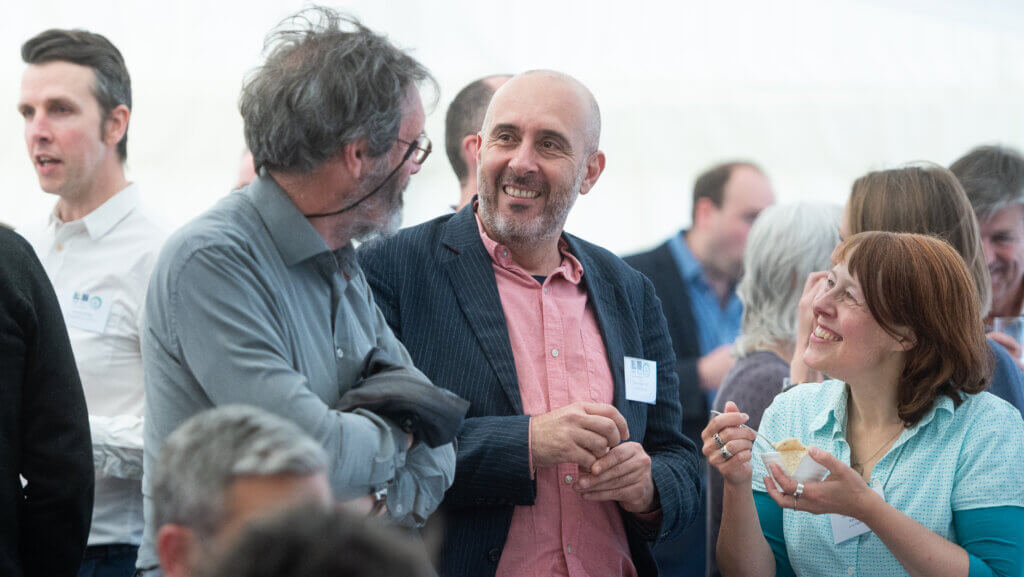 As our Low Carbon Hub team makes the transition from working at home to office working, there will be plenty of opportunities for us to share ideas and work collaboratively with our neighbours in the Energy Systems Accelerator. A shared lunch space has already encouraged regular cross-sector conversations on sustainable energy transition and a SPRINT room on site will facilitate stakeholders to come together with the aim of identifying pathways to smooth the energy transition in an equitable manner.
We are thrilled to be a part of this innovative space and look forward to the partnerships that develop.
Beyond mini-TESA
This mini-TESA collaboration is only the first stage of The Energy Systems Accelerator. Moving beyond the 'mini', this pilot space will inform the final design and operational practices of a 'full TESA' project. Incorporating a 10,000m2 international facility, up to 800 practitioners, stakeholders and academics will be able to work and interact to maximise creative energy solutions.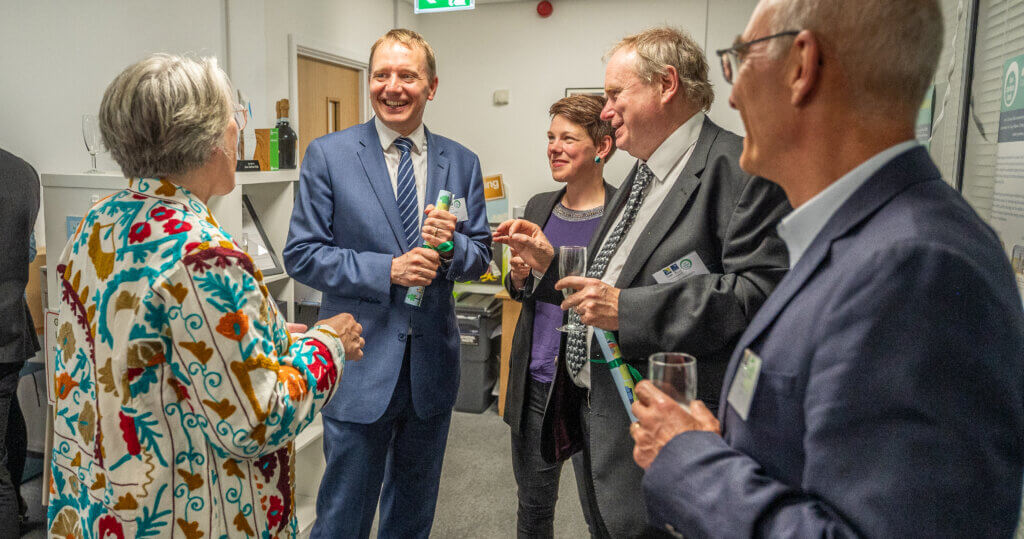 The full TESA is set to be net-carbon negative and located in the new Innovation District, which will regenerate the West End of Oxford. This project is expected to underpin UK innovation in net-zero solutions, as well as pioneering energy systems for the future.
There is rapidly growing awareness of the crosscutting nature of energy systems science and technology. It is not something that can be effectively pursued by a single investigator, group or academic department

Professor Ronald A. Roy, University of Oxford, Head of the Department of Engineering Science