Our Hub highlights of 2020
As 2020 comes to a close, we wanted to reflect on our Hub highlights of the year – it's been an unconventional one!
Community Energy Fund 2020
We re-opened our Community Energy Fund for 2020 early in the year, welcoming over 300 new investors and raising a huge £1.5 million, which is already supporting community energy – increasing our portfolio of solar installations and supporting innovation the development of new types of community energy.
A huge thank you to those of you who have invested and put your money to work tackling climate change!
We're absolutely thrilled with the response to this round of the Community Energy Fund – a huge thank you to everyone who chose to invest in us and put their money to work tackling climate change.

Barbara Hammond MBE

CEO of the Low Carbon Hub
We launched Energy Solutions Oxfordshire (ESOx)
It's been an exciting year for ESOx as the new programme launched, bringing an exciting new service to Oxfordshire, designed to help local enterprises in Oxfordshire improve their energy efficiency.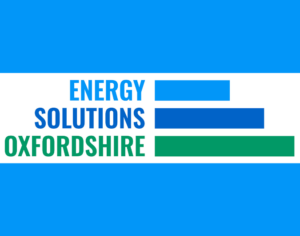 We released our fourth Social Impact Report
We report our impact through four metrics:
Planet: protecting our warming planet through reducing energy demand and creating renewable energy projects
People: community energy is a grassroots, people-centred movement for change
Prosperity: our renewable energy projects generate collective wealth through electricity sales which help us to deliver further projects across Oxfordshire
Perception: we aim to be a transparent and trusted partner, sharing knowledge and expertise openly
It's been fantastic putting together this year's Social Impact Report and reflecting on our ever growing social and environmental impact. We report on our increasing ability to generate clean, green electricity, cutting carbon emissions locally. I'm particularly proud of the impact we have helped achieve from our growing community benefit donation income in driving innovation and improving energy efficiency.

Saskya Huggins

Social Impact Director
Sandford hydro reached a big milestone in November
In November 2020 Sandford Hydro passed 3 GWh (3 million kWh) of energy generated since its installation in 2017!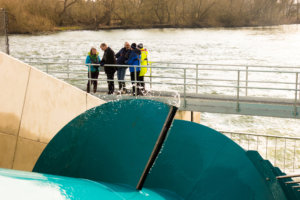 We welcomed two new solar schools
We've installed solar panels on 2 new schools in 2020: West Witney Primary School and Langford Village Community School

This brings our total number of solar schools to 31. Our solar schools total:
5,678 solar panels
1,419,253 kWh of clean energy generated per year
367 tonnes of carbon emissions saved per year.
We're also working with 15 schools across Oxfordshire within the LESS CO2 programme, a year long workshop-based support programme offering peer mentoring, expert advice and resources to empower and equip staff to make changes and improvements to their school to reduce their energy usage, save money on bills and lower their CO2 emissions.
The Lord Mayor raised £1,760 through the Climate Change Fund
In May 2019 Councillor Craig Simmons was sworn in as the new Lord Mayor of Oxford. He's a long-time environmental campaigner, and chose the Low Carbon Hub as one of the charitable organisations he would support during his term.
As part of this, he set up the Lord Mayor's Climate Change Fund, with money raised set to be invested in our Community Energy Fund – supporting community energy projects around Oxfordshire.
Events
This year has meant moving our events and meetings online, and trying our best with this new way of working. We love meeting our members face to face at our AGMs, but this year, unfortunately, meant we were all tiny boxes on a screen. But we still had a great time.
Annual General Meeting
In October we held our joint Low Carbon Hub AGM (via Zoom) for 2019/20, attended by our Investor Members and CIC Shareholder Groups. We reflected on the year's achievements and highlighted some of the exciting work we had coming up.

We also took the opportunity to celebrate the brilliant work of our CIC Shareholder Groups who have received grants from the Low Carbon Hub, including:
Low Carbon Oxford North for their continuing Healthy Streets and Active Travel project
Transition Eynsham Area (Green TEA) for setting up an Inspirational Panel to advise communities on low carbon housing development
Sustainable Didcot for carrying out a town-wide energy audit.
Rose Hill and Iffley Low Carbon for their 'Brand the Bus' campaign video to highlight a climate change message.
Osney Lock Hydro towards on site landscaping for public access
Low Carbon West Oxford and West Oxford Community Renewables for insulation and renovation work at Hogacre Eco Park Pavilion
Sustainable Didcot for a top-up grant for their Didcot town-wide energy audit
Transition Eynsham (GreenTEA)– for their 'making the most of solar thermal' public workshops and instruction manual
Westmill Sustainable Energy Trust, Westmill Solar Co-operative and Westmill Wind Farm – towards the installation of an all-weather insulated yurt to be used as visitors centre
We are so proud to be able to play a small part in supporting the extraordinary work of our CIC Community Group Members in reducing the carbon footprints of their communities.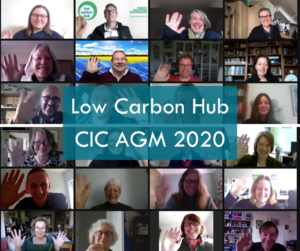 Low Carbon Hub 2020 webinar series
We ran a series of webinars, discussing the future of energy and our work at the Low Carbon Hub to create an energy system which is good for people and for the planet, in Oxfordshire and beyond.

To catch up with previous Low Carbon Hub webinars, visit our YouTube channel.
Other highlights in brief
As you can see from these select highlights, it's been a busy year for the Low Carbon Hub and for community energy in Oxfordshire.
As ever, it's important to say that we couldn't achieve any of this without your support as partners, investors, advocates, and friends. So at the end of 2020 we want to say a huge thank you for your continuing support.
Read next…
News story

Our Community Energy Fund has now re-opened for new investment. With your help, we can make an energy system that works for all of us, and for the planet, a reality. Find out more below, or invest in the Community Energy Fund now. Deadline: 31 March 2021Target raise: £1.5 million Minimum investment: £100Maximum investment: £100,000Interest rate: 5%…