Our Hub highlights of 2019
As 2019 comes to a close, we wanted to reflect on our Hub highlights of the year – it's been a big one!
Community Energy Fund 2019
We re-opened our Community Energy Fund for 2019, welcoming over 200 new investors and raising a huge £734,900, which is now already supporting community energy – increasing our portfolio of solar installations and supporting innovation the development of new types of community energy.
Keep an eye out for more Community Energy Fund news early next year, as we're currently preparing for our 2020 offer – and sign up for updates to be the first to know.
The level of support we've received for our latest share raise has been simply fantastic. Thank you so much to everyone who invested. It's great to see so much support for a better energy system: one that's good for people and for the planet.

Barbara Hammond MBE

CEO of the Low Carbon Hub
We launched Project LEO and Cosy Homes Oxfordshire
It's been an exciting year for launching new programmes in Oxfordshire, with the launch of both Project LEO and Cosy Homes Oxfordshire.

Project LEO (Local Energy Oxfordshire) is a 3-year project working on the creation of a smarter, more flexible energy system – aiming to meet Oxfordshire's enery needs in a way that is good for people and for the planet.
Project LEO trials and pilots are currently in progress. We also had the first installation which will form part of Project LEO, with a 50 kWP solar pv scheme installed on the roof of the Thames Travel bus depot in Didcot.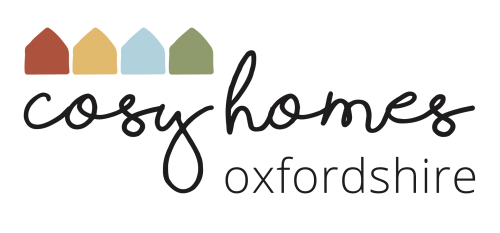 This year we won funding from the Department for Business, Energy and Industry Strategy (BEIS) to develop a home retrofit scheme in Oxfordshire, alongside RetrofitWorks and National Energy Foundation (NEF).
Through this funding, we've developed Cosy Homes Oxfordshire: a home retrofit service to help homeowners in Oxfordshire improve energy efficiency in the home, cutting carbon emissions whilst also reducing energy bills.
We've been working closely with some of our community groups to help us spread the word about the pilot in their local areas – a huge thank you to them for their support and input on the project.
It's proving to be a popular scheme with homeowners, and by the end of November 2019 we had:
140 homeowners registered
73 home assessments completed
56 Whole House Plans delivered
16 houses planning energy efficiency improvements
We released our third Social Impact Report
We report our impact through four metrics:
Planet: protecting our warming planet through reducing energy demand and creating renewable energy projects
People: community energy is a grassroots, people-centred movement for change
Prosperity: our renewable energy projects generate collective wealth through electricity sales which help us to deliver further projects across Oxfordshire
Perception: we aim to be a transparent and trusted partner, sharing knowledge and expertise openly
It's been fantastic putting together this year's Social Impact Report and reflecting on our ever growing social and environmental impact. We report on our increasing ability to generate clean, green electricity, cutting carbon emissions locally. I'm particularly proud of the impact we have helped achieve from our growing community benefit donation income in driving innovation and improving energy efficiency.

Saskya Huggins

Social Impact Director
We had a record-breaking month for Sandford Hydro in October!
In October 2019 Sandford Hydro smashed through our generation targets with a record-breaking month, generating 142,276 kWh of clean energy!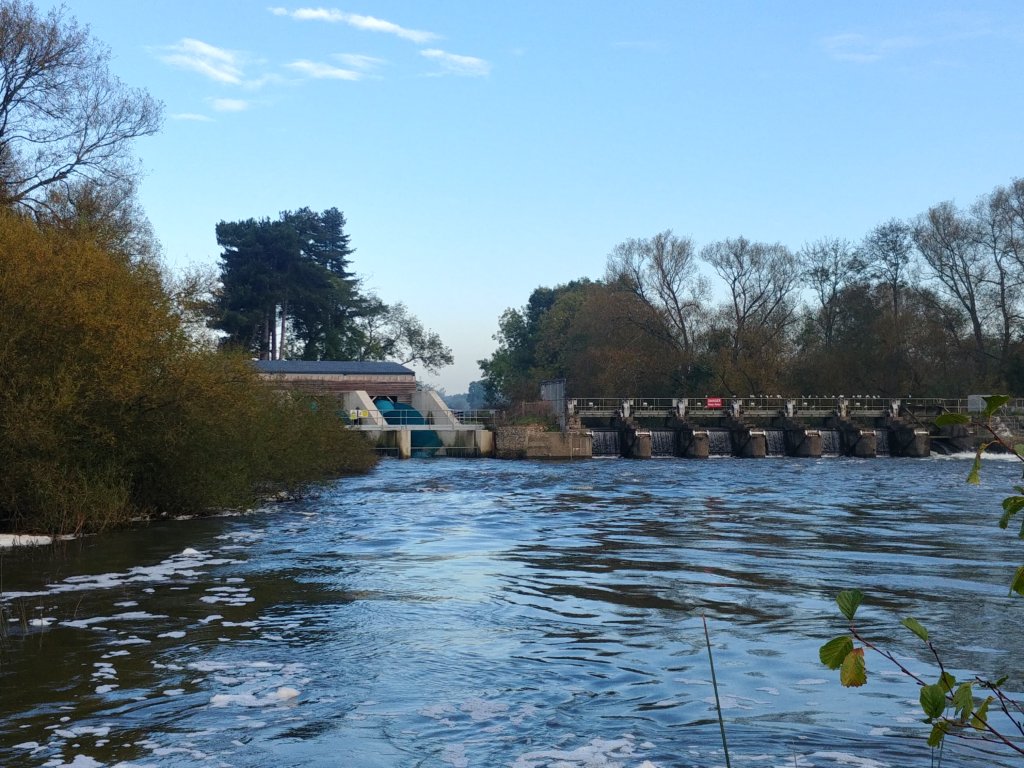 We welcomed two new solar schools
We've installed solar panels on 2 new schools in 2019: Brookside Primary School and Longfields Primary School and Nursery.

This brings our total number of solar schools to 29, representing:
5,467 solar panels
1,362,415 kWh of clean energy generated per year
345 tonnes of carbon emissions saved per year.
We're also working with 20 schools across Oxfordshire within the LESS CO2 programme, a year long workshop-based support programme offering peer mentoring, expert advice and resources to empower and equip staff to make changes and improvements to their school to reduce their energy usage, save money on bills and lower their CO2 emissions.
The Lord Mayor set up a Climate Change Fund
In May 2019 Councillor Craig Simmons was sworn in as the new Lord Mayor of Oxford. He's a long-time environmental campaigner, and chose the Low Carbon Hub as one of the charitable organisations he would support during his term.
As part of this, he set up the Lord Mayor's Climate Change Fund, with money raised set to be invested in our Community Energy Fund – supporting community energy projects around Oxfordshire.
Events and conferences
Annual General Meeting and Inspired by Communities
In October 2019 we held our joint Low Carbon Hub AGM, attended by our Investor Members and CIC Shareholder Groups. We reflected on the year's achievements and highlighted some of the exciting upcoming work.

For the first time, we also held an 'Inspired by Communities' event prior to the AGM to celebrate the brilliant work of our CIC Shareholder Groups who have received grants from the Low Carbon Hub in the past year:
Sustainable Kirtlington's village hall solar installation
Low Carbon Oxford North's Healthy Streets and Active Travel project
Low Carbon West Oxford's Kids CAN (Climate Action Now) resources for communicating climate change to children
Hook Norton's affordable & sustainable Community Led Housing Project
We are so proud to be able to play a small part in supporting the extraordinary work of our CIC Community Group Members in reducing the carbon footprints of their communities.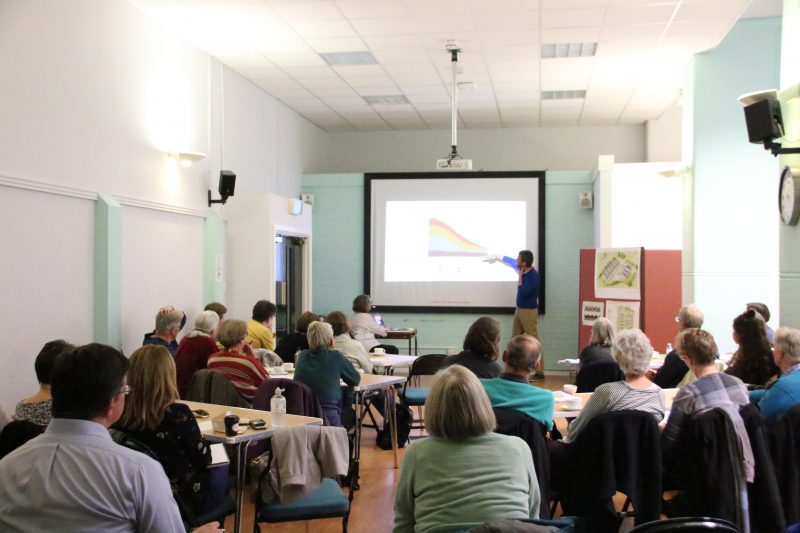 OxFutures conference
The second OxFutures II conference took place to a full room at Oxford Town Hall in September, with a keynote from Professor Myles Allen on 'The Real Climate Emergency'. We also heard from SMEs who we've been working with through OxFutures, on the steps they're taking in the low carbon space.

As you can see from these highlights, it's been an incredibly exciting year for the Low Carbon Hub and for community energy in Oxfordshire. It's also been a year of growth for the Low Carbon Hub, with several new team members – meaning we even had to move into a bigger office space!
As ever, it's important to say that we couldn't achieve any of this without your support as partners, investors, advocates, and friends. So at the end of 2019 we want to say a huge thank you for your continuing support.
Read next…
News story

In February 2019 we announced that Low Carbon Hub were part of a consortium (alongside RetrofitWorksand National Energy Foundation) which had won a bid with the Department for Business, Energy, and Industry Strategy (BEIS) to develop a home retrofit scheme in Oxfordshire. This bid became Cosy Homes Oxfordshire –a home retrofit service aiming to help…