Energy Efficiency: the first renewable energy
Everyone should be able to live with dignity in warm, safe housing and if we want to reduce the threat of climate change we need to address energy use in our homes and businesses.
When you think about the transition needed to move away from polluting fossil fuels the image of a wind turbine or solar panels may come to mind. Such renewable energy infrastructure, aimed at powering up our energy capacity is crucial to reaching net-zero targets, but powering down can sometimes be left out of the picture.
Powering Down
Powering down means increasing the energy efficiency of our buildings to reduce energy demand and usage. In the UK our buildings are poorly insulated and energy inefficient, and there is little incentive to improve this due to the commercial operators who continue to sell more energy.
At Low Carbon Hub we want to create those incentives, making it easy and cost-effective to improve energy efficiency. This includes adding energy saving measures to your home, as with our Cosy Homes Oxfordshire programme, and for energy efficiency programmes for businesses, as with Energy Solutions Oxfordshire.
For an introduction to how home retrofit can transform a cold, draughty house into a cosy and energy efficient home, watch Cosy Homes Oxfordshire's short video below.
To drastically reduce our carbon emissions, we must quickly address the high energy usage of our buildings – increasing energy efficiency and reducing energy demand

Barbara Hammond, CEO of Low Carbon Hub
Powering down can also be achieved by changing the way we interact with the energy system as a whole. Project LEO is running trials in Oxfordshire to build evidence of the technological, market and social conditions needed for a greener, more flexible, and fair electricity system.
For example, the Smart and Fair Neighbourhood (SFN) trials will demonstrate how flexibility services can sit at the heart of our energy system. Deddington and Duns Tew SFN is looking at how the installation of heat pumps and smart monitoring can help decarbonise rural, off-gas communities and how energy efficiency measures can be installed in households. Their Smart Flex Heat Pump Trials show that people are keen to decarbonise the heating of their homes and are tackling some of the barriers people face when trying to make these switches. It is important to implement energy efficiency changes in order to get the best results from installations.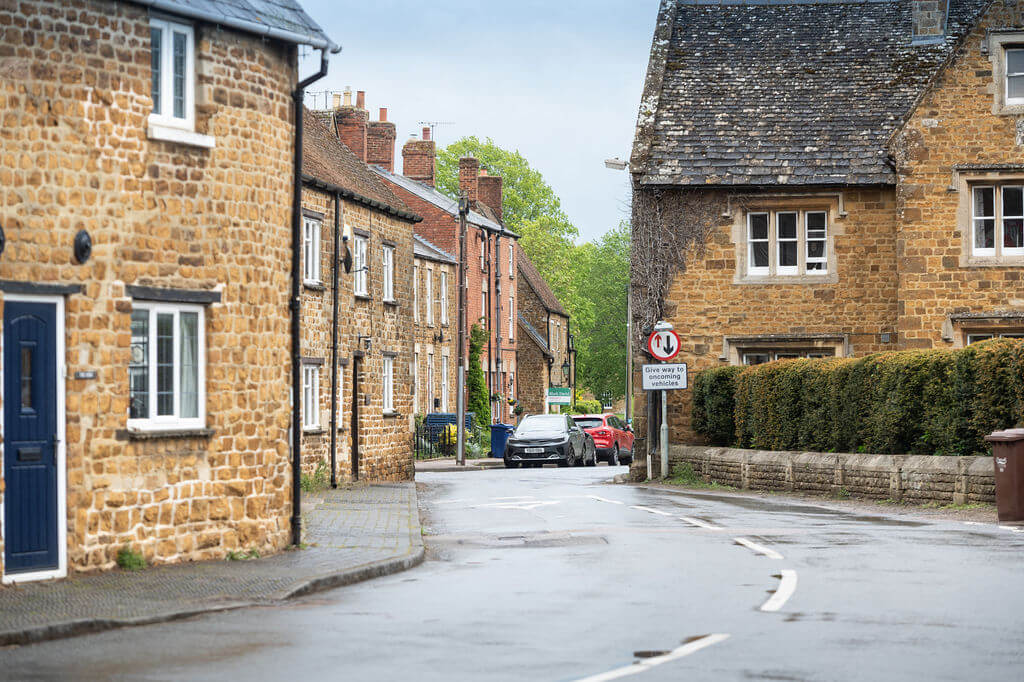 The Climate Change Committee Report
The Climate Change Committee (CCC) has published its latest Report to Parliament on the UK's net-zero journey, warning that there are "major failures in delivery programmes" relating to home energy efficiency.
Emissions reductions across many sectors have historically been driven by energy efficiency measures. However, the report raises concerns at the government's policy focus on unproven, fledgling technological solutions such as carbon capture and storage (CCS) and hydrogen.
We welcome the report's recommendations to insulate more homes and in particular, its important focus on decarbonising housing in the current context of the energy price crisis.
Energy in crisis
A drive to make homes more energy efficient through insulation and retrofit would help reduce energy bills for those who will be hit hardest by energy price increases.
Home energy consumption accounts for around 20% of total carbon emissions in the UK. This could be drastically reduced through making energy efficiency improvements to our homes – reducing energy use to cut carbon emissions. Plus, making these improvements also make our homes healthier and more comfortable to spend time in by addressing issues such as damp and draughts.
If you are worried about your energy bills and keeping warm, you can find advice and funding resources that can help you stay warm and save money here.