Community Grants Fund: Large Grant Awards April 2023 
It's been a bumper year for Low Carbon Hub large grant applications and we're delighted to announce that we have awarded large grants to five of our community group members to support a diverse range of fantastic community projects: 
Sustainable Wantage for Strategic Promotion of Active Travel in Wantage
Thame Green Living for Cosy Thame Thermal Imaging Project
Low Carbon Oxford North and Communities for Zero Carbon Oxford for Energy Saving Homes 2023
Sustainable Harwell for the Installation of Solar PV & Batteries at Harwell Village Hall & The Harwellian Sports & Social Club
Low Carbon West Oxford for Electric Cargo Bike Hire in West Oxford
Our Community Grant Fund offers financial support for community energy activities across Oxfordshire. All Community Members of the Low Carbon Hub can apply for one of a small number of grants of up to £5,000 that are awarded each year, in a competitive process. The application process has two stages: an outline and a full application and community groups can apply for funding singly or in consortia with other community shareholders. 
Sustainable Wantage – Strategic Promotion of Active travel in Wantage 
We were pleased to award a large grant to Sustainable Wantage, who are part of a newly formed local advocacy group, Wantage and Grove Active Travel (WAGAT). The group plan to campaign for big improvements in the provision of active travel infrastructure and promote active travel as a preferred mode of transport for short, local journeys.
One of the aims of the project is to reduce the number of short car journeys made locally, with a target set of 50% of short trips being made using active travel, by 2030. Part of the grant funding will be used to engage with Oxfordshire County Council to co-create a Local Cycling and Walking Infrastructure Plan (LCWIP) for the area and facilitate public engagement.
The group plan to build on the success of last year's active travel campaign, 'Equipping Children to Embed Cycling in their Lives'. Several key members of WAGAT worked with children from five local primary schools to recondition donated bikes so that they could take part in Bikeability cycle training and develop a love of cycling.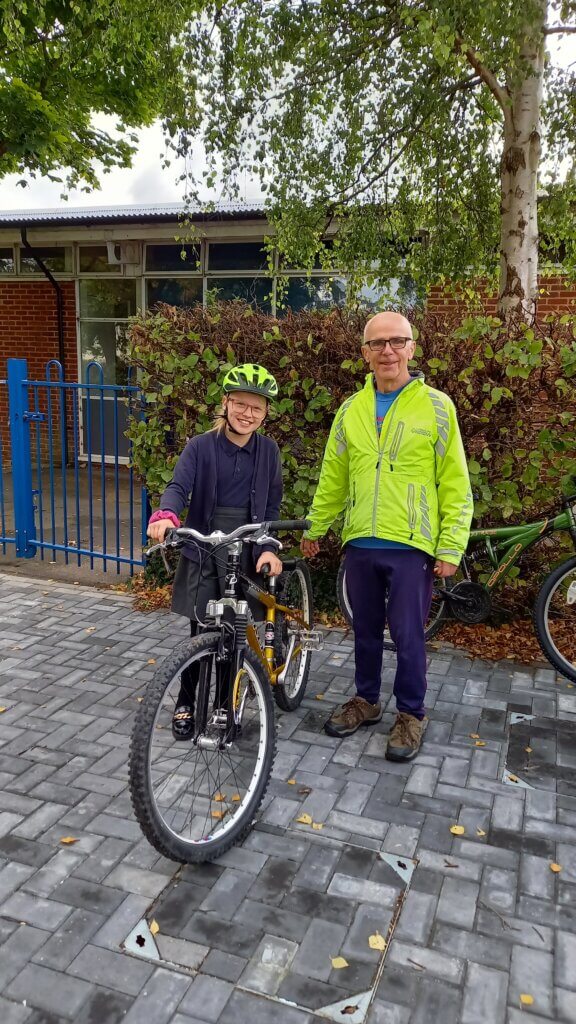 Thame Green Living – Cosy Thame Thermal Imaging Project 
Thame Green Living are tackling the cost-of-living crisis and the energy price rises by offering thermal imaging to householders in their community to raise awareness of the increased urgency to heat our homes efficiently and save money on energy bills.
We were pleased to award grant funding for the 'Cosy Thame' project to purchase a thermal imaging camera and provide training for local volunteers in Thame, to assess the thermal efficiency of properties in the town and neighbouring villages.
The group have previously borrowed cameras, when available, from different sources, and have so far gathered thermal snapshots from 35 homes. The thermal image results were shown at a successful public feedback session and provided an engaging way of introducing advice on home energy efficiency to residents.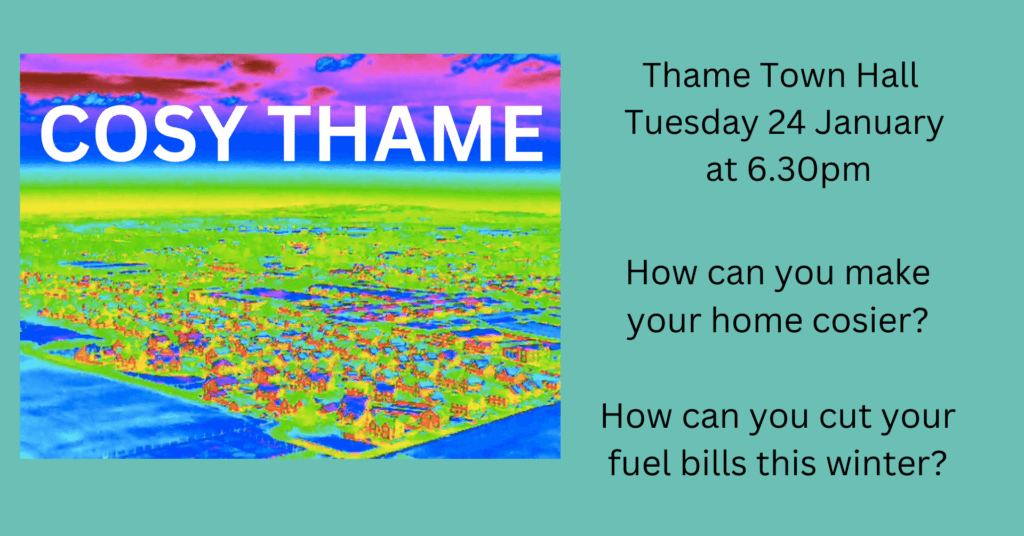 Low Carbon Oxford North and Communities for Zero Carbon Oxford – Energy Saving Homes 2023 
We were delighted to award a large grant to support the Energy Saving Homes project in its second year. The project will build on the success of last year's events in Oxford, which attracted over 400 visitors. The grant fund will enable the group to appoint a project coordinator to run a new set of events this year.
Energy Saving Homes will feature again as part of Oxford Open Doors in September and there are also plans to run online visits from July, as well as further open homes events after Oxford Open Doors. 
The Open Homes events provide a great opportunity for homeowners to share with visitors the steps they have taken, both large and small, to save energy in their homes and reduce their heating bills. The seven bite-sized films that were also part of the project, have had over 2000 views and will continue to be shared widely with other community groups and organisations across Oxfordshire, including GP surgeries, football clubs, cinemas, and libraries.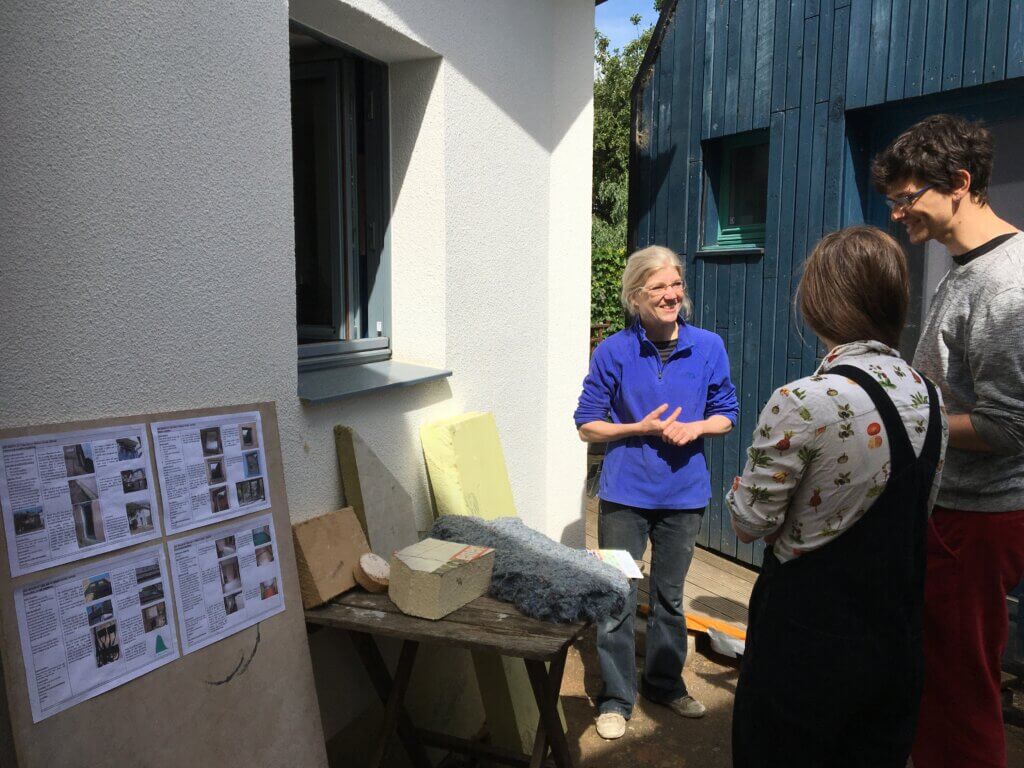 Sustainable Harwell – Installation of solar pv and batteries on Harwell Village Hall and the Harwellian Sports Centre 
It's always encouraging to see one of our recent community group members apply for grant funding for an ambitious project. We were thrilled to award a large grant to Sustainable Harwell to support the installation of solar panels and batteries at two important and active village organisations – Harwell Village Hall and the Harwellian Sports and Social club.
Both facilities are regularly used by the village community but have been hit hard by the recent rise in energy costs. These new solar installations will help to significantly reduce these costs and will show how a rural community can begin the transition away from the use of fossil fuels to meet net zero targets in Oxfordshire.
Low Carbon West Oxford – Electric cargo bike hire in West Oxford 
We love this idea and awarded a large grant to Low Carbon West Oxford towards the purchase of an electric cargo bike that will be available to hire by the West Oxford community.
The group are negotiating with West Oxford Community Association to establish a site for a hangar that will house the bike between rentals and hope to get the scheme up and running later in the Spring.   
The closure of the Botley Road to vehicles during the renovation work at Oxford Train Station, means that the electric cargo bike could provide a welcome and imaginative way for residents to transport themselves and their items between West Oxford and the city centre.