Sustainable Living: Energy Saving Homes is back this September! 
Energy Saving Homes returns to show what is possible when it comes to retrofitting your house and how you can make steps towards tackling climate breakdown, and lowering home operating expenses.
Energy Saving Homes is making a comeback during the Oxford Open Doors event over the weekend of 9-10 September 2023. This year, in partnership with the Oxford Preservation Trust and funded by Low Carbon Hub, the initiative aims to showcase how people in your community have managed to reduce energy costs in their homes through various measures, and how you can too. By exploring these energy-efficient homes, attendees will have the opportunity to witness what a sustainable and environmentally conscious future could look like: it's easier to imagine it, if you've seen it!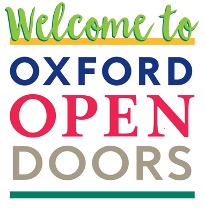 With the theme of 'Everyday Oxford' for this year's Oxford Open Doors, the focus is on the history and heritage of day-to-day life in Oxford. Energy Saving Homes perfectly aligns with this theme by highlighting how homeowners in local neighbourhoods are actively addressing climate change and cutting energy costs through small and large renovation projects.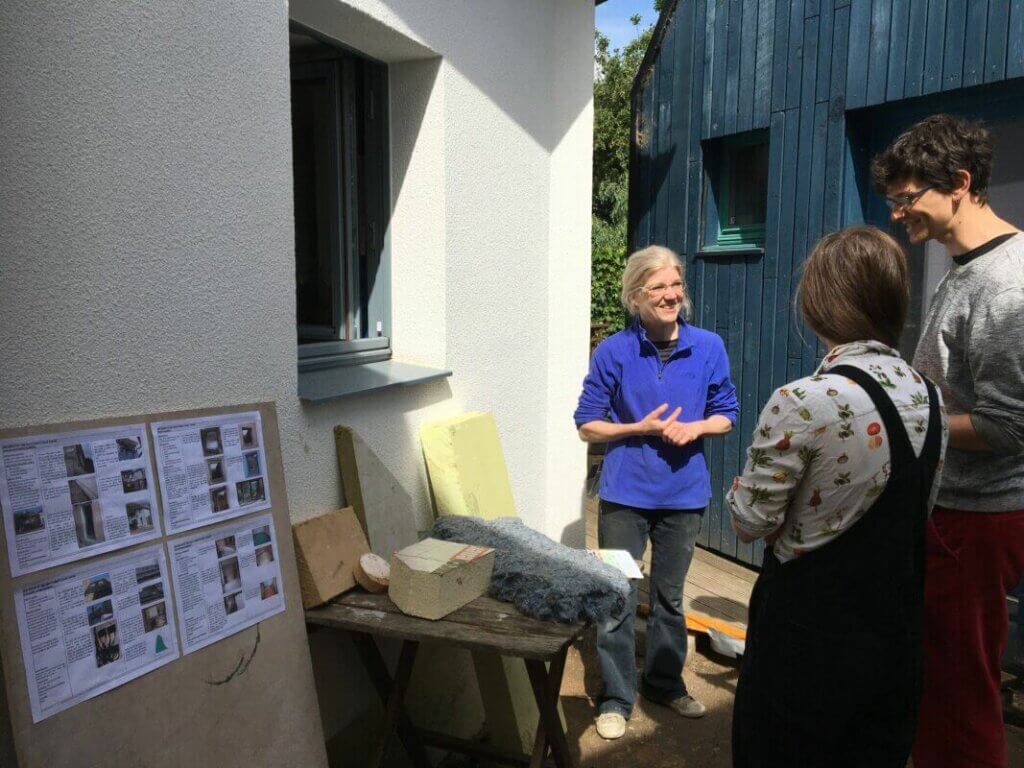 It offers a unique opportunity to engage with householders who have successfully implemented energy-saving measures. By visiting, you can see what a FutureFit home looks like, and have direct conversations with the people living in them. This gives you the chance to ask questions, gain insights, and learn from their experiences in implementing energy-saving measures.
Energy Saving Homes is organised by Communities for Zero Carbon Oxford, a collective of community groups in Oxford working to take practical steps to address climate change, in partnership with Oxford Preservation Trust.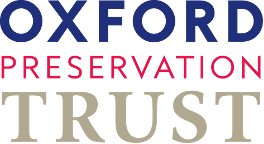 There will be a variety of measures showcased to suit different budgets, making it accessible to all:
"Energy Saving Homes are a bit different from the traditional Oxford Open Doors locations. They are lived in by ordinary people who are cutting energy costs and addressing climate change by undertaking small and large renovation projects in their homes – such as wall and loft insulation, solar panels and battery storage, heat pumps, double and triple glazing – and cheaper, simple measures like draught-proofing.

In an Energy Saving Home, you can listen to your host explain how they navigated the often-confusing landscape of eco-renovation, what went well and what was difficult, what they learned, and what further steps they are planning to take.  Measures to suit a range of budgets will be on display.

Communities for Zero Carbon Oxford
Building upon the success and positive feedback received from last year's events, which attracted around 200 visitors, Energy Saving Homes aims to expand its reach this year.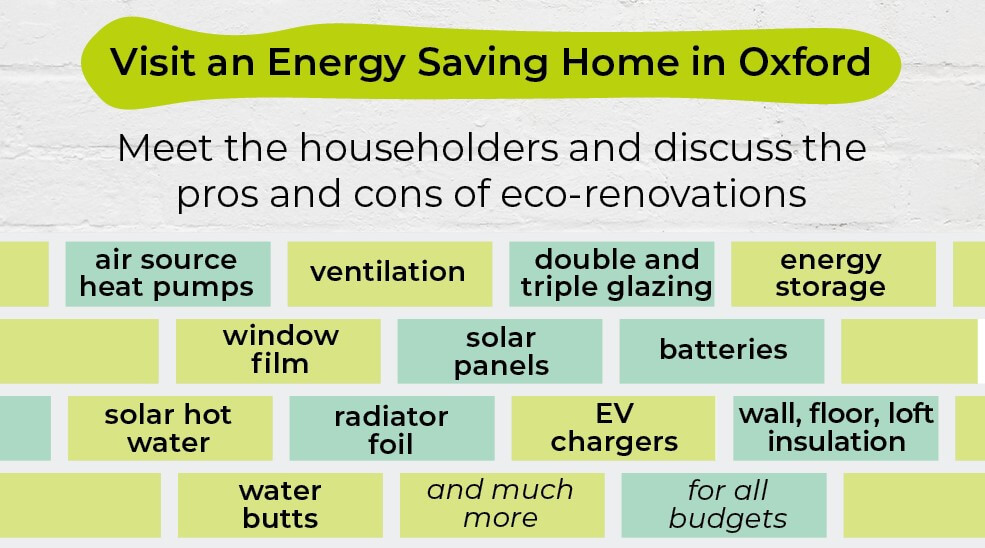 If you're interested in participating in the Energy Saving Homes weekend and would like to showcase the energy-efficient measures in your own home, the organisers would love to hear from you. Get in touch with Karen Starr via karen.starr@energysavinghomes.org to learn more about the participation process.
"We are delighted once again to be working with Energy Saving Homes to showcase the amazing projects being undertaken by homeowners in Oxford to retrofit their homes to address the climate change emergency and to cut the costs of running their homes.  We do hope you will take the opportunity to visit the homes that will be open as part of the Oxford Open Doors weekend.

Stephen Dawson, Operations Director, Oxford Preservation Trust
If you are keen to start retrofitting your house but don't know where to start, check out Cosy Homes Oxfordshire's free Plan Builder tool which will help with cost estimates.