Oxford River Cruises received an OxFutures grant from GreenFund to convert their fleet to electric propulsion.
I want my businesses to do everything possible to minimise their environmental impact, and, if we can, demonstrate the effectiveness of clean energy technologies to other boaters so that they have increased confidence in making the switch themselves.

Giles Dobson
Oxford River Cruises
The Project
Oxford River Cruises have made significant progress on the conversion of their fleet to electric vessels as part of their effort to reduce their overall energy consumption.
Benefitting from an OxFutures grant, Giles Dobson (owner of Oxford River Cruises) has been able to convert his third passenger boat to electric propulsion. Oxford River Cruises currently operates three passenger boats, two of these are 12 seat vessels and are already electrically powered.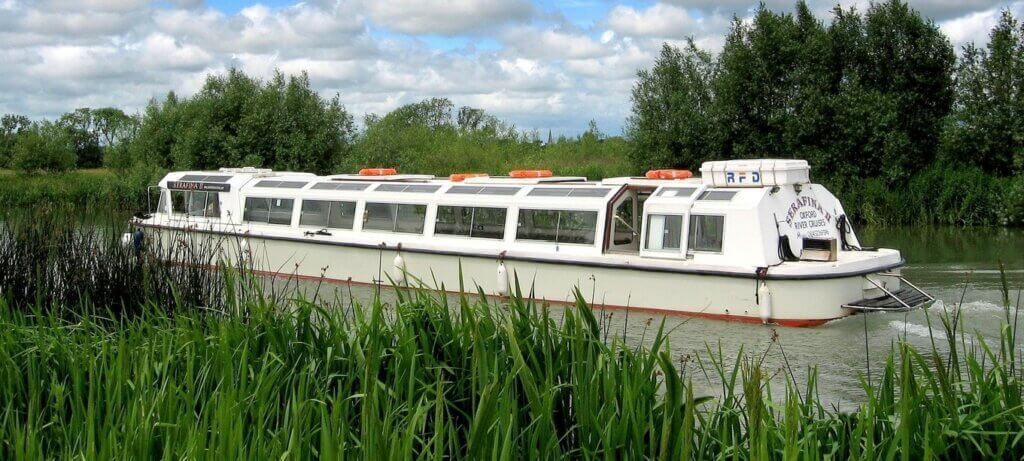 Converting our larger, 50 seat vessel, to electric propulsion is more challenging but the technology is now available to make it possible. By the end of the year we aim to have a fully electric fleet.

Giles Dobson
Oxford River Cruises