KidsCAN: empowering children to take action on climate change
KidsCAN (Climate Action Network)
My normally tight-lipped 9-year-old admitted one evening last year that she had been feeling really scared because she had used too much glue stick at school, and she understood (she said, from the teacher) that as a result her children will all die in 2050.

MIM SAXL
Low Carbon West Oxford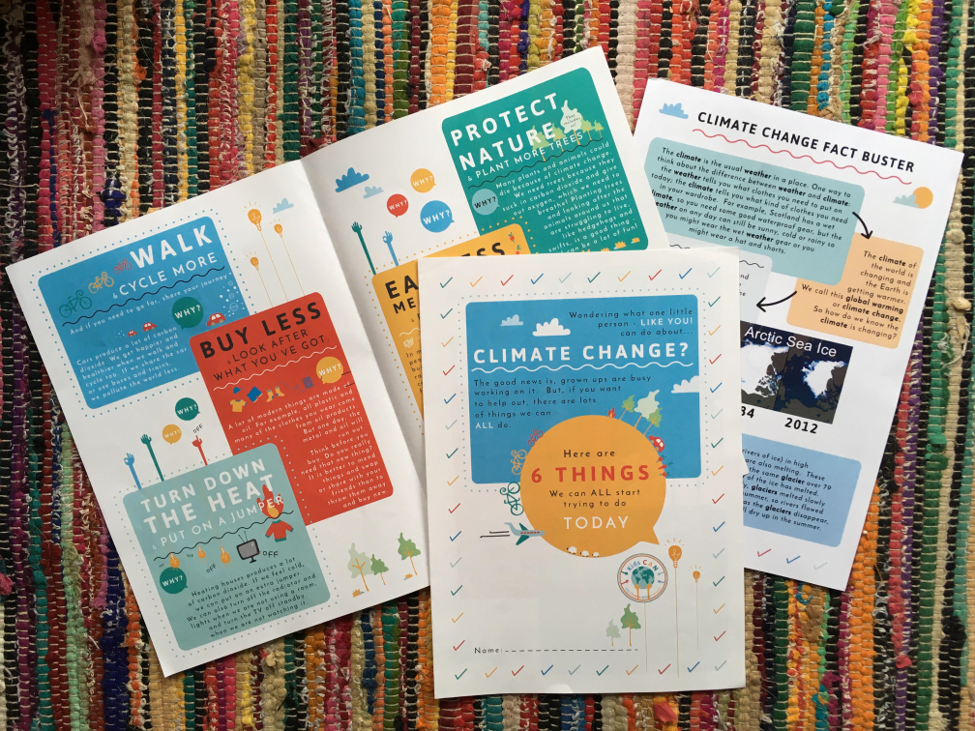 Children are crucial to our climate crisis, becoming the next generation of leaders. They're also leading the way when it comes to climate action. The School Strikes for Climate taking place each Friday all over the world, for instance, have brought much needed attention to the climate crisis.
But when it comes to teaching children about climate change, there's a real danger of misinformation and scaremongering.
When Mim Saxl's daughter came home from school clearly distressed and scared about her future, Mim knew that education about climate change wasn't working. She felt that we needed resources which would help children to understand the topic of climate change in a way which would not overwhelm them but would empower them to act.
Children who have heard bits about something scary may well tell their peers, and when they are not given or do not have immediate access to clear, kid-friendly information, they will often produce their own!

MIM SAXL
The next step was to start work on developing these resources…
The development of KidsCAN (Climate Action Network)
Each year every Community Member of the Low Carbon Hub is eligible to apply for a £500 grant, supporting their activities. In 2019 Low Carbon West Oxford (which Mim is part of), Rosehill and Iffley Low Carbon, and Local Environmental Action Florence Park applied for small grants to work together on creating education resources for children – initially focusing on Key Stage 2 – under the name of KidsCAN (Climate Action Network). The application was successful!
The group went on to develop content for a selection of resources for use with Key Stage 2 children (ages 7-11), which are completely free to download, adapt, use and share, including:
The funding we allocated to them also allowed for these resources to be designed in a visually engaging way, and to be printed for use in local schools.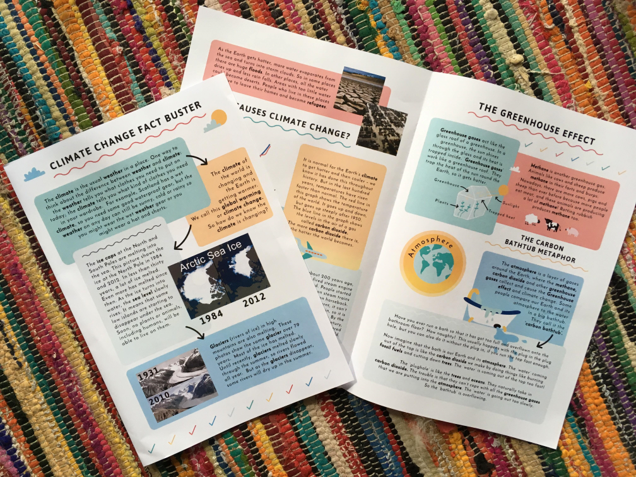 What's next for KidsCAN?
Alongside the physical resources, KidsCAN is already working on supporting education about climate change in other ways:
Offering visits and speakers for school assemblies
Working with the Oxford Hub on their Teach Green programme, a free 8-week after-school programme delivered at West Oxford Community Centre for children aged 7-11, run by Oxford University students.
Speaker events and training for teachers and education professionals, as well as concerned parents.
The KidsCAN resources have also inspired renowned publisher Oxford University Press, who have created a new book based on the Kids CAN resources.
It's called Max Takes A Stand, telling the story of a young boy on a mission to make the world a better place – and it's due to publish in May 2020!
The KidsCAN resources have also inspired renowned publisher Oxford University Press, who have created a new book based on the Kids CAN resources.
From hiding his parents' car keys to preparing vegan dinners, Max is determined to help save the planet through positive direct action! But with hilarious and often disastrous results can Max's enthusiasm pay off in the end?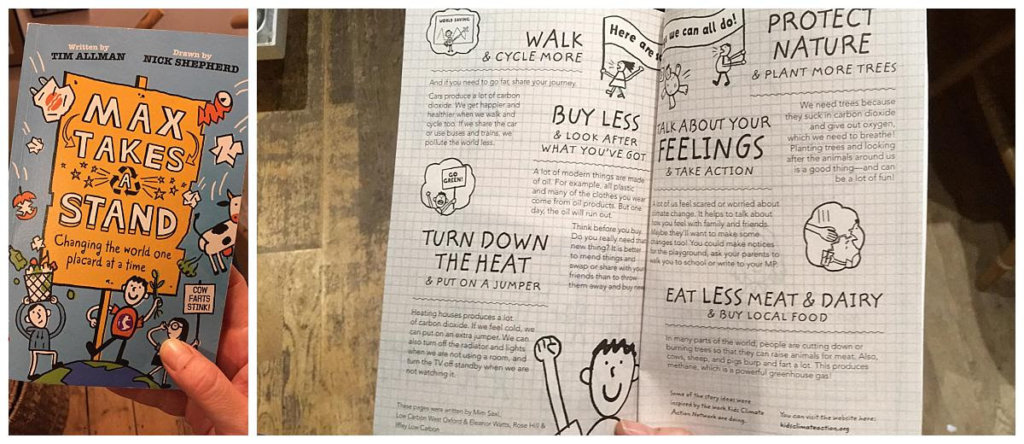 Could your community save money on energy and cut carbon emissions?
If you have any questions about saving energy or developing your own community-owned renewable energy project, we're here to help via our Helpdesk.
Find out more about our Low Carbon Hub community groups.
News story

Our Community Energy Fund has now re-opened for new investment. With your help we can make an energy system that works for all of us, and for the planet, a reality. Find out more below, or invest in the Community Energy Fund now. Deadline: 10 June 2020Target raise: £1.5 million Minimum investment: £250Maximum investment: £100,000Interest…