Oxford City Council provides nearly £3.4m of funding to support Ray Valley Solar Park
We're delighted to announce that Oxford City Council has provided funding of nearly £3.4m towards the development of our first ever ground mount solar park at Ray Valley Solar, near Bicester.
Last week, at its Cabinet meeting, the Oxford City Council agreed to commit funding over a lifetime of 22.5 years to support the development of the UK's largest community-owned solar park, generating enough clean energy every year to power the equivalent of 6,000 homes.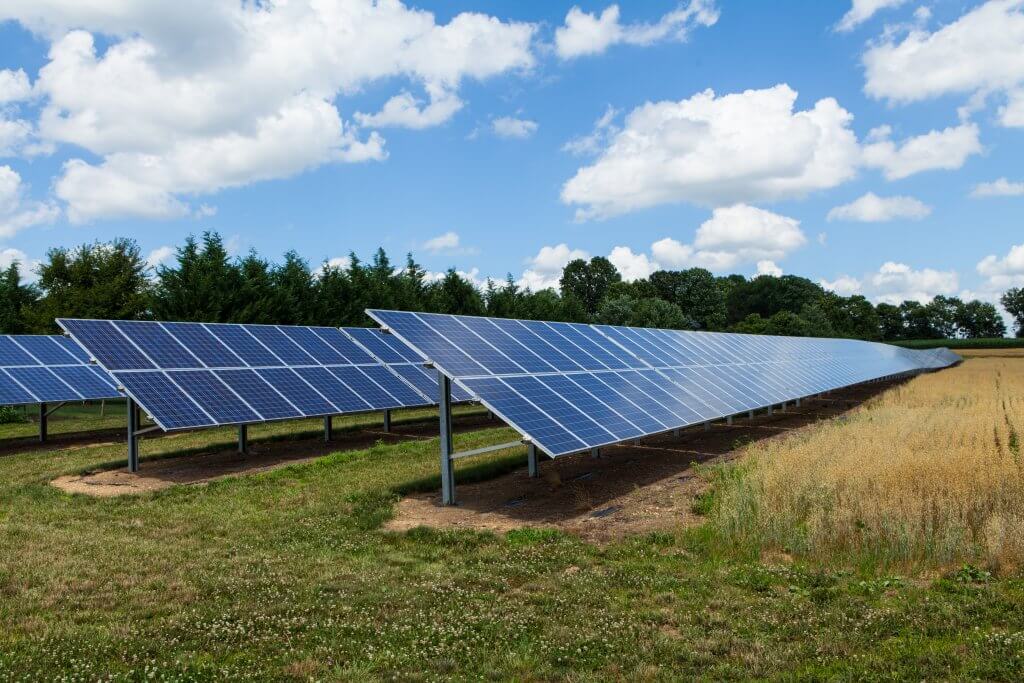 The Council and Low Carbon Hub have agreed to a low interest loan that will provide the Low Carbon Hub with up to £3,385,200 towards the development of Ray Valley Solar.
The loan terms to Low Carbon Hub mean ultimately more money will go towards community benefit from the project and less towards paying off loan debt.
The investment comes from the £10.9m of Government funding secured by the Council earlier this year as part of the Public Sector Decarbonisation Scheme. The Government funding aims to deliver average annual reductions in CO2e/y equivalent to around 30% of the Council's existing emission levels.
A key part of this work programme is the investment in Ray Valley Solar, which unlocks the carbon savings required for the funding criteria, whilst also providing benefits to the community and a financial investment for the council.
Supporting a Zero Carbon Council
Earlier this year, the City Council set out a vision to reach zero carbon across its own operations by 2030 or earlier. The council's main focus of activity to achieve this will be to effect a rapid switch to decarbonising its power for heating systems across its buildings and its fleet vehicles.
In order to achieve this, the Council is aiming to achieve an average annual (absolute) emission cut of 10% (approximately 530tCO2e) every year until 2030 – doubling its current business as usual rate of reduction of a 5% year on year reduction target.
The investment in Ray Valley Solar will help the Council to meet its ambitions through the transfer of high quality, traceable renewable energy guarantee of origin (REGO) certificates.
The energy generated by the Ray Valley Solar city project to Oxford City Council which will offset up to 1000 tonnes of CO2 emissions annually.
This funding is the final piece of the puzzle in funding our first ever ground mount solar park and we're really pleased to once more be working with Oxford City Council on a project to help cut our county's carbon emissions. We desperately need more renewable energy generation if we are to meet the UK's zero carbon emission targets and we're so excited to be making strides towards this goal in Oxfordshire

Barbara hammond, ceo, low carbonhub
The City Council has a decade-long relationship to Low Carbon Hub and we're thrilled to help fund their 48threnewable energy project. This Council has chosen to invest in Low Carbon Hub so much for so long because we believe in community-owned clean energy. Other councils have set up a municipal energy company, but we will continue to support clean energy because we want to keep energy spend locally, reduce our carbon footprint, and generate millions in community benefit through people-powered energy."

Councillor Tom Hayes/Cabinet Member for Green Transport and Zero Carbon Oxford
Along with this loan, Ray Valley has been supported by over £4.5 million of investment into the Community Energy Fund and a loan from Triodos Bank.
Work has begun on site and you can follow developments here.
Ray Valley Solar will…
Be the largest community-owned solar park in the UK
Generate 18 GWh of clean green electricity every year, enough to power over 6,000 homes
Keep £2.6 million worth of energy spend in the local economy each year
Provide over £10 million community benefit funding over the project lifetime
Sit at the heart of the Project LEO energy trials; a project seeking to accelerate the transition to net zero energy system.