Low Carbon Hub recognised as Most Environmentally Sustainable Business by OxLEP
Low Carbon Hub, has been honoured with the award for "Most Environmentally Sustainable Business" by the Oxfordshire Local Enterprise Partnership (OxLEP).
Last week, we had the pleasure of attending the OxLEP Business Celebration evening at the stunning Natural History Museum. This event recognizes the remarkable achievements and contributions of small and medium-sized businesses in Oxfordshire. We were thrilled to be part of this remarkable gathering and even more delighted to have received the award for Most Environmentally Sustainable Business. We firmly believe that businesses have a responsibility to lead the way in environmental stewardship, and this award serves as a testament to our dedication and efforts in this regard.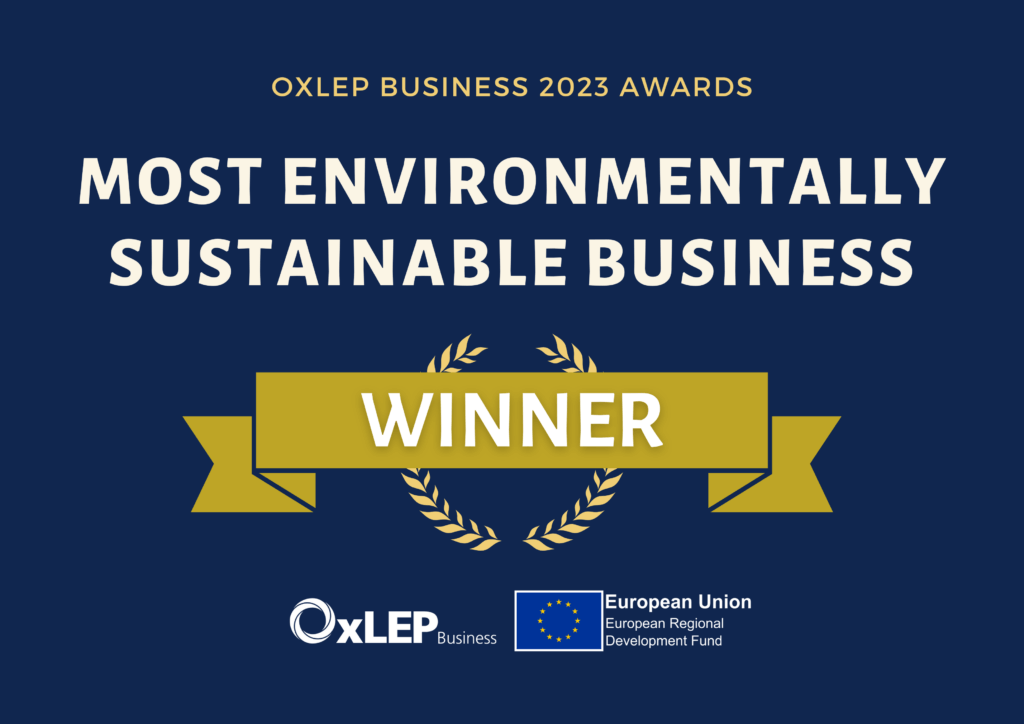 We remain committed to our mission of accelerating the transition to a low-carbon economy, and taking action for a cleaner, more sustainable future.
"We are thrilled and deeply honoured to receive the 'Most Environmentally Sustainable Business' award from OxLEP," said Barbara Hammond, CEO of Low Carbon Hub. "Environmental sustainability is a core part of our business model and this recognition is a testament to the dedication and hard work of our team, partners, and community members. We believe that by investing in locally-owned, renewable energy we can make a tangible difference in mitigating climate change and empower local communities."
Supporting Oxfordshire's SMEs
Over the past five years, OxLEP has played a pivotal role in supporting the growth and success of small and medium-sized businesses across Oxfordshire. By fostering an environment that nurtures innovation and entrepreneurship, OxLEP has transformed Oxfordshire into a thriving hub for businesses, attracting talent and investment alike.