Invest to change the energy system for the better
Previously, we explored why investing your money in a positive way is a great action to take if you want to do something about climate change. But with so many elements making up climate change (food production, fossil fuel extraction, biodiversity loss, media and communication etc), how do you decide where to make an investment?
In this post we'll be exploring why you should invest in a future energy system centred around renewable sources – which is exactly what you can do by investing in our Community Energy Fund (deadline: 10 June 2020).
The renewable sector is growing
2019 was a record-breaking year for the UK's renewable energy sector, with the production of energy from renewable sources outpacing that from fossil fuels on 137 days, and production up 9% compared to 2018 [1].
The renewable energy sector is growing.
But, if we're to hit the targets set by the UK government, there's still a long way to go. Britain set a legally binding target to reduce carbon emissions to net zero by 2050 – meaning that we must only emit as much carbon as we can capture and store, to prevent it entering the atmosphere [2].
To do this, we're going to need to replace a lot more of the fossil fuels which still make up a large proportion of our energy mix. Renewable energy technology is getting better and better, and cheaper and cheaper, so there's plenty of potential to get there. But we need to invest in the sector, and in the organisations who are looking into how we can make alternative power sources a viable way to meet our energy demands.
[1] Statistics from Carbon Brief report: https://www.carbonbrief.org/analysis-uk-renewables-generate-more-electricity-than-fossil-fuels-for-first-time
[2] https://www.gov.uk/government/news/uk-becomes-first-major-economy-to-pass-net-zero-emissions-law
Why Community Energy?
At the Low Carbon Hub we think that this renewable energy future should also be developed for the benefit of local economies and communities. To us, community energy needs to be a fundamental part of the national energy transition. This means creating projects owned or controlled by communities, which aim to reduce energy demand or to supply renewable energy to power local buildings.
Our ambition is for the whole of Oxfordshire to be powered by an interconnected series of smart micro-grids centred around multiple small scale, community controlled renewable energy schemes.

As well as giving the local community more control over their energy use and ensuring that production can be matched to usage in the area, this community energy approach also has huge benefits for the local economy. As it stands, most of the money associated with energy use (£1.5 billion a year in Oxfordshire) goes out of the local economy into the big energy companies. Decentralised community energy allows more of this money to stay within the local economy, boosting the low carbon sector and providing more jobs to local people.
To bring this vision to life, though, we need investment to give us the upfront finance to allow us to grow our portfolio of community-owned renewable installations.
You can read more about what community energy means to us, and our vision for the future in our Community Energy Manifesto.
Sandford Hydro case study: how investment can support renewable energy generation
Sandford Hydro is the largest community-owned hydroelectric power station on the River Thames. It uses the power of the river to generate clean electricity, with zero carbon emissions. The water flows through three screws, and its weight and flow causes them to turn. A generator is connected to the screws which turns this rotational energy into usable electricity.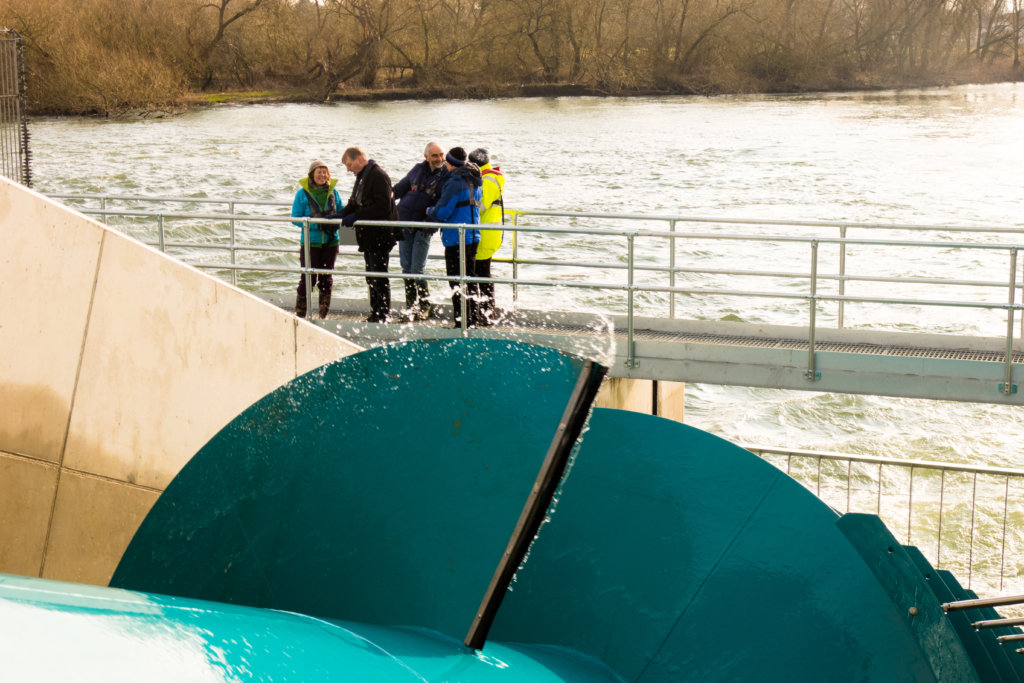 Sandford Hydro began as a community project by local residents in Kennington and Sandford, who had long had the idea of harnessing the power of the River Thames at Sandford Lock to generate clean electricity. In 2016 they approached us for support, and we teamed up with them to see their vision through to reality – taking on the management and development of the Hydro.
The construction of the Hydro, of course, came with financial costs. In order to fund the construction, we opened a community Share Offer, asking local people to invest their money to finance Sandford Hydro. In the first round of the Share Offer in July 2016, we raised £822,000. We then re-opened the Offer in 2017, raising a further £652,000 by June 2017 – bringing total investment raised to £1.4 million, meaning that we could complete construction. ­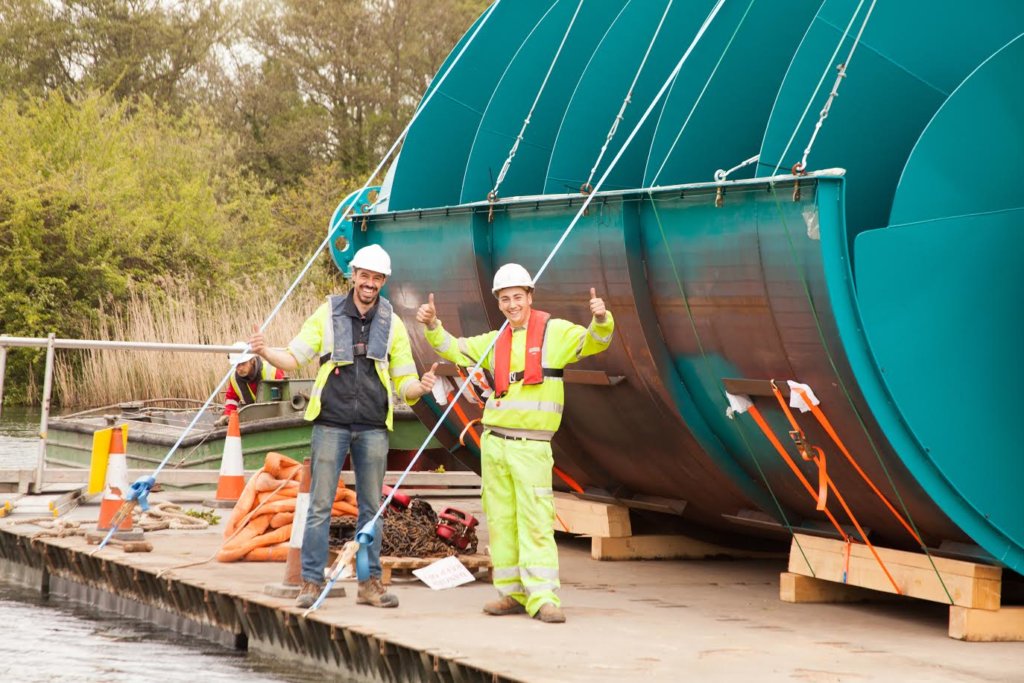 As well as ensuring that the project could go ahead, these investors also gain financially from their investment. The electricity we generate through Sandford Hydro is sold and exported to the National Grid for use. Money gained from the sale gives a financial return to people who invested in the development of the Sandford Hydro. Any left-over profits go towards funding further community energy initiatives through our community benefit programme.
Put your money to work tackling climate change, and invest in a better future today with the Low Carbon Hub's Community Energy Fund.
Read next…
News story

We're all trying to do our bit to tackle the climate crisis, with our time, our choices, and our money. When it comes to how we use our money, we commonly think of how our spending influences climate change, taking actions such as swapping to a renewable energy provider, choosing sustainably sourced fish, or opting…