From Classroom to Community Energy: Cherwell Students Explore the World of Climate Communications

Last week Low Carbon Hub attended Cherwell School's World of Work Day to promote the importance of community energy, share our vision of a low-carbon future with students and challenge them to create a marketing campaign that considered the motivations of different members of society. 
The fight against climate change is one of the biggest challenges facing our planet today and we believe that community energy can and should be a big part of the solution. Education and awareness are critical components of this aim, and that's why we were thrilled to be invited to Cherwell School's 'Sustainability and Green Futures' World of Work Day.
The aim of this session was to introduce students to aspirational future careers and to make visible routes that may normally be less obvious as applications of their interests and skills. The students worked together on a work-style placement task, applying their skills and knowledge to this new context.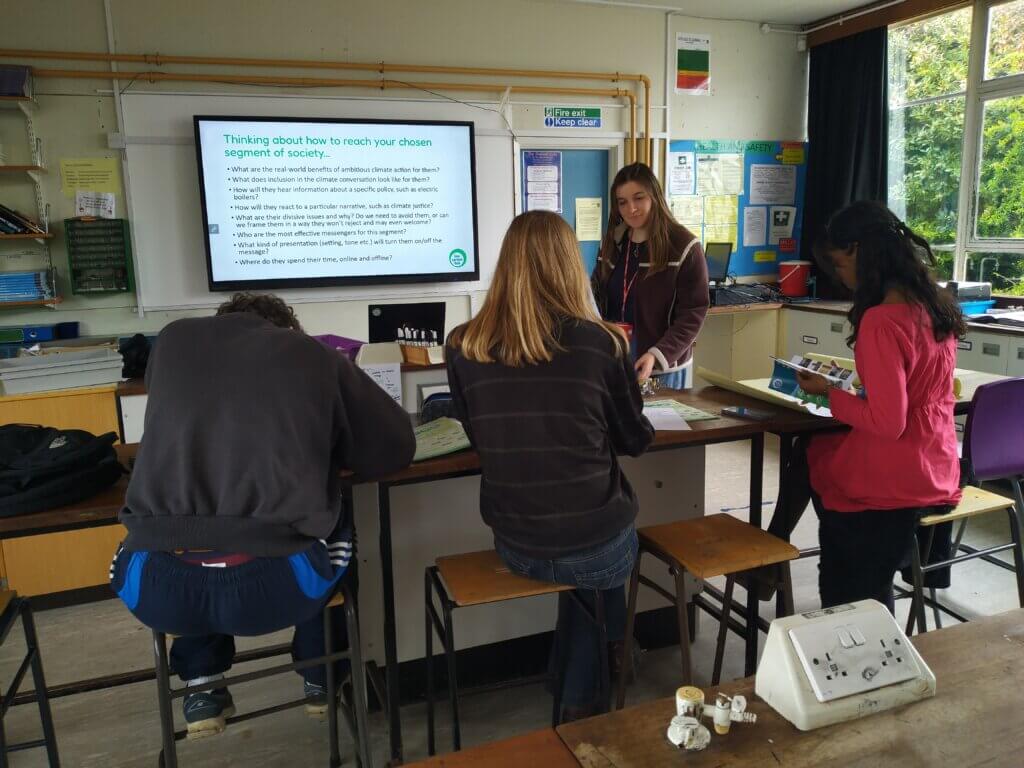 The task
The Year 12 students were challenged to create a marketing campaign that would effectively communicate the benefits of community energy and the urgency of taking action on climate change, while considering the different motivations of society's various segments. 
As we delved into the nuances of effective communication strategies, we talked about the importance of finding common ground to build interest and reduce polarisation. We explored ways to connect with different segments of society and communicate in a way that resonates with people's beliefs and priorities.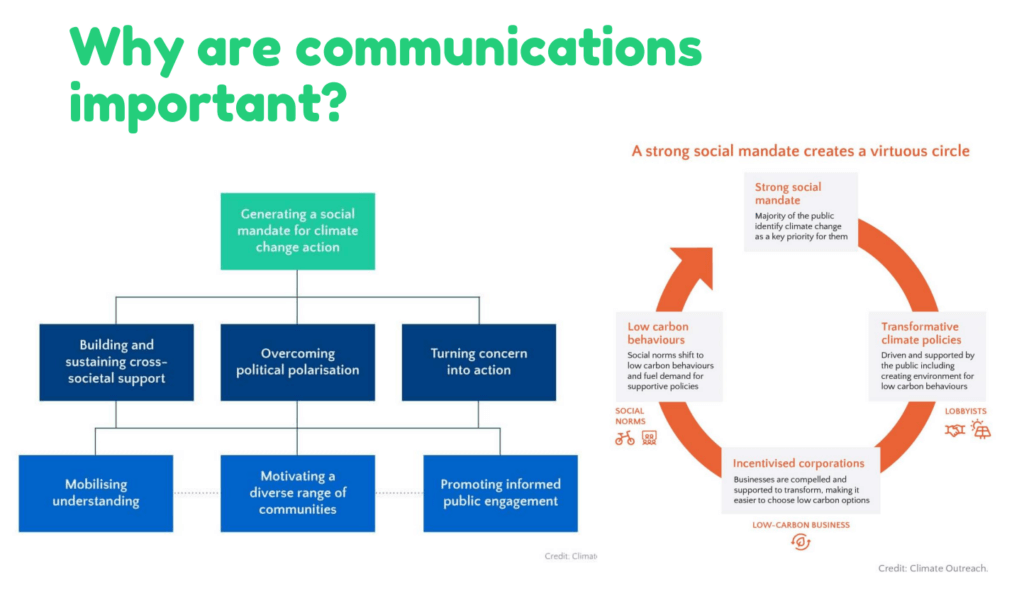 We also touched on creating a social mandate for climate change action and the importance of finding unifying priorities when promoting the benefits of community energy projects, using Britain Talks Climate's resources on the seven segments of society to shape the session, engage key target audiences for climate and reduce polarisation.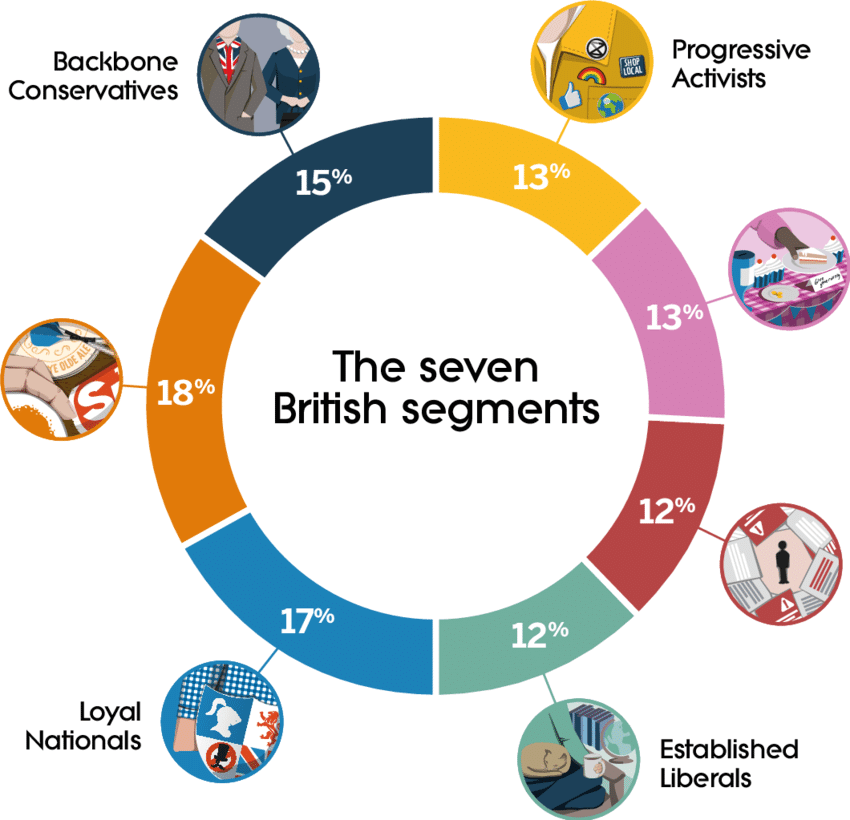 The students' response was inspiring, with their enthusiasm and passion for the environment shining through in their thoughtful questions and innovative ideas for a more sustainable future. It was heartening to see the next generation of change-makers taking an active interest in the critical issue of climate.
We encourage anyone interested in learning more about the 'Sustainability and Green Futures' World of Work Day to visit their website.