Community Group of the Month: Sustainable Wantage
We are delighted to announce that Sustainable Wantage is our first Community Group of the Month for May 2021.
They are a vibrant group with a creative and inclusive approach to community activity and have been quick to respond positively to the changing situation brought about by Covid-19 restrictions. Their initiatives have not only saved tonnes of waste but made life better for many people in their community.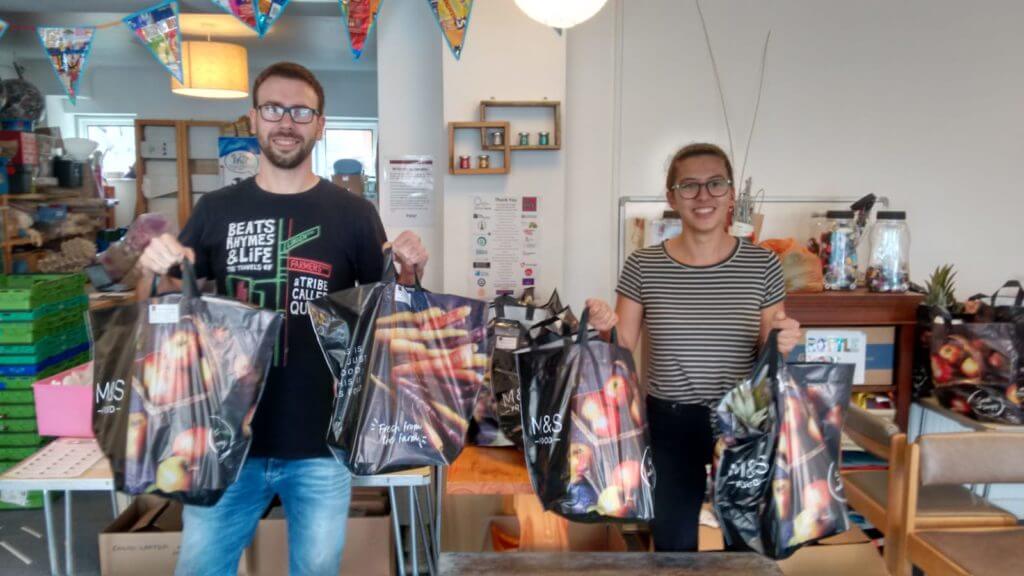 Sustainable Wantage
Sustainable Wantage is a not for profit community action group with a membership of just over 100 local people. They have been operating from The Mix, a community space on Mill Street since December 2013, running Repair Cafes, workshops, training courses and a meeting space as well as a resource bank, refill station and more recently the Community Fridge. Sustainable Wantage also runs the Wild Wantage project, manages a local woodland, a wildflower meadow, some community garden spaces and are part of a Market Garden partnership with Style Acre and Oxfordshire County Council based at the Charlton Community Support Service. The Market Garden provides opportunities to learn gardening skills, socialise in a safe space and share the fresh fruit and vegetables grown on site.
Community Fridge
In March 2020, with restrictions due to Covid-19, all public activities were cancelled and The Mix Community Fridge, where surplus food is collected and then offered free of charge to the local community, became a primary focus of the group's activities.
They set up deliveries of food from The Mix Community Fridge with a dedicated team of over 38 volunteers, delivering over 5000 bags of food in all weathers to people self isolating or facing financial hardship. They purchased an electric bike which was used for many of the community fridge food deliveries.
From March 2020 to March 2021 the Community Fridge has:
made 5,465 deliveries of food bags
while a further 7,423 bags have been collected from The Mix in the past 9 months
saving and redistributing over 46 tonnes of food that would otherwise have been wasted
Repair Cafes
Sustainable Wantage are known for their legendary repair cafes and during lockdown they continued once a month online. The volunteer fixers were able to give a digital diagnosis of the problem and offer virtual advice on how to fix it or arrange to have items collected, repaired and delivered safely.
Laptop Rescue & Repairs
During Covid 19 restrictions the Repair Cafe fixers repaired and recycled 429 second hand laptops donated by the public. They were then distributed to school children and students learning from home, saving 1.1 tonnes of electronic parts from entering the waste system.
Who What Where of Re-use and Repair
They've also prepared a Map of local businesses that offer repair services or re-use things. It's called "The Who, What, Where of Re-use and Repair" and will be launching soon.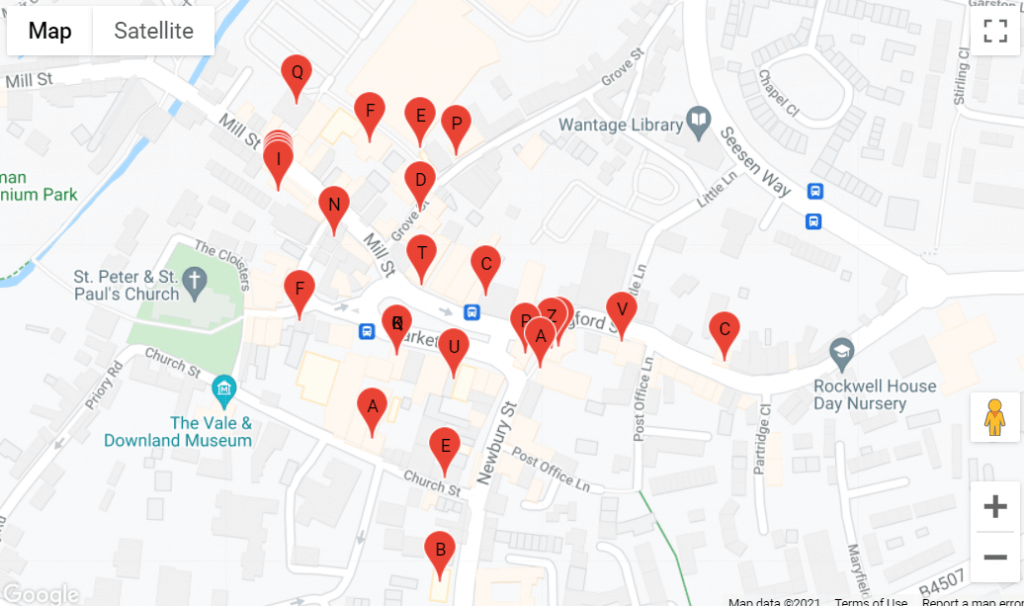 Wild Wantage Project
Wild Wantage is a new project in partnership with Wantage Town Council, with the aim of transforming green spaces, promoting biodiversity of local species and encouraging the whole community to get involved.
High Sheriff's Award
A huge Congratulations to Sustainable Wantage for recently winning an award from the High Sheriff of Oxfordshire in recognition of their outstanding contribution to the community.