Community Group of the Month: One Planet Clanfield
We are delighted that One Planet Clanfield is our community group of the month for October 2022. Clanfield is a beautiful village in West Oxfordshire with around 800 residents, a thriving primary school, a café/bakery, a popular pub, and a hotel.
One Planet Clanfield was set up in 2020 by an enthusiastic group of volunteers who were tired of feeling helpless about the state of the environment. Against the background of the first lockdown during the pandemic, they decided to take action to provide a forum for the local community to learn about living sustainably within the natural limits of the planet.
They are a great example of how a newly formed group can have an immediate impact on their community by motivating and bringing people together to take action locally that will reduce the effects of climate change.
The group were inspired by the One Planet Living Framework, developed by Bioregional to provide a sustainable way of living for communities, based on the principles of social, environmental and economic sustainability.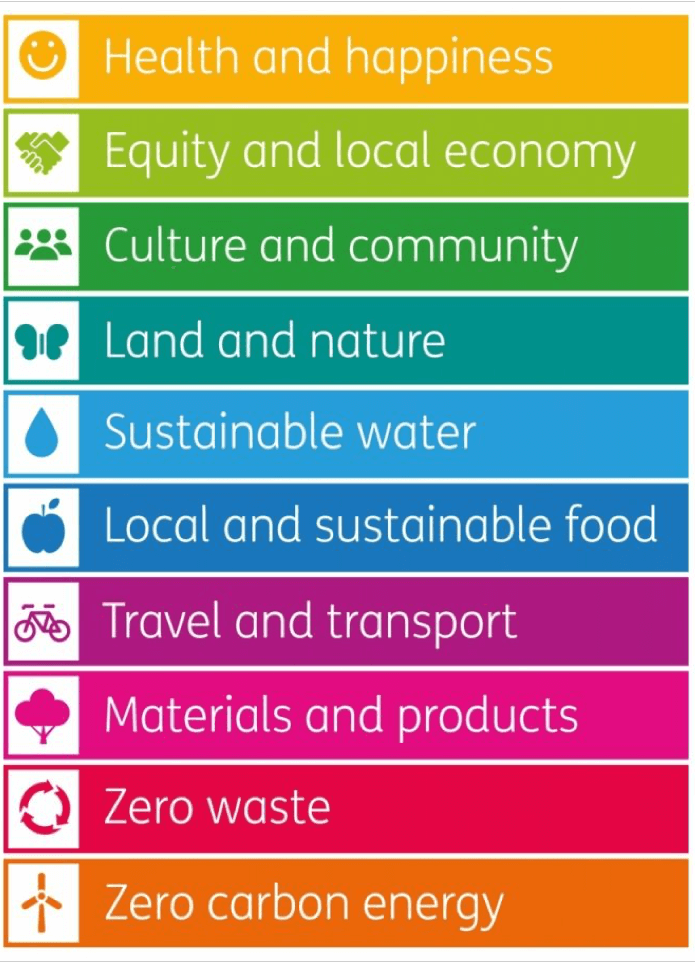 From Sustainability Saturdays to a thriving community allotment and Repair Café, the group have already made some great progress.
Community Allotment
One Planet Clanfield set to work establishing a Community Allotment, with support from CAG Network, and they now hold regular talks and composting sessions that involve the whole community. They also received a grant from a local charity shop for shed and gardening tools. The Community Allotment has been so successful that a set of 'Sharing Shelves' have been created, where surplus seasonal produce is placed for anyone to share and use. All items on the shelves are free.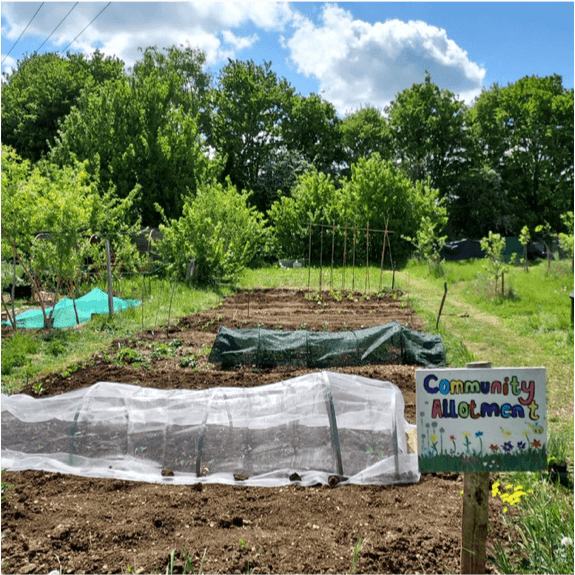 Repair Café
The Repair Café was created with the help of grant funding from CAG Network and it is now fully self-funding and sustainable. Four Repair Cafes have now taken place and have gone from strength to strength, with 195 items successfully repaired, ranging from a gramophone, bread maker and waffle maker to clothes and jewellery repairs. They continue to be popular events led by a group of experienced volunteer repairers.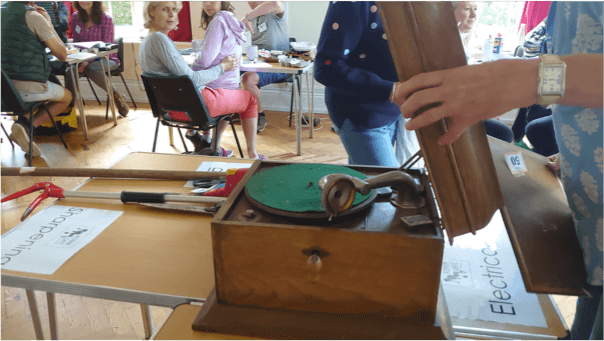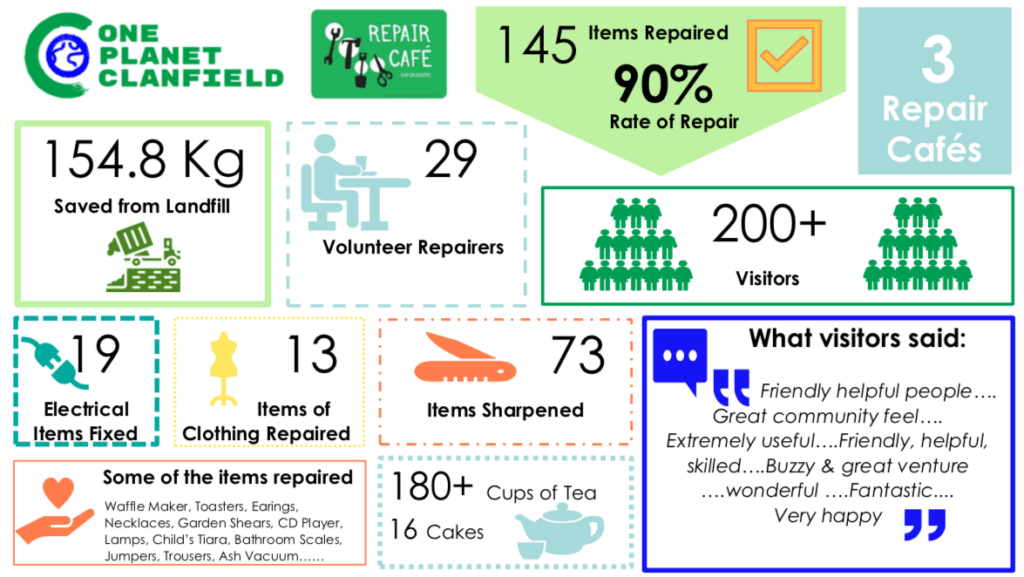 Sustainability Saturdays
The regular Sustainability Saturday events bring all the activities that people can be involved in together in one place, from Freecycling, produce and seed swaps to the Repair Café, and apple pressing. The most recent event made an exciting contribution to Great Big Green Week 2022 and attracted families, young people, and the wider community.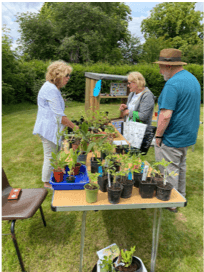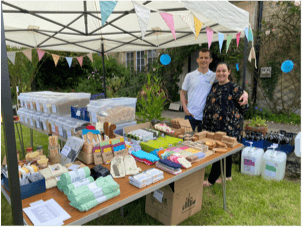 Speakers
One of the essential aims of One Planet Clanfield is to raise awareness of different aspects of sustainability by sharing knowledge with each other. They invite experts to speak at their monthly meetings on different subjects, which have so far ranged from the UK energy market to the importance of bees, and off-grid living.
Future Plans
Community Orchard
The group are keen to establish a community orchard as a resource for the village to use and share. They are currently looking for a piece of land within the village that is accessible to the public and between 0.5 and 2 acres.
Renewable Energy
One Planet Clanfield are interested in developing a renewable energy project and have explored possible sites for a small ground mount solar installation.
They hope to work in partnership with the local primary school to share knowledge of positive action on climate change with the staff and children.