One Planet Clanfield was set up in 2020 by an enthusiastic group of volunteers who were tired of feeling helpless about the state of the environment. Against the background of the first lockdown during the pandemic, they decided to take action to provide a forum for the local community to learn about living sustainably within the natural limits of the planet.
The group were inspired by the One Planet Living Framework, developed by Bioregional to provide a sustainable way of living for communities, based on the principles of social, environmental and economic sustainability.
From Sustainability Saturdays to a thriving community allotment and Repair Café, the group have already made some great progress.  
Community Allotment 
One Planet Clanfield have already established a Community Allotment, with support from CAG Network, and they now hold regular talks and composting sessions that involve the whole community.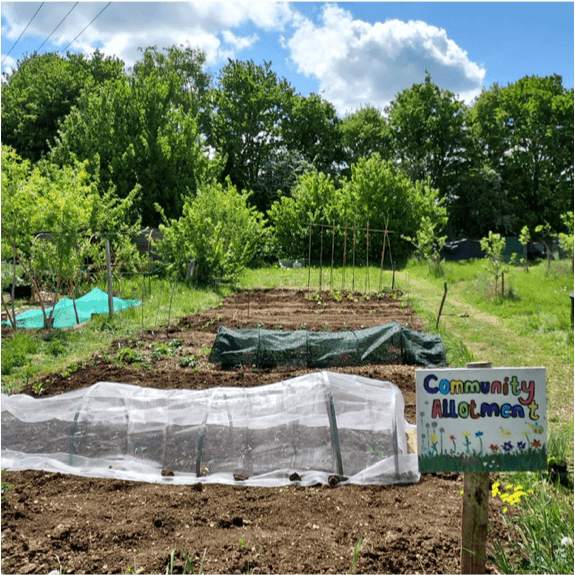 Repair Café 
They created a popular Repair Café with the help of grant funding from CAG Network and it is now fully self-funding and sustainable.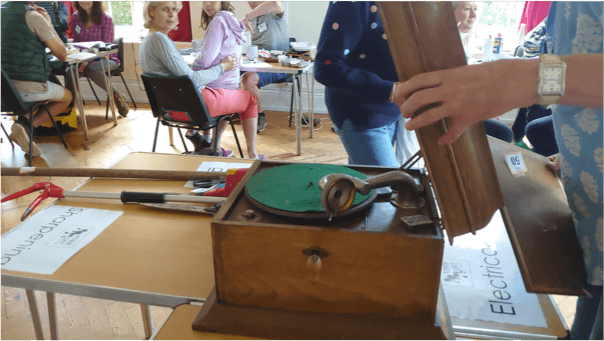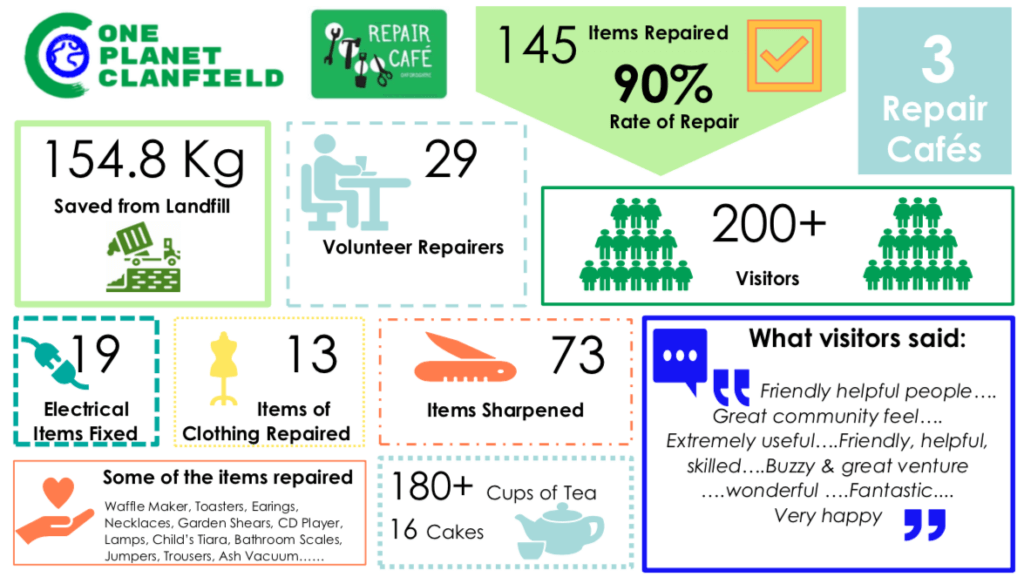 Sustainable Saturdays 
The regular Sustainability Saturday events bring all the activities that people can be involved in together in one place, from Freecycling, produce and seed swaps to the Repair Café and apple pressing.