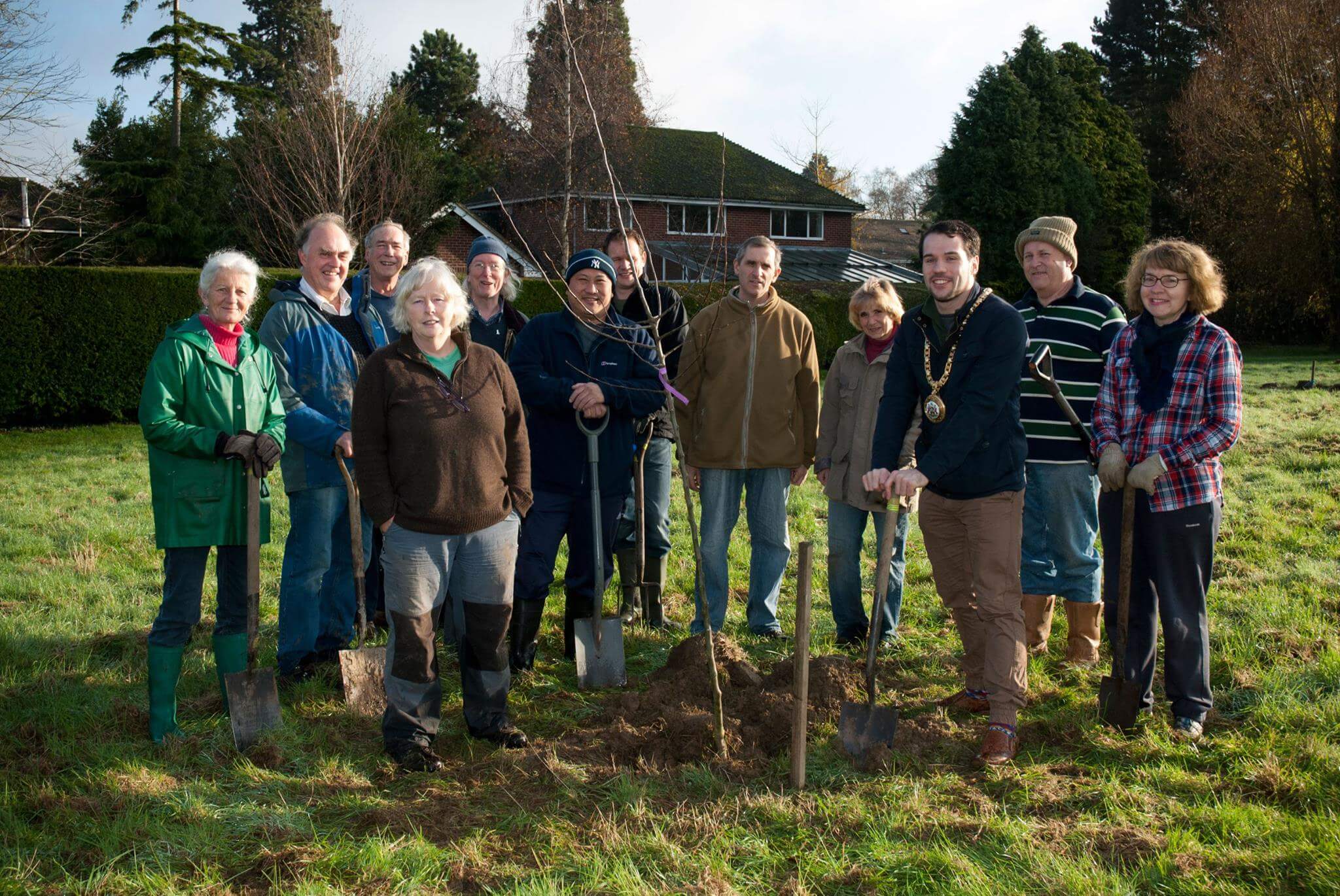 Community Group of the Month: Banbury Community Action Group (CAG)
We are delighted to announce that Banabury CAG is our Community Group of the Month for October 2021!
Despite the challenges of the pandemic Banbury CAG have continued to raise awareness of climate change and to provide solutions to the crisis in their community. They continued to meet on a monthly basis by zoom and worked hard to keep their key projects including biodiversity loss; waste and carbon reduction; sustainable transport; and food, water and energy efficiency issues.
The Bridge Street Community Garden and Browning Road Orchard sites have continued to thrive and be well-maintained by volunteers throughout the year. Future plans for the Community Garden include the possibility of a community owned solar pv installation to provide renewable energy in the shred garden space.
Great Big Green Week
The community garden at Bridge Street has gone from strength to strength over the last year and the group are particularly pleased by the diverse community engagement they achieved when members of the community came together to take part in the Community Gardening Day on 18 September to celebrate GBGW. The event attracted many local people who were introduced to the joy of growing their own food, running repair cafes and give & take events that avoid waste going to landfill.
Tila Rodriguez Past who helped to organise the event added:
"The aim of Great Big Green Week is to highlight and celebrate the environmental work being carried out by the local community, it was very moving to see so many people getting involved."
Several group members had the inspired idea to create and wear giant animal head/masks featuring endangered animal species. They joined in the activities and walked around Banbury town centre before heading to Oxford to join the "Walk for Life on Earth" march organised by Oxford Friends of the Earth. Jim Smith, Chair of Banbury CAG, wore an insect mask that represented the 50% loss of insect populations in the last 50 years.
Banbury Active Travel Supporters
The very successful Banbury Active Travel Supporters (BATS) has been launched with a mission to improve the town for those looking for alternative transport options to cars. BATS has developed excellent relations with many other organisations and groups involved with cycling, walking and clean air/healthy streets issues, including:
The current focus is on building up information about the quality of routes through the town, to feed in to the Local Cycling and Walking Infrastructure Plan (LCWIP) currently being drafted through Cherwell District Council.
Bio-diverse Banbury
'Bio-diverse Banbury', is an initiative aimed at drawing attention to the ecological emergency and the group have received grant funding for community engagement work in this area. Existing groups working on nature-related projects are being encouraged to share their learning prior to embarking on a new project involving local volunteers.
The group are planning to raise awareness of COP 26 Conference in Glasgow in November, as part of 'Oxfordshire COP 26 Alliance'.