#BetterOxford: – Healthy Streets and Active Travel Pop Up Experience
The Coalition for Healthy Streets and Active Travel (CoHSAT) is a group of voluntary and campaigning organisations working across Oxfordshire to create attractive, accessible and people-friendly streets. They are working to promote efficient, active, low carbon and sustainable travel, which will reduce traffic, air pollution and noise, and enable healthy and thriving communities. The group have been supported from 2019-2021 through funding from our Low Carbon Hub community grants programme.
As part of their work, in Summer 2020 CoHSAT were part of a group of organisations to set up a pop-up shop in Ship Street, Oxford, in which the public were invited to imagine just how different the streets could be without congested traffic.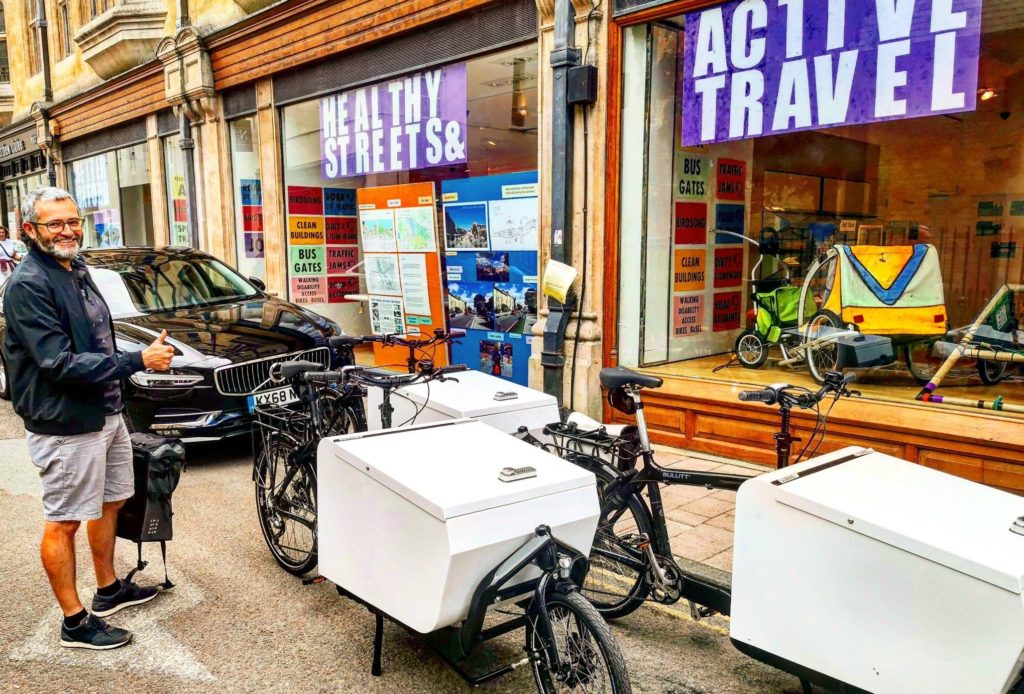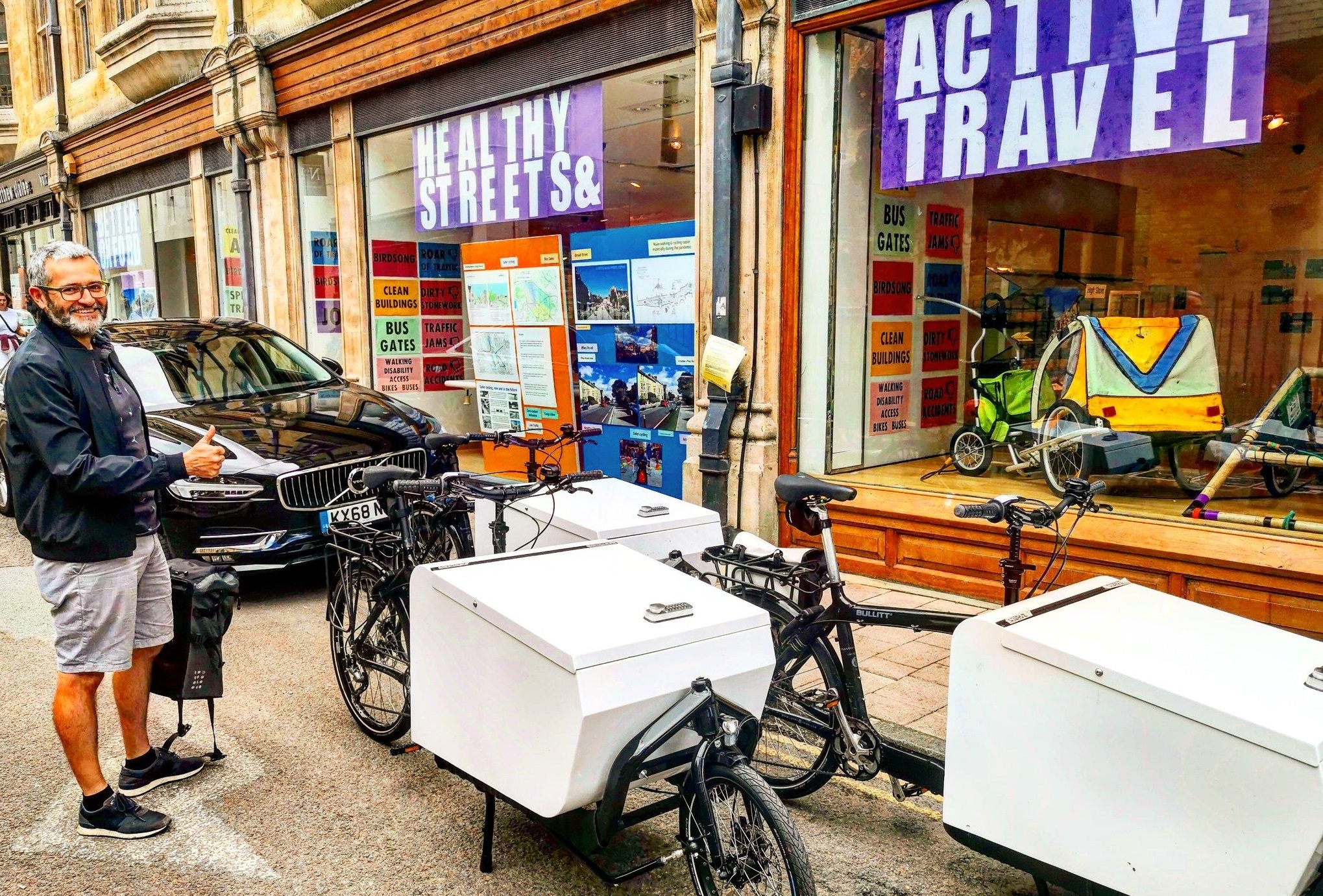 CoHSAT worked on the event alongside: Build Back Better Oxford, Low Carbon Oxford North, Cyclox, and Rose Hill & Iffley Low Carbon. The timing was chosen to enable the public to contribute to Oxfordshire County Council's thoughts ahead of them applying for the Emergency Active Travel Fund by 7 August 2020.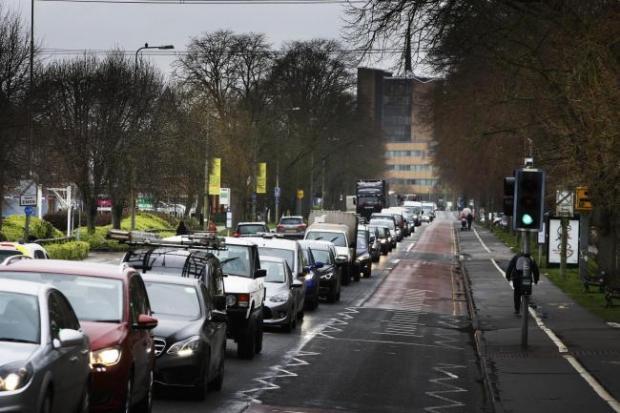 More than 350 visitors attended during the week-long event which saw the shop redesigned as a vibrant gallery of ideas by using large vision boards that helped to visualise the streets with less traffic, creating calmer environments, cleaner air and spaces where the community could come together.
There were a range of ideas displayed, including the installation of car free areas and cycle lanes in Broad Street, Jericho, Iffley Road, Cowley Road and Headington. There were lots of positive and some negative comments, along with fantastic new ideas but what the event brilliantly provided was an immediate way of seeing the whole conversation about improving transport options and well-being in the streets of Oxford.
Members of the organising group were on hand to discuss the proposals and the public were invited to contribute suggestions and comments by adding them to post it notes and sticking them to the images, creating a lively visual dialogue.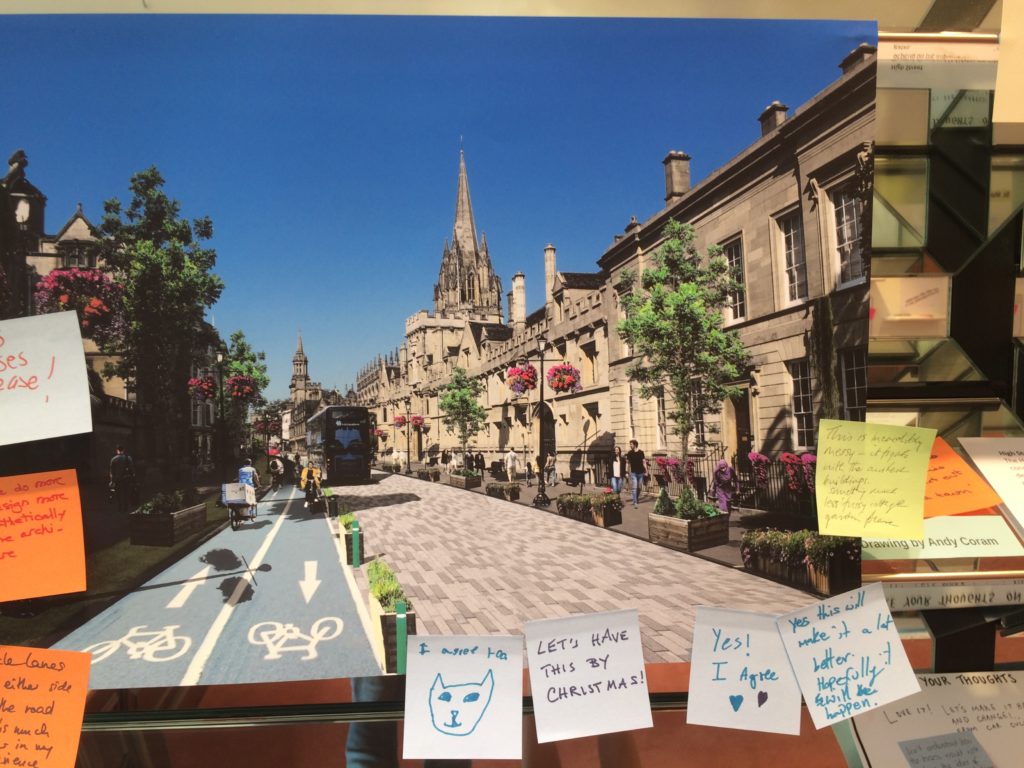 The groups worked intensively together to stage the event and the range of opinions and support has resulted in progressing the debate in more clearly defined areas. Several other groups are interested in presenting the pop-up experience in their communities.
If you would like to host a similar event in your area please contact Brenda Boardman by email to brenda.boardman@ouce.ox.ac.uk or by phone on 07813 190340.
Read next…
News story

Communities in lockdown: how Oxfordshire's low carbon community groups have been adapting to lockdown and continuing their carbon-cutting activities From the very start of lockdown restrictions in the UK we've been impressed and inspired by our Low Carbon Hub CIC Community Groups, who have been adapting to the situation in a myriad of ways and…