Become a Community Energy Champion
The Low Carbon Hub Community Energy Champions Guide
Councils across the country, including Oxford City Council, have now that we're in a state of climate emergency. It's time to act.
We all have our part to play when it comes to mitigating the effects of climate change. Here at the Low Carbon Hub we're primarily focused on community energy – local, community-owned projects to power down (reduce energy demand and increase efficiency) and power up (increasing renewable energy generation).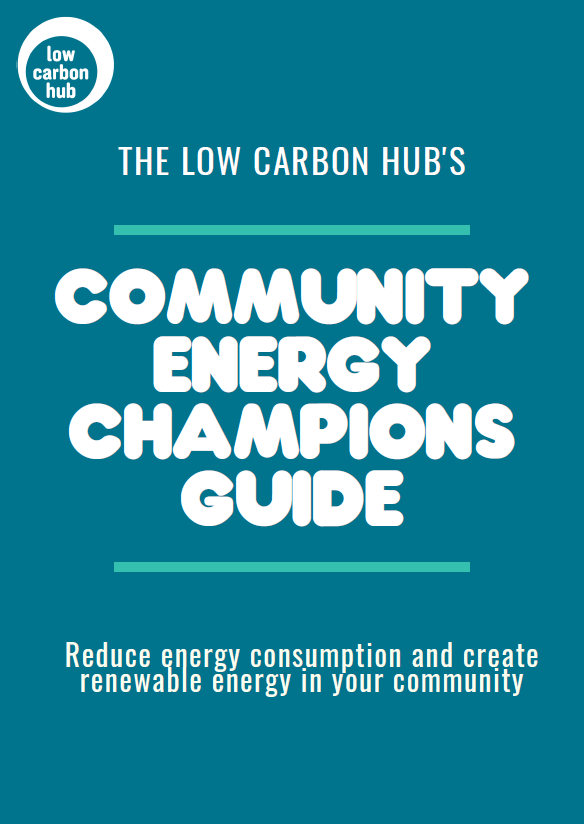 We get lots of questions about how people can get involved in our work, and supporting the growth of community energy in Oxfordshire. It's a great question – with your local knowledge and connections, you're in the best place to be a catalyst for change within your local community. And we can help to amplify your work, with practical support, grant funding, and programmes to get involved with.
So, we've put together a Community Energy Champions Guide to answer your questions. The Guide outlines all the ways that you can get involved in your community to change Oxfordshire's energy system for the better, from individual actions you can take yourself, to how to get involved as a business or school, to working with a community group in your area.
How else can I get involved in tackling the climate emergency?
There are lots of other groups and organisations around Oxfordshire working in the sustainability space. We recommend taking a look at CAG Oxfordshire for more information.
Read next…
News story

In January 2019 the Oxford City Council officially declared a climate emergency in Oxford. In April they announced that Oxford would hold the UK's first citizens assembly, to discuss how we should address the climate crisis within Oxford. This citizens assembly was held over two weekends at the Said Business School, the first in September 2019…