Target extended to £2.5 million
We're delighted to announce that we met our £1.5 million of new investment into the Community Energy Fund in record time in just nine weeks.
Thank you to everyone who has invested in the Community Energy Fund so far and has shown their support for community energy and putting their money to work tackling climate change.
Due to this unprecedented level of early support, we are extending our target raise to £2.5 million by 31 March 2021, so there is still chance for you to invest if you haven't yet.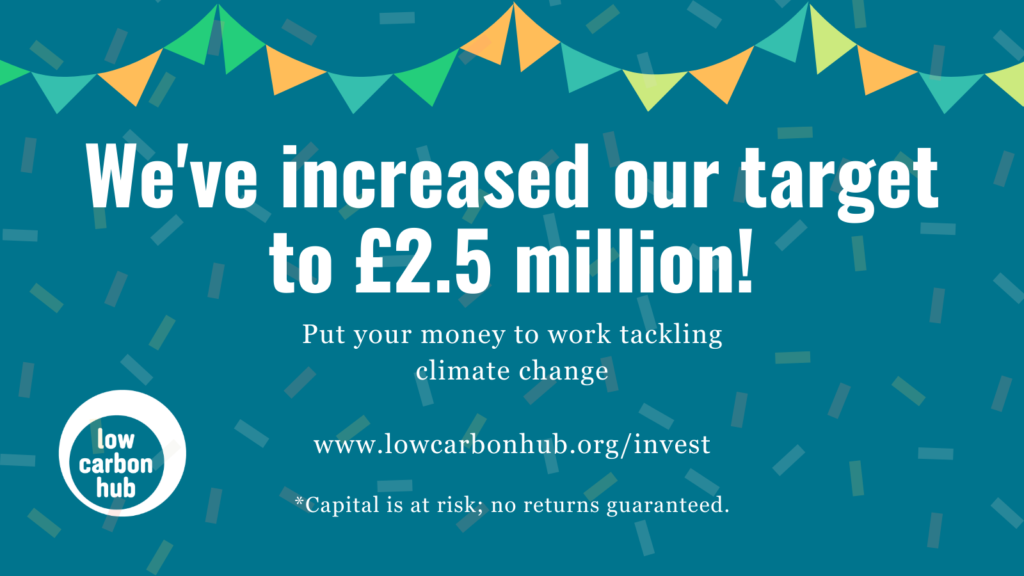 As laid out in our share offer document, we set a £3 million investment target for 2021.  This investment is needed so we can grow our portfolio of renewable energy generation, and in particular to support the development of the Ray Valley Solar project. This 19 MW solar park, situated near Bicester, will be the largest community owned energy project in the UK.
Extending the target for this first phase of our share raise will mean that we can be less reliant on short term loans during the construction phase of Ray Valley Solar, saving costs on project financing, and ultimately increasing the amount of community benefit funding we hope the project to generate.
A huge thank you to everyone who has supported us and helped make this possible.
Invest today
There's still time to invest. Help us reach our target of £2.5 million by 31 March 2021. Find out more about the Community Energy Fund and head to the Ethex site if you're ready to invest.