Save, Shift, Share –three strategies for a more secure energy future
At the launch of the latest Climate Report of the International Panel on Climate Change (IPCC) , the UN Secretary General Antonio Guterres said "Now it's time to stop burning our planet and start investing in abundant renewable energy all around us."
The report is a stark reminder of the need to take urgent action to free ourselves from an insecure and expensive fossil fuelled energy system. Over the past decade the Low Carbon Hub has developed community-owned renewables to increase the overall supply of clean electricity in Oxfordshire. We believe that a future powered by renewables, as advocated for by the IPCC, is not only possible, but also desirable and beneficial. However a carbon-free energy system needs us to be smarter and more flexible about the way we use electricity, and our electricity networks.
This blog highlights three key strategies we are supporting to accelerate the transition to zero carbon energy system, namely:
Save: Championing energy efficiency – so we can do more with the electricity we have.
Shift: Establishing more flexible approaches to the way we use and store electricity – so we can balance supply and demand.
Share: Advocating for greater collaboration at the 'grid edge' (where we connect to the electricity network in our homes and businesses) to make more effective use of the capacity of our existing electricity networks – so we can plug more into our existing electricity infrastructure, without waiting for expensive and disruptive upgrades.
Save
Energy efficiency is a crucial step towards net zero. After all, the greenest – and cheapest – unit of power there is, is the one we don't use. By reducing the amount of energy needed to carry out key activities, we can meet a greater proportion of our energy needs from our existing renewable sources.
We can all help reduce energy demand, through the way we use our appliances, and choices we make to heat our homes and offices. But these actions can be helped, or hindered, by the inherent efficiency of our appliances and buildings.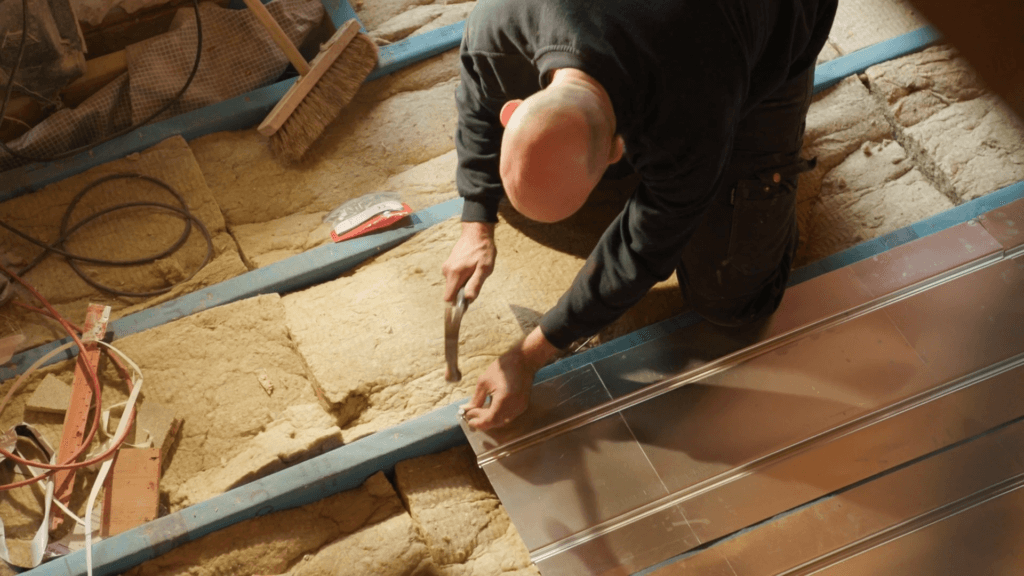 What can we do now?
Improving building energy efficiency can make significant and sustained reduction in our electricity demand. But improving the fabric of our buildings can be expensive, and needs the support of skilled suppliers and contractors to carry out the work. The unprecedented rise in energy prices we're currently experiencing is also seeing more people facing the chilling choice between heating and eating.
We urgently need government policies and frameworks that put energy efficiency at the heart of our energy strategy, with a national insulation programme and funding for energy advice to support a significant improvement in the energy efficiency of the country's housing stock.
Shift
National Grid traditionally balanced the grid by increasing generation to match demand. This worked fine when demand was well within the capacity of the network and generation was fossil fuel based. However, the need to decarbonise the grid and increase the amount of renewables in the energy mix, means we need a new approach – based on flexibility of demand and increased storage – shifting our demand to when renewable energy is most plentiful, and using storage to move energy through time, from when it's generated, to when it's needed.
At the Low Carbon Hub we've been exploring how we can get involved as part of the flexibility market trials in Project LEO (Local Energy Oxfordshire). As well as installing our first battery at Rose Hill Primary School, we've been exploring how we can use the river as a battery, storing water upstream of Sandford Hydro to maximise generation at times of peak energy need.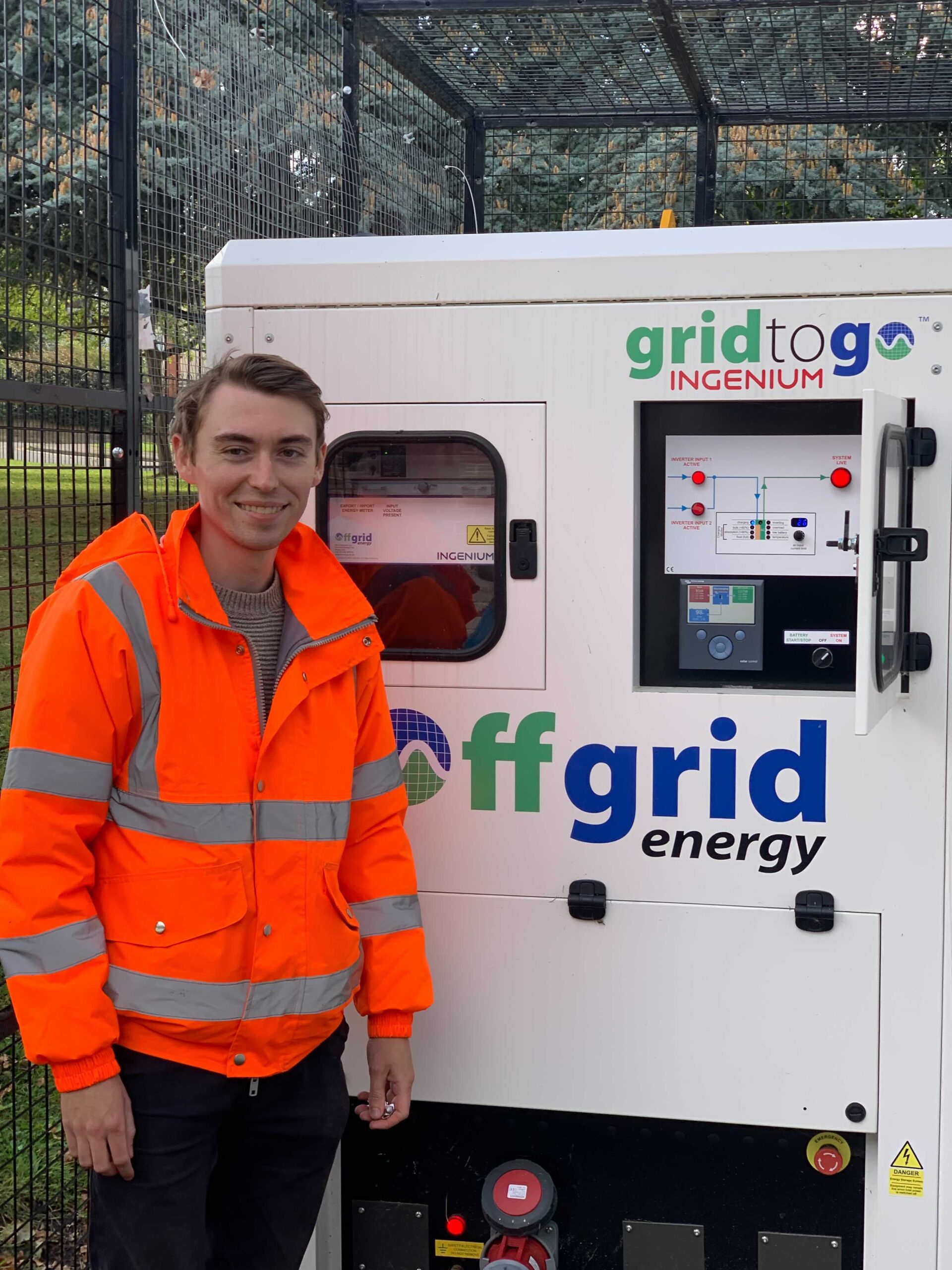 What can we do now?
Shifting our energy demand away from the tea-time peaks and making the most of times of abundant renewable generation is something everyone can do. Free services like The National Grid ESO app, the baking forecast and Equiwatt can help identify the best and worst times to use electricity.
Installing batteries in our homes can help by increasing the country's overall storage capacity, as can increased uptake of electric vehicles, which are after all batteries on wheels.
If you have electric water heating, a well-insulated water tank can act as an energy store, heating water when power is plentiful for use at your convenience.
To support this, we need a greater awareness of the fact that when we use electricity can be as important as how much we use. Initiatives such as Energytag advocates for the adoption of an hourly 'time stamping' of electricity to enable consumers to understand exactly where and when their energy is coming from and what their carbon emissions are at any given moment. Giving people the tools to make the choices that could save them money as well as cut their carbon emissions. We also need services and markets that encourage the right energy behaviours, and value the full range of benefits we can all deliver when we get more active about managing our energy demand.
Share
Our third strategy focuses not on electricity itself, but the system of wires and switches that makes up the electricity network. Our existing network has a capacity in terms of the amount of electricity it can handle at any moment in time. The drive to electrify our heating and transport will put a greater demand on the grid, and we risk outgrowing our existing energy network. We then have a choice – we can either learn to get better at how we share our existing system, or wait for expensive and disruptive upgrades.
Our electricity network is currently managed to cope with the extreme peaks in demand (think breakfast and teatime), but for much of the time it has plenty of spare capacity. By getting smarter about the way we co-ordinate the way we use our network, we can use our existing system to meet a far greater overall electricity demand.
As part of Project LEO the Low Carbon Hub is trialling a concept called the Community of MPANS – growing our knowledge about the benefits of working collectively at the grid edge.
Although the trial is still in early stages, what is already clear is that we will need to be much more active about the way we manage the grid edge – with far more granular data – if we are to be able to co-ordinate our energy use in a way that makes most efficient use, not only of available electricity, but also our energy networks.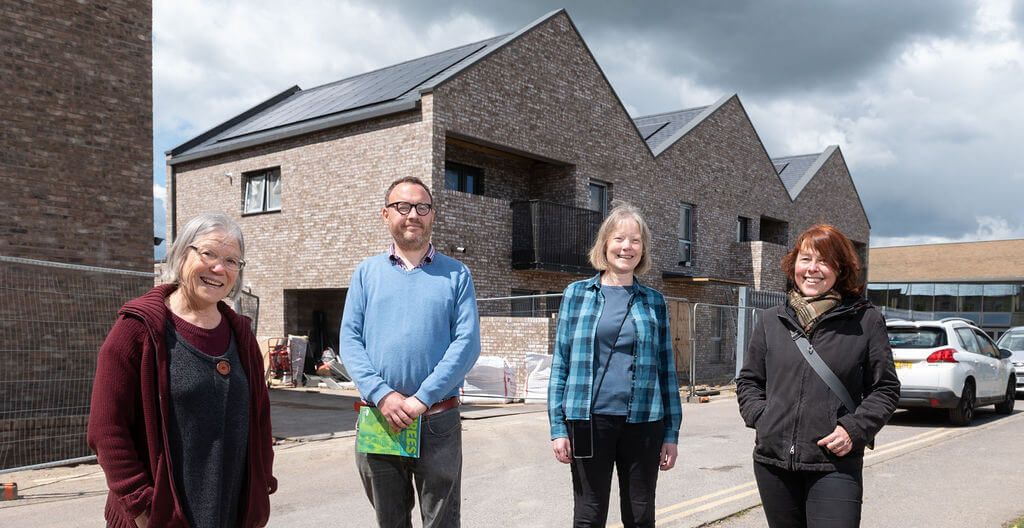 What can we do now?
Follow the progress of our trials
Install a SMET2 smart electricity meter to help improve real time visibility of energy use in your part of the electricity grid
To be able to really harness the benefits of a more flexible, and actively managed grid, we need significant changes in the way our energy system and markets are managed and regulated. We also need to be mindful of those who may be unable, or unwilling to participate and to ensure that that as we shift to a smarter energy system the benefits – and costs – are fairly distributed and no one is left behind.
Our reliance on fossil fuels fans the flames of climate change whilst plunging the most vulnerable in society into fuel poverty and leaves us at the mercy of despotic leaders. The case for accelerating the transition to a fossil fuel energy system has never been more compelling.