The Rug Shed received an OxFutures energy assessment and grant to install LED lighting in their shopfront.
The Rug Shed sources and stocks a wide selection of handmade rugs from around the world. Their showroom in Henley-on-Thames is a ground floor retail unit in a 1900s building with floor to ceiling windows and doors at the entrance and two large skylights above the showroom.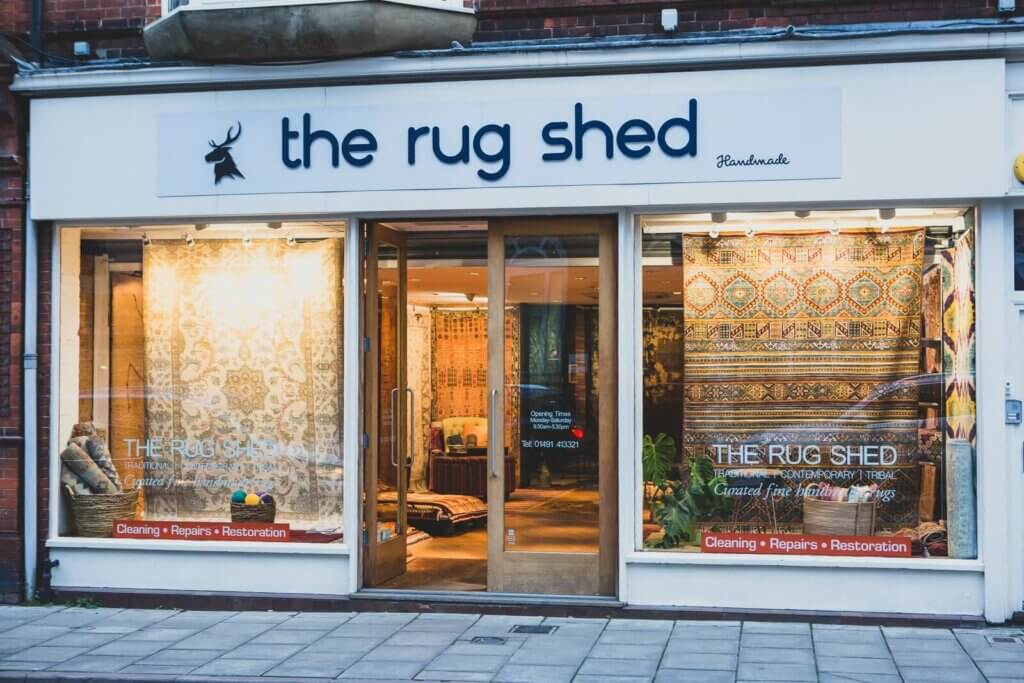 The Environmental Information Exchange (EiE), a not-for-profit organisation based at Oxford Brookes University, carried out a site visit in June 2019. The energy assessment recommended that LED lighting be installed throughout the building, particularly the front of the shop, which was lit by a combination of low voltage halogens and other non-LED lights. 
The Rug Shed decided to replace all existing lights with LED lights with the aim of achieving lower electricity bills and better light output. The front retail lights are important for illuminating products. These 50 lights were replaced with LED lights that can be angled at product, as well as some downlights. As the six window lights are constantly on, the illumination of the shopfront window is appealing for customers and helps highlight the products to passers-by.
Making the switch to LEDs was an important energy saving decision as they use 30 to 80% less electricity and last 3 to 5 times longer than fluorescent and halogen lights.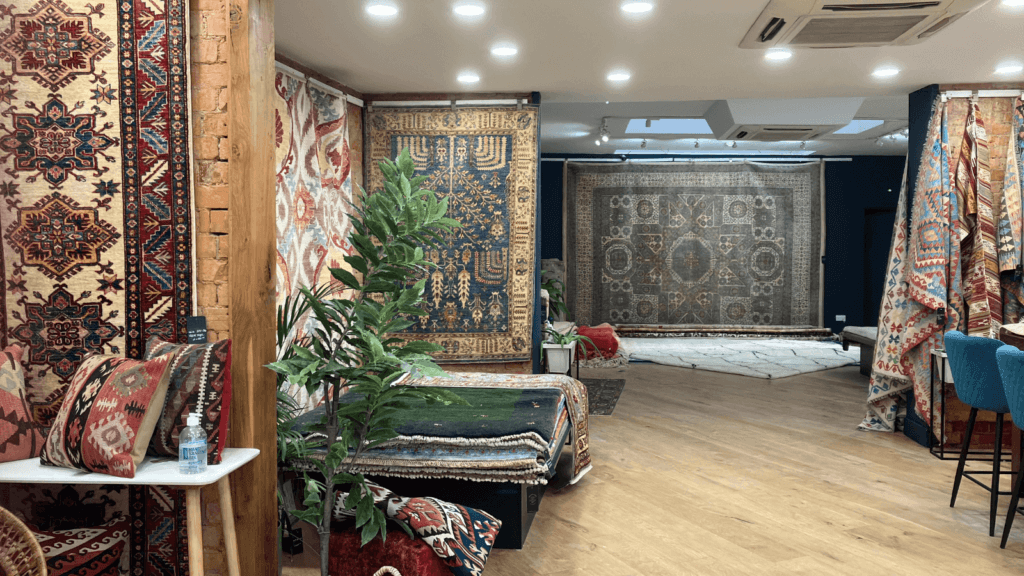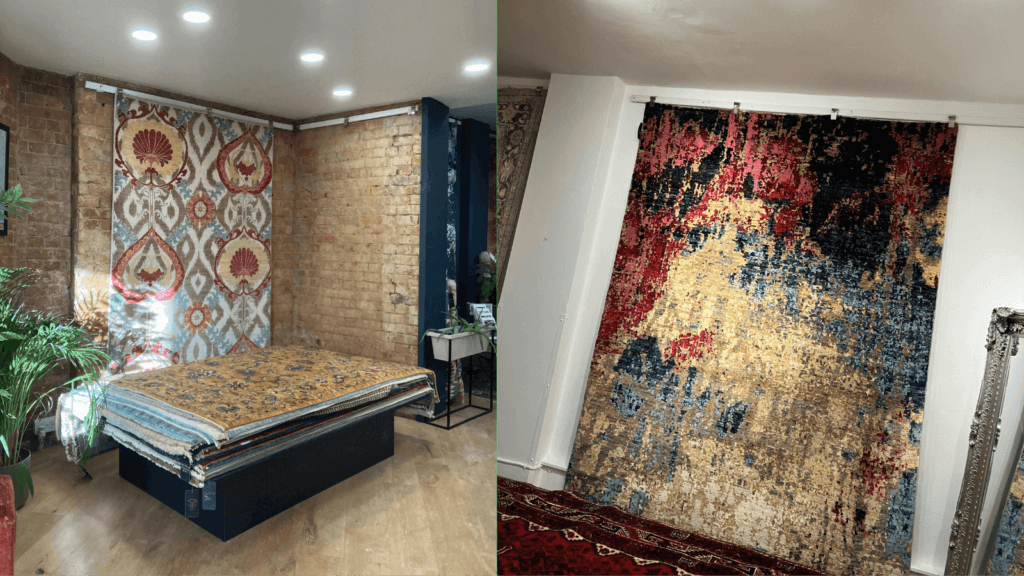 "We are thrilled with the new LED lighting in our store. It has made a massive difference in the appearance of our displays and has given us the ability to take clearer photos of our stock. I think in the long run it will boost sales, as our customers get a better view of the rugs that they are purchasing. We are hoping to make even more improvements with our lighting in the future."

Michelle Bowman
The Rug Shed
Overall, The Rug Shed received an OxFutures grant of £637.79 towards the energy efficiency changes mentioned above.