We originally bought 30 kWp of solar panels which had previously been commissioned by Owen Mumford – a medical device manufacturer – at their Woodstock site. We then extended the site to add a further 20 kWp of solar panels, which was completed in March 2014.
At the same time, we installed a new set of 200 solar panels at their Cotswolds site, a 50kWp array. This provides 45,727 kWh clean electricity with a projected lifetime saving of 406 tonnes CO₂ emissions.
Owen Mumford, a global industry leader in medical device design and manufacturing, is the third Oxfordshire business to partner with the Low Carbon Hub on an onsite solar PV power station.
In return for the use of its roof space the business saves on its annual electricity bill and avoids 66 tonnes of CO2 every year by using the clean energy for their business operations.
The solar panels were funded through our oversubscribed 2014 community share offer, giving the company's staff and local organisations and residents the opportunity to own the installation.
The funds from the electricity generated give a return to the community who have invested in the panels, as well as helping reduce our hosts' energy bills and enabling future community-benefit projects.
Stats for Woodstock site
41.08
kWp installed capacity
18,100
kWh annual generation
160
tonnes CO₂ emissions to be saved over project life
Stats for Cotswold site
200
solar panels installed
45,727
kWh annual generation
100%
energy created used on site
This not only benefits Owen Mumford with lower electricity costs and reduced carbon emissions, but the nature of the Low Carbon Hub business model means that Owen Mumford will also be de facto supporting the roll-out of community renewable energy to schools, church halls and community centres across Oxfordshire.

GREG WEBSTER

Environmental Steering Group, Owen Mumford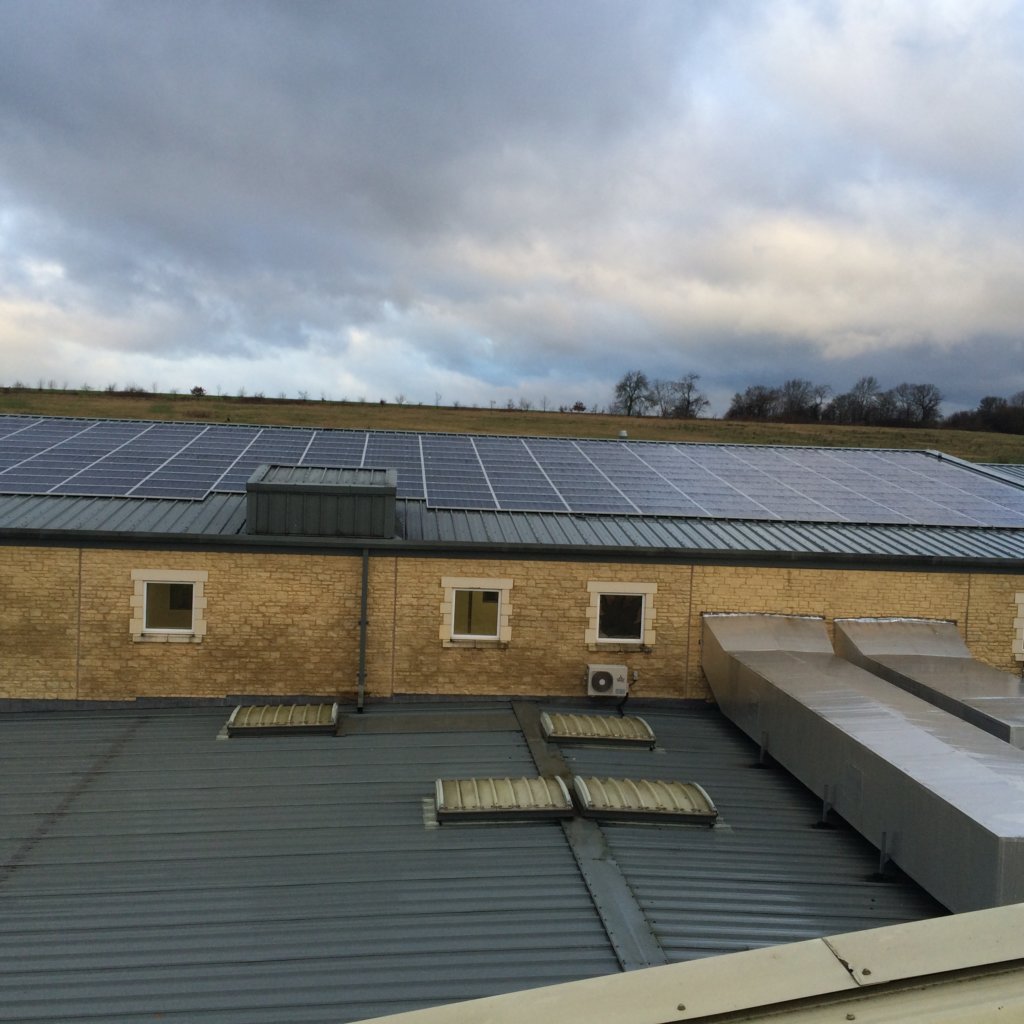 Could your business save money on energy and cut carbon emissions?
If you work in a business in Oxfordshire, and you're interested in finding out more about how you could work with us to install a solar array on your building, please get in touch.