Osney Island is a 200-household riverside community in west Oxford.
Osney Lock Hydro was set up by a group of local residents to enable the development of the first community-owned hydro scheme to be built on the Thames. It became fully operational in May 2015, generating clean electricity for the equivalent of 50 households, and a long term income stream for local environmental projects.
Low Carbon Hub and Osney Lock Hydro identified a few areas where Low Carbon Hub could help the project move forward. As a result Low Carbon Hub contributed legal costs as well as marketing costs, outreach and the expertise to develop a community share offer. The share offer was launched in 2013 to raise the money to build the hydro.
The use of an Archimedean screw turbine for the hydro was a positive choice in terms of allowing sediment and fish to move downstream; but it cannot provide upstream passage for fish. So as part of the construction of Osney Lock Hydro, a new fish pass was installed, allowing fish to move freely up the river for the first time in 200 years.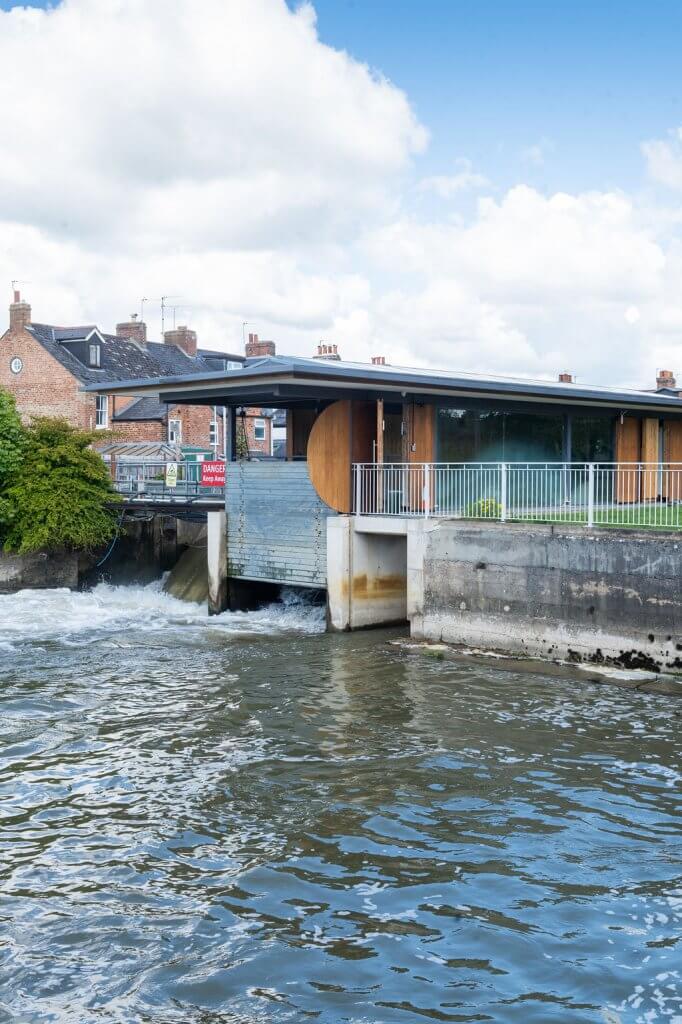 Surplus revenue is donated to local community projects. Over the 40-year project lifetime, this could be well in excess of £2 million. In addition to the projected £2 million surplus to fund local community projects, Osney Lock Hydro also delivers benefit to its community investors, who are all now members of Osney Lock Hydro. Members were offered:
a target interest rate of 4% per annum until 2033
interest payments from the end of the second year of operation
repayment of their initial investment after 20 years
one member one vote (regardless of how many shares held)
a right to elect the Board.
200
community members funded the project
40%
of investors live within 1 mile of the project
82%
of investors live within Oxfordshire
50
households supplied with clean energy
40
years of generation expected
£2 million
projected surplus revenue from energy generation