Equipping Children to Embed Cycling in their Lives 
If you are looking for a grant project that encourages children to love cycling at an early stage and can be replicated in your community, then this is it.
We were delighted to award a large grant to Sustainable Wantage from the Low Carbon Hub Community Grants Fund in March 2022.
Sustainable Wantage engaged with 5 primary schools in Wantage and Grove to supply reconditioned second-hand bikes to selected Year 6 children, identified by the schools. The aim was for all children to have access to the equipment and support needed to be able to take part in Bikeability training and provide an opportunity to build a lifelong love of cycling and an awareness of its value as a method of transport.
Sustainable Wantage advertised for bike donations through their newsletters and social media and Repair Cafes and received a constant supply of both adult and children's bikes.
They worked with the Windrush Bike Project to train 5 volunteers, from the community and the Repair Café, in basic bike repairs and safety checking. The trained volunteers and community members worked as a team and together they located, fixed, checked and passed on 18 bikes to the schools.
They built up a great relationship with their local bike shop, Ridgeway Cycles, who provided generous support by sourcing equipment such as safety helmets and repair kits, at a discounted rate.
Along with the bikes, they provided a helmet, bike lock, lights, pump and puncture repair kit to each child.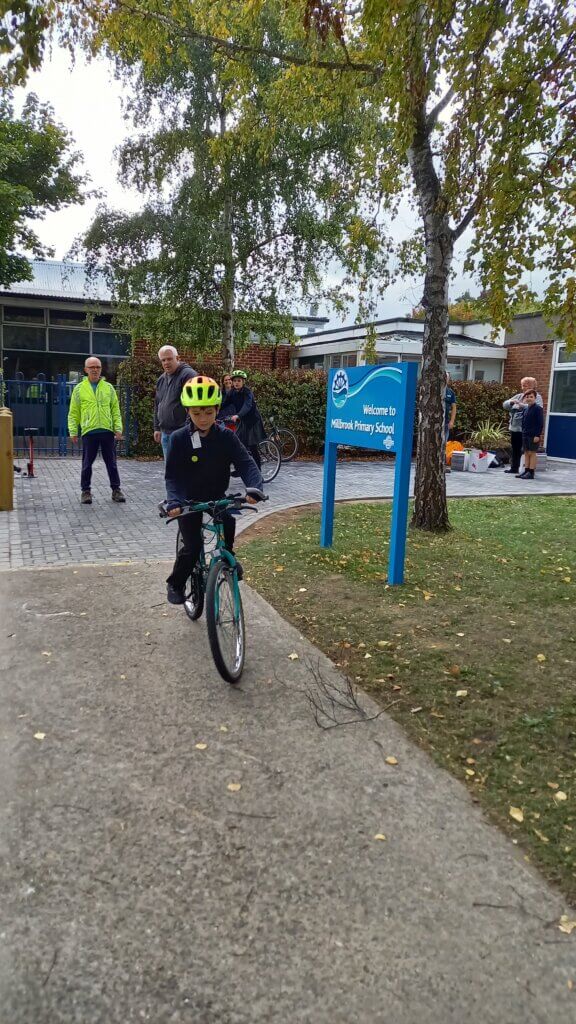 If they continue the cycling project into next year Sustainable Wantage would like to engage more with parents and supply them with bikes and equipment so that families can enjoy cycling together. They are currently preparing a bike for a parent who cycles to school on his 8 year old's BMX bike.