A retrofit service for cosier, healthier, more energy efficient homes
Cosy Homes Oxfordshire is a home eco-retrofit project that launched in early 2019 to help make homes across Oxfordshire more energy efficient – reducing their energy demand – and at the same time improving the comfort and health of residents. It is a partnership project delivered by the Low Carbon Hub and RetrofitWorks. The National Energy Foundation also helped establish the scheme during its pilot phase. You can find out more about the project partners here.
Cosy Homes Oxfordshire is one of a number of trial home eco-retrofit projects which received two years of pilot funding from the Department of Business, Energy and Industrial Strategy (BEIS). Our trial was unique because we are working collaboratively with low carbon community groups across Oxfordshire to encourage uptake locally. In the first phase of the trial we worked with:
This pilot phase ended in March 2021, and the Cosy Homes Oxfordshire service now continues without grant funding, aiming to become a self-sustaining business for delivering whole house retrofit projects.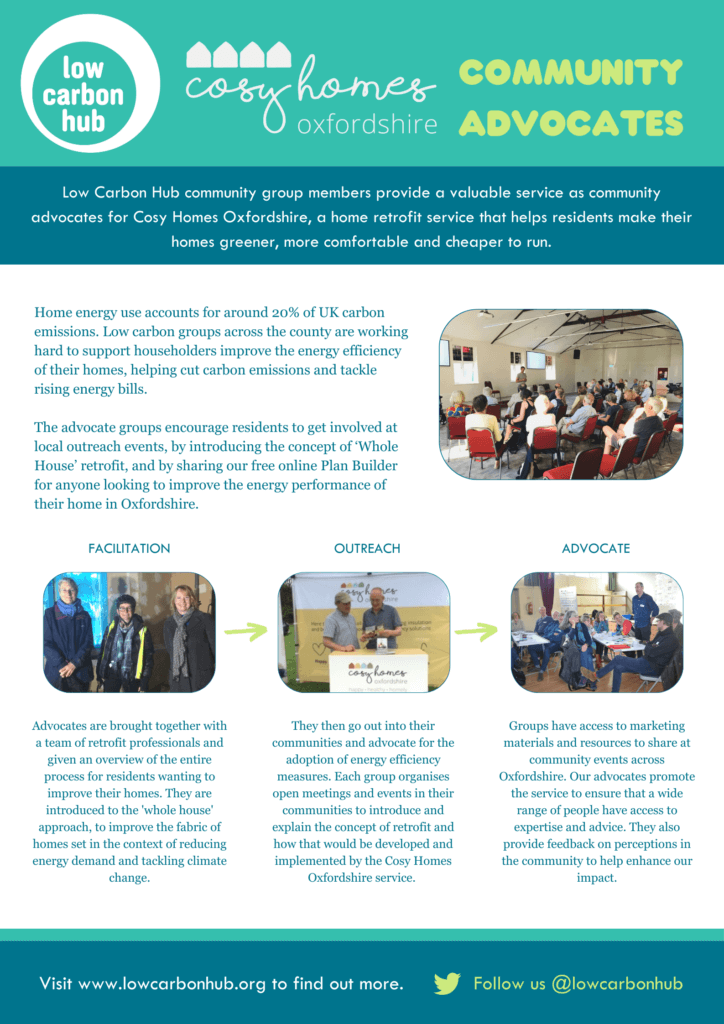 The problem
In the UK, around 20% of all our carbon emissions comes from the energy used to heat and power our homes. Improving the energy performance of our homes is a key part of the puzzle in cutting harmful carbon emissions, which will help protect our overheating planet.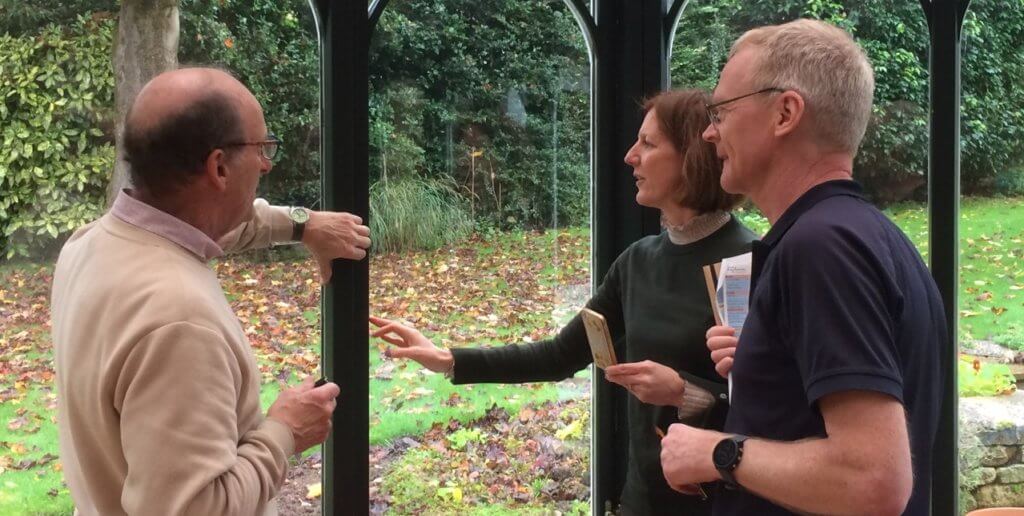 Addressing energy demand reduction has been a key part of the Low Carbon Hub's mission and we are really pleased to be leading this project to tackle domestic energy use in the county.
The solution
Cosy Homes Oxfordshire offers a 'one-stop shop' home eco-retrofit service designed to support the homeowner from the beginning to the end of their eco-retrofit journey.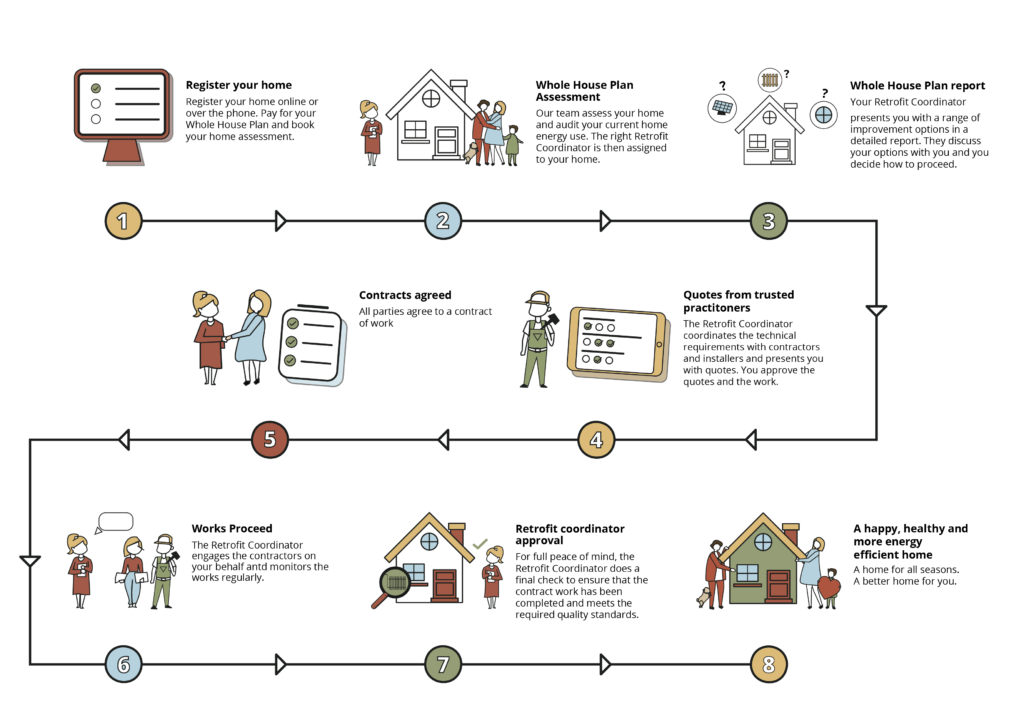 The process begins with a visit from a Retrofit Coordinator or an Energy Assessor who takes conducts an assessment of a home to accurately identify appropriate energy efficiency measures. You can see what a typical Cosy Homes Oxfordshire home assessment is like in the video below, filmed in East Oxford.
The recommendations are then formulated into a tailored Whole House Plan that documents a variety of energy efficiency measures that could be installed and outlines the costs and carbon savings. Throughout the process, an independent Retrofit Coordinator keeps a check on the quality of the service.
Homeowners gain access to a pool of trusted contractors who are vetted and rigorously assessed by the RetrofitWorks team. A Retrofit Coordinator acts as a communication bridge between skilled practitioners and installers working on separate areas of a home and performs quality assessments to ensure work delivers cost and carbon savings. This takes the hassle and stress out of what can feel like a daunting process for most residents.
Initial changes could be made that would address damp, mould, draughts and other common issues, as well as more extensive improvements.
If you'd like to improve the energy efficiency of your home, or would just like to know more, visit the Cosy Homes Oxfordshire website.