Chapman Robinson & Moores
Chapman Robinson & Moores received an OxFutures grant from GreenFund to install an air source heating system to make the space a more welcoming environment for employees.
The Project
Chapman Robinson and Moores (CRM) are one of Oxfordshire's leading providers of accountancy and proactive business advisory services.
The motivation for getting in touch with OxFutures and getting an energy assessment was prompted by the firm wanting to evaluate their carbon footprint and consider what they could be doing to mitigate the environmental impact of their operations. The took everything into account including travel and premises to get a complete idea of the impact the operation of the firm had on the planet.
The energy assessment recommended a host of measures that CRM could install to reduce their energy bills, make their workspace more comfortable and reduce their carbon emissions. Some were zero or very low cost. OxFutures helped the organisation make decisions on what to prioritise and here are some of the measures CRM decided to go ahead with.
One of the key recommendations from the energy assessment was to look at an air source heating system to replace the old storage heating system that was in place. Whilst reducing costs and environmental impact it also gave them the option of having a system that provided air conditioning for the summer months. The space at CRM was originally heated by 3x2kW mobile heaters that were switched on when the building was being used.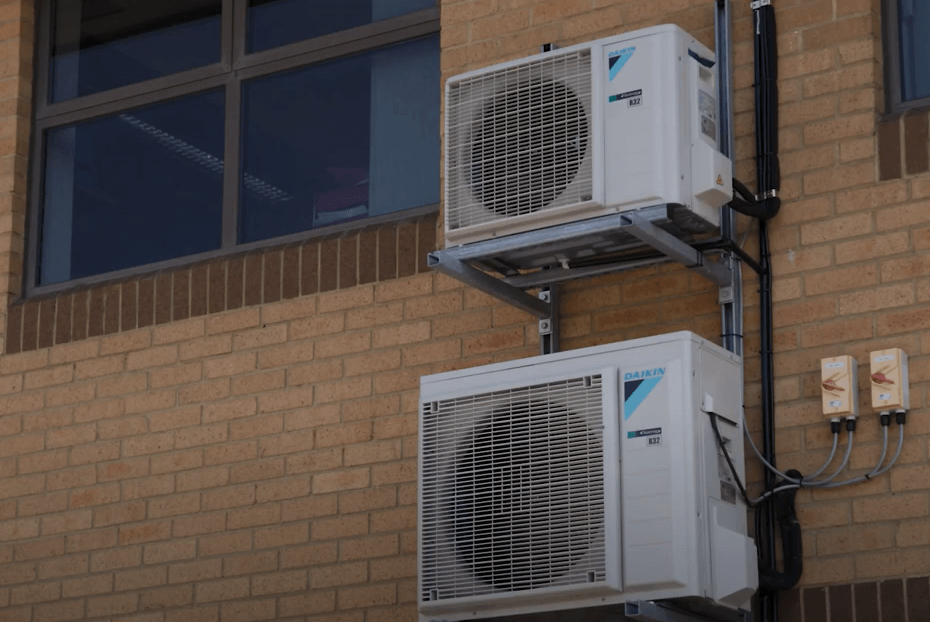 CRM have since had a combined heating and cooling system installed at their offices, with the work being completed in December 2018. By changing to an electric boiler heat pack system, the space is a much more welcoming temperatures for users as well as being a more energy efficient office.
CRM are always looking at ways to make their business operate more efficiently and with the energy assessment they received they will have the knowledge to incrementally implement more efficiency measures as and when they are able.