Low Carbon Hub's Thermal Imaging Training Workshop, 18 October at County Hall, Oxford
There's so much interest in thermal imaging from our community groups at the moment and it's easy to see why.
The nights are drawing in and It's starting to get colder, heating is being switched on and energy prices are rising, making it increasingly important to heat our homes efficiently.
A thermal imaging project is a fantastic way of engaging householders in home energy efficiency, by showing them tangible evidence of the main areas where their home is losing heat. It can often be the first step to taking action to make our homes warmer and more energy efficient.
Thermal imaging cameras can highlight where there might be insufficient loft and wall insulation, gaps in floorboards, draughts around windows and badly fitted loft hatches, which all allow heat to escape, meaning you use more fuel to keep your house warm.
Before embarking on a thermal imaging campaign, it's vital to notch up some experience with the cameras to get the best results, so we organised the second of two thermal imaging training workshops, on 18 October at County Hall, led by Dale Hoyland, Retrofit Team Leader for Oxfordshire County Council. Dale is the perfect person to lead the workshops for community groups, combining expert knowledge with a hands-on approach, in an inclusive and supportive atmosphere.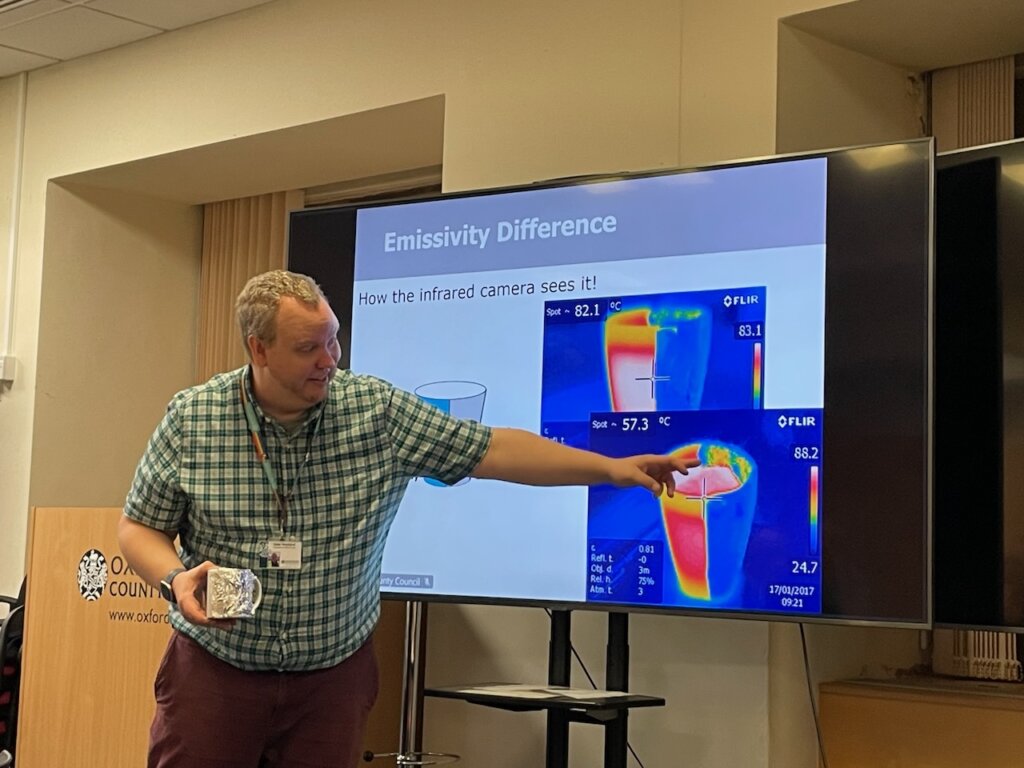 At Low Carbon Hub we have two thermal cameras that we lend to our community groups, to carry out thermal imaging campaigns, which can be booked here.
Dale's Top Tips for optimum conditions for thermal imaging:
Having the right weather conditions for thermal imaging can really help, so it is best to plan your project in the early Autumn to make the most of the coming cold winter.
The ideal time for imaging is a cold, dry night, four hours after sunset, with no rainfall in the previous 24 hours and no strong wind.
The temperature difference between inside and outside is important and ideally should be a minimum of 10c – 15c.
It's helpful if residents set their central heating system to operate 2-4 hours before, so that they have an average inside temperature of at least 18°C.
The cameras can also be used for measuring heat loss in a community building, such as a village hall or place of worship. At the training workshop there were several groups hoping to measure the heat loss of their local church or community centre and Low Carbon Hub has a helpful new resource, the Community Building Checklist which can be found here on our website.
An extra incentive for both community groups and residents is that there is currently funding available to install energy efficient measures for a range of households. Dale outlined the following funding schemes:
Oxfordshire County Council's Home Upgrade Grant
The Home Upgrade Grant (HUG2) is marketed under the name of Welcome the Warmth. The scheme offers households with an income of under £39,000, who are off the gas grid, up to £38,000 worth of energy home improvements. This can include heat pumps, solar panels and improved insulation.
Dale stressed that It's important to reach as many people as possible with this funding so if you are a part of a community group, please help to spread the word. Householders can check their eligibility and apply through the website at welcomethewarmth.org.uk
The County Council Retrofit Team have brought out a Tool Kit to help community groups promote the scheme in their communities. It has suggested text and images for newsletters and social media, and can be found here.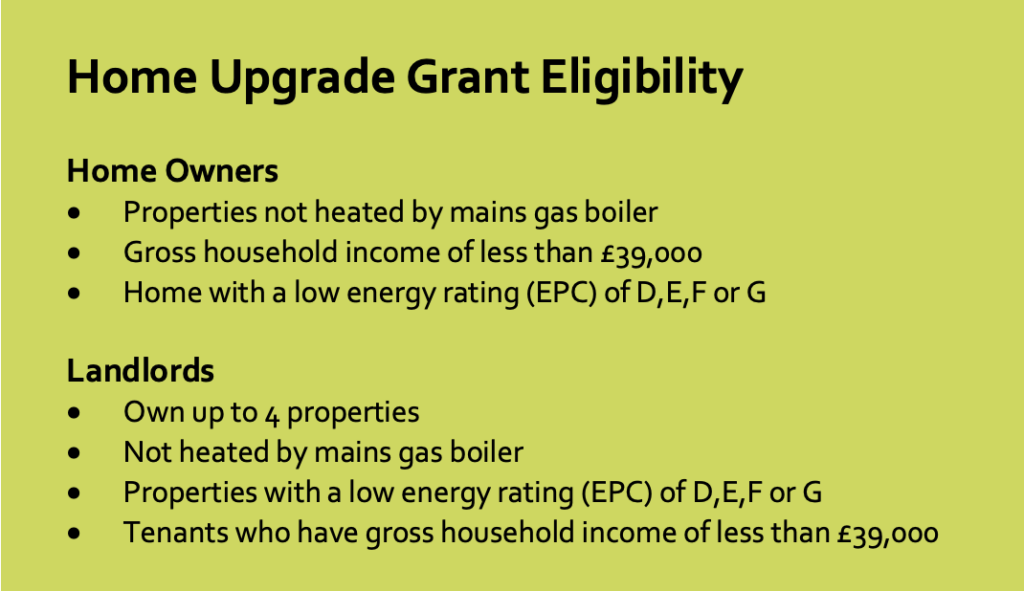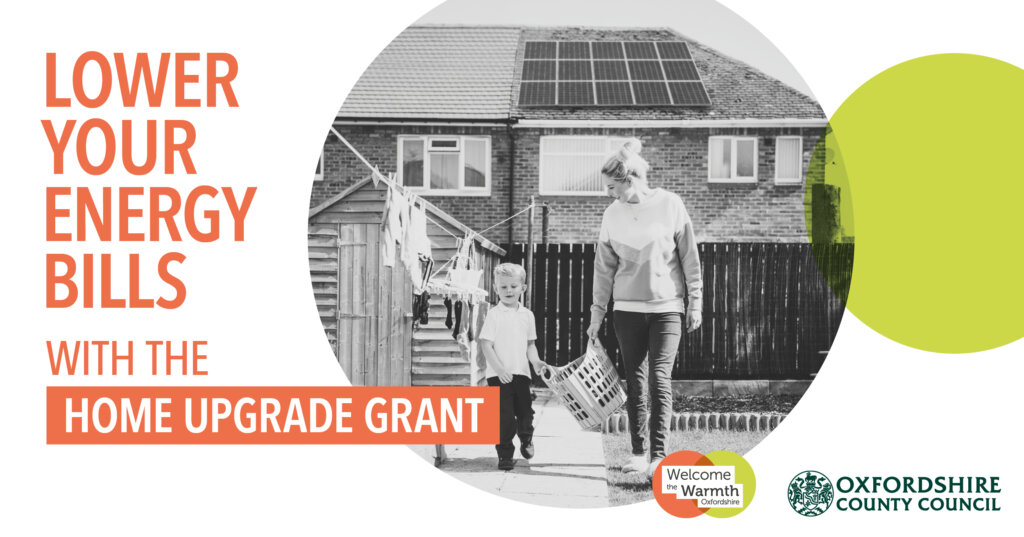 Great British Insulation Scheme (formerly ECO+)
Apply directly via the government website:
www.gov.uk/apply-great-British-insulation-scheme
OR via Better Housing Better Health:
Resident who are interested in larger measures were encouraged to contact Cosy Homes Oxfordshire and try out their Plan Builder tool, which is a great first step to finding out more about which retrofit measures are suitable for your home.
More energy saving tips and advice can be found on the Energy Advice section of the Low Carbon Hub's website here.
The CAG Network's Guide to Thermal Imaging can be found here.
Dale's Quick Guide to Interpreting Thermal Images can be found here.