Fairtrade Fortnight is almost here – how can you get involved?
Fairtrade Fortnight is an annual promotional campaign organised and funded by the Fairtrade Foundation to increase awareness of Fairtrade and Fairtrade products.
Two weeks every year, thousands of individuals, companies, and groups across the UK come together to share the stories of the people who grow our food, mine our gold, and grow the cotton in our clothes. People who are often exploited and underpaid. This year Fairtrade Fortnight begins on 21 February and runs until 6 March.
Ensuring the increase of fairer trade standards plays an essential part in tackling climate injustice, which many countries discussed at length at COP26.
Oxford became a Fairtrade City on 5 March 2004. The purpose of a Fairtrade City is to contribute to the Fairtrade Foundation's aim of tackling poverty by enabling disadvantaged producers from developing countries to receive a better deal through encouraging support for the Fairtrade Mark.
There are scores of local and national events taking place over the two weeks (both online and offline), and they can be found here.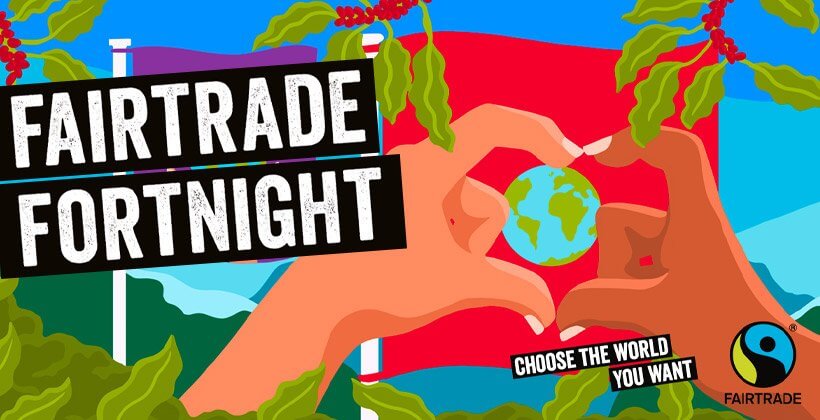 How can you get involved?
Spread the word online and in your local community – use these resources to spread the word and learn more
Schools
Teach about Fairtrade and the climate crisis (resources can be found here)
Attend the Choose The World You Want Festival 2022
Get involved in the 2022 Fairtrade Youth Exhibition
Businesses
Tell your fairtrade story
Hold a virtual event
Sign up to the Fairtrade newsletter for business: Fair Comment
Fairtrade in Oxfordshire
Fairtrade at St Michaels
Fairtrade at St Michaels is a registered Co-operative Society, and it's a genuinely cooperative enterprise by nature and name. It's a team effort involving part-time paid staff, unpaid directors and a brilliant band of volunteers – and entirely dependent for its success, of course, on its customers!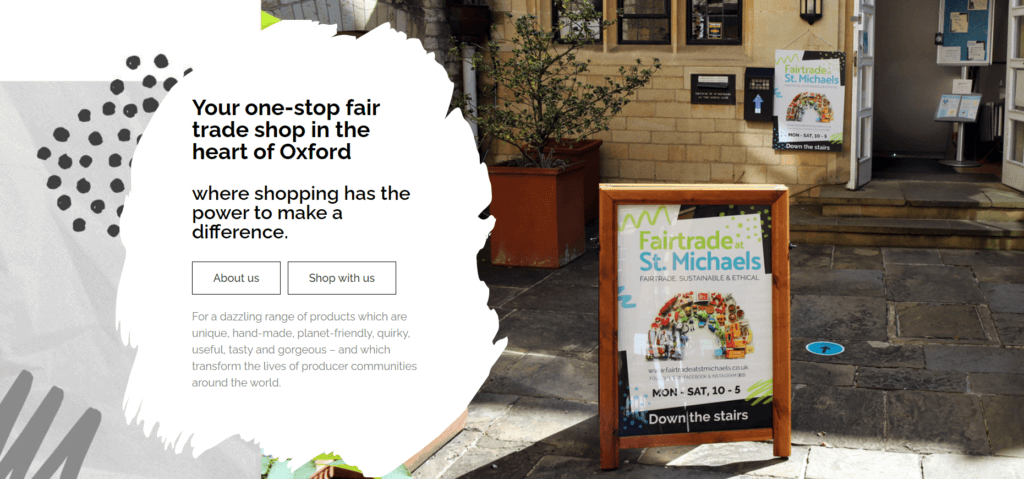 Headington Fairtrade
Headington Fairtrade is run as a community cooperative gift shop. They are passionate about the importance of fairly traded products and ethical ways of protecting this beautiful blue planet for future generations.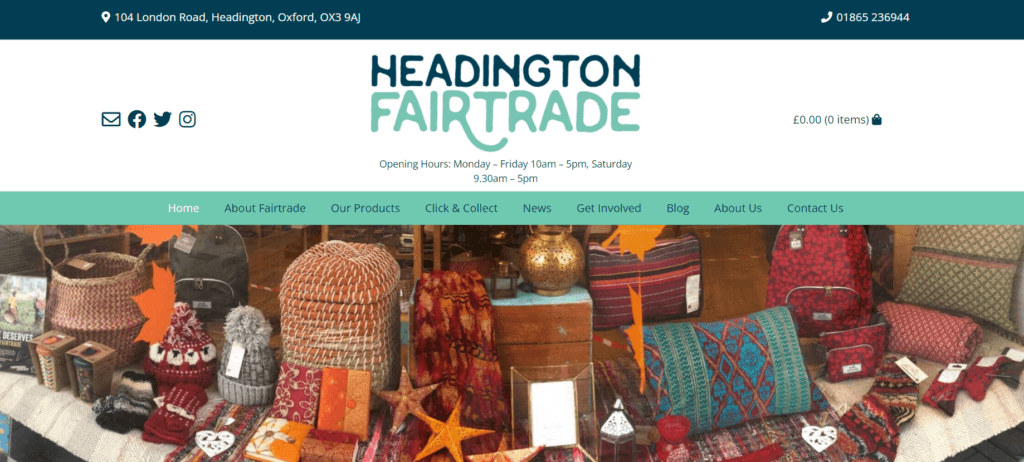 Oxford Fair trade Coalition
The Oxford Fair Trade Coalition brings together different people and groups who support Fair Trade in Oxford. This includes the City Council, Fair Trade retailers, dedicated Fair Trade shops, organisations and societies, universities, colleges and schools, faith groups, and others.
They promote their members' fair trade activities and goods and organise events that offer opportunities to meet fair trade producers.