Sustainable Kirtlington
Sustainable Kirtlington formed in 2007. They are a small group who have made a big impact on the sustainability of the beautiful village of Kirtlington by focussing on energy – saving and clean energy generation, sustainable transport and local food production.
One of their greatest achievements has been the Kirtlington Village Hall Clean Energy project where they successfully installed 32 solar pv panels onto the roof, a l0kwh 3 phase battery to store the energy and 2 EV charging points. They received grant funding from LCH for a feasibility study and the purchase of the battery.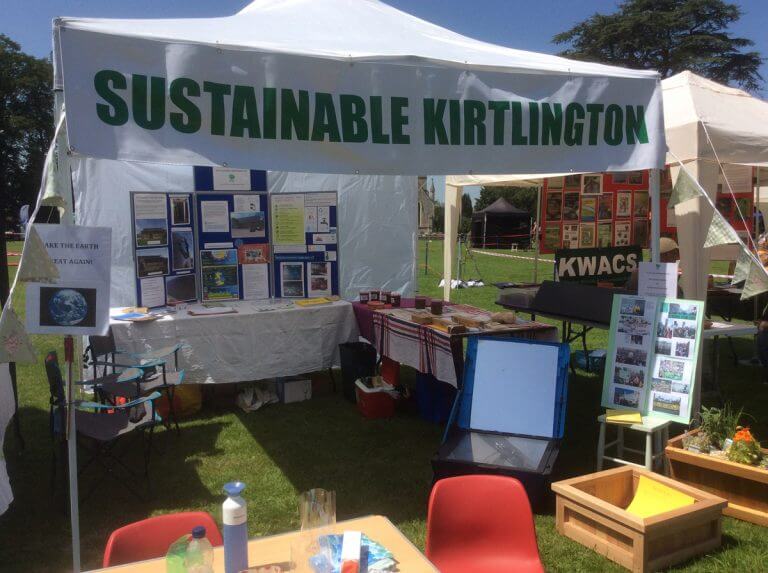 They work closely with the Eco Council at Kirtlington School and collaborated with other community groups; Sustainable Woodstock and Low Carbon Oxford North to organise a group solar pv buying scheme for households in their communities.
They are currently focused on two major projects: setting up a community orchard and a small community shop.
Full details of the group, its activities and meetings may be found here: https://kirtlingtonvillage.co.uk/sustainable-kirtlington-events