Hook Norton Community Land Trust was formed in 2019 by members of the community to deliver an innovative, community-led project of affordable homes that will have a positive impact on the environment and be fit for the future.
The community led approach to housing aims to help local people afford to remain in their communities to live and work. The layout of the site and design of the homes were determined by the needs of the community following 2 years of consultation. HNCLT received planning permission in 2020 for 12 affordable, passivhaus homes and a communal building that will contain a community – run café and shared facilities designed to increase community spirit and reduce isolation.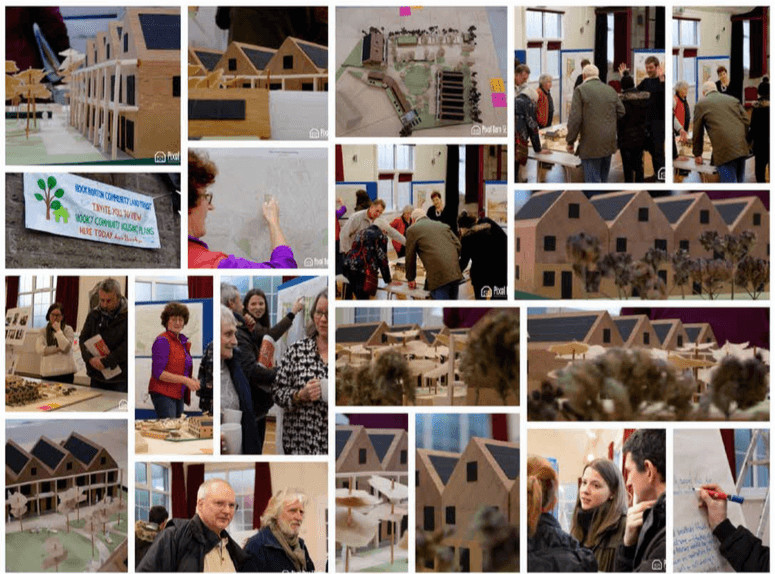 The homes have been designed by local architectural design practice, Charlie Luxton Design. The homes will have a carbon positive impact on the environment and will benefit from renewable energy systems and low carbon transport options and EV charging points. The Low carbon Hub are designing a micro grid for the project, aimed at providing a decentralised system of locally generated energy and allowing the community to be more energy independent and environmentally friendly.
The build is expected to start in 2021.