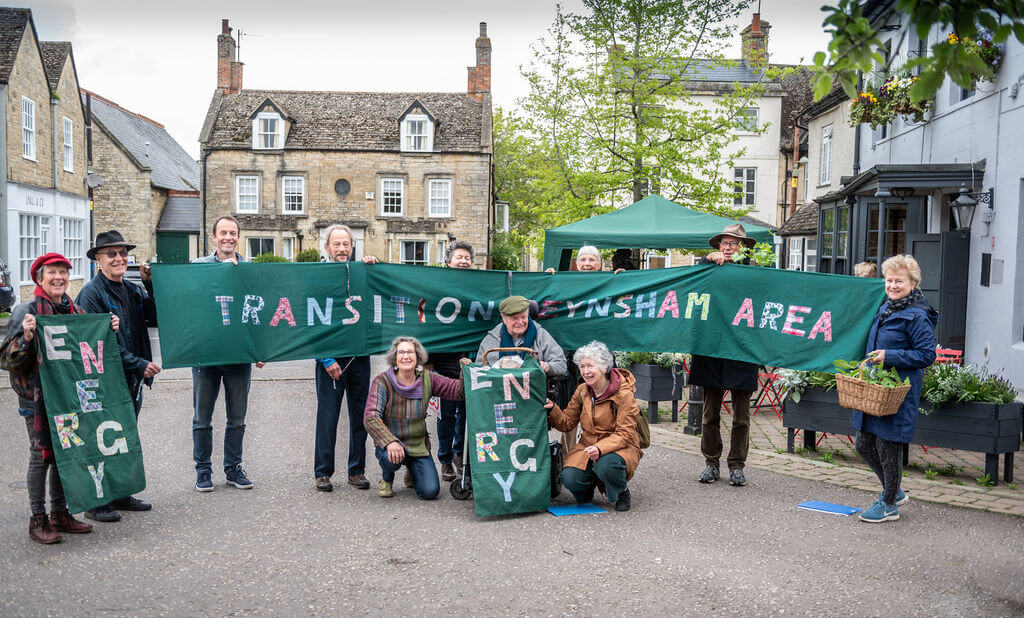 Green TEA (Transition Eynsham Area)
Green TEA is a vibrant and dedicated group that has been finding local solutions to climate change for twelve years. They are part of the Transition Network, a grassroots movement that helps communities to cope with the transition from a fossil-fuel based polluting economy to a way of living that is made sustainable by the use of clean, renewable energy and locally grown produce.
Green TEA is made up of several action groups including a thriving Energy Group that is working with the LCH on the Eynsham Smart & Fair Futures project that aims to increase smart, clean energy in the area through Project LEO, Local Energy Oxfordshire. They are developing a Zero Carbon Energy Action Plan for the whole Eynsham Primary Substation Area.
Green TEA has a relationship with LCH spanning over 10 years and worked with the Hub to install three community owned solar PV projects with the largest at the Village Hall. Part of the money generated helps to support other local energy projects.
Green TEA is working to transform Eynsham's energy to ensure that all new building reaches the highest environmental standards, piloting a smarter way of using the grid and producing community owned energy. They are championing self build and community led housing and have developed a route plan to enable the community to contribute at an early stage to the planning proposals of large new developments.
They have a popular annual festival that has grown to be a celebration of all aspects of their work to transform Eynsham's energy.