Community Group of the Month: Sustainable Woodstock
Sustainable Woodstock formed in 2008 with the aim of bringing their community together to identify actions that could be taken to reduce the carbon footprint of Woodstock.
This has been achieved by running successful working groups, which involve the whole community, that raise awareness of the climate and ecological emergency. The group focus on energy conservation, waste reduction, recycling, active travel, biodiversity and sustainable economics. They have a monthly informative and friendly newsletter that links stories of local action with national news on climate change and is always a pleasure to read.
They run lively and popular initiatives that have included swap shops and, currently, a campaign to reduce dependence on single use plastics. Woodstock is now registered as a Plastic Free Community. The first action taken by the group was to develop locally produced Sustainable Woodstock long-life jute shopping bags, designed to reduce the use of plastic bags in the area. The bags are still popular and over 1000 have been sold.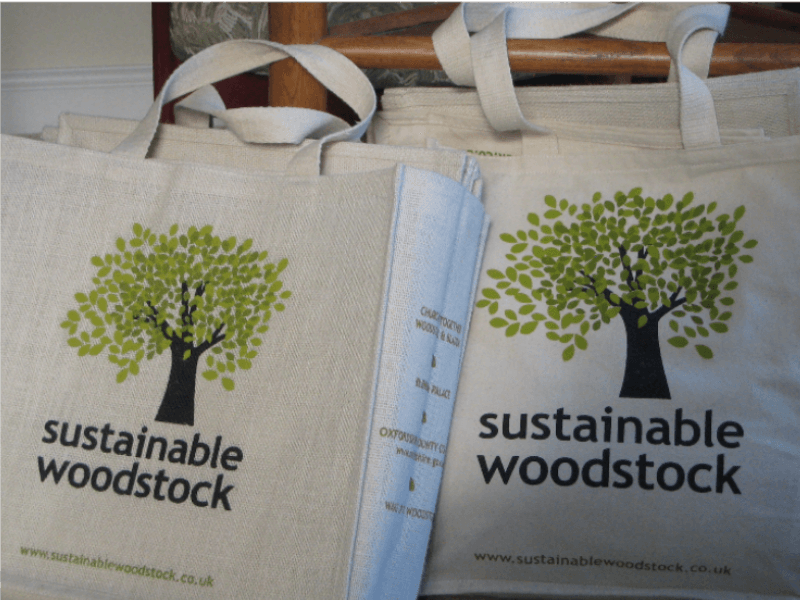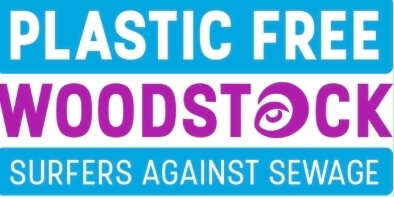 Community Woodland and Orchard
In 2010 they planted 1,600 native trees to create the first Community Woodland in Woodstock as a haven for wildlife. His Grace the 11th Duke of Marlborough provided the land on an eighty-year lease free of charge and took part in the first tree planting event. In 2017 it was extended with 82 fruit trees of local varieties and wildflower meadows are being developed to increase biodiversity. The woodland and orchard are being used regularly by the local community and maintained by volunteers.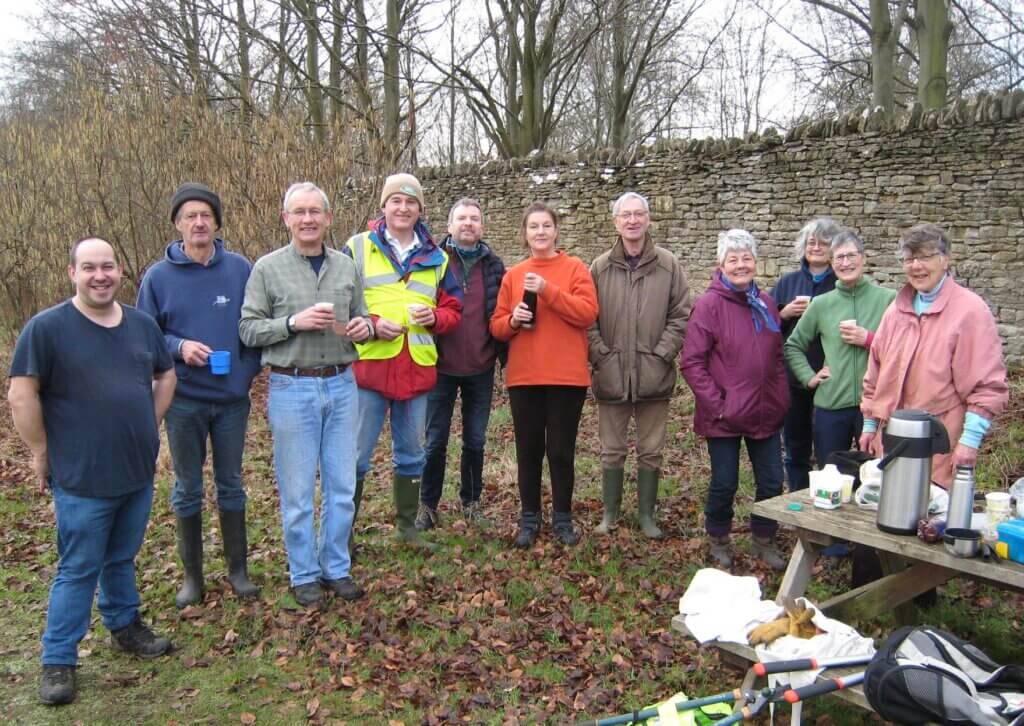 Energy
One of their major concerns is improving the energy efficiency of local homes and buildings. In order to take action on this issue, they conducted a survey that included a free thermal imaging service and explanation of the follow up report and recommendations. They also established and promoted a local buying scheme to facilitate the installation of solar PV panels that was taken up by many local residents.
To encourage the transition to electric cars, they have been promoting the installation and use of the recently installed charging points in Woodstock and the surrounding area.
Members of Sustainable Woodstock provide clear and informative blogs on the website that explain how renewable energy and heating systems work, including Low Carbon Heating by Darrell Marchand and Solar Energy by Graham Brown.
Active Travel
Sustainable Woodstock promotes active travel, including walking and cycling and have joined with surrounding communities to form a Villages Travel Network (VTN) to identify and encourage new possibilities for active and greener travel locally. This includes planning new cycle and walking routes to connect Woodstock to the neighbouring villages and a 20mph speed limit campaign.
The group are presenting a petition to Oxfordshire County Council for a 20mph speed limit for parts of the busy A44 that run through the centre of Woodstock. For residents in Old Woodstock in particular there is no alternative route to the schools and the town centre other than to use that road.
Parents and school children recently called for urgent action on Road Safety on the A44 Manor Road, Woodstock.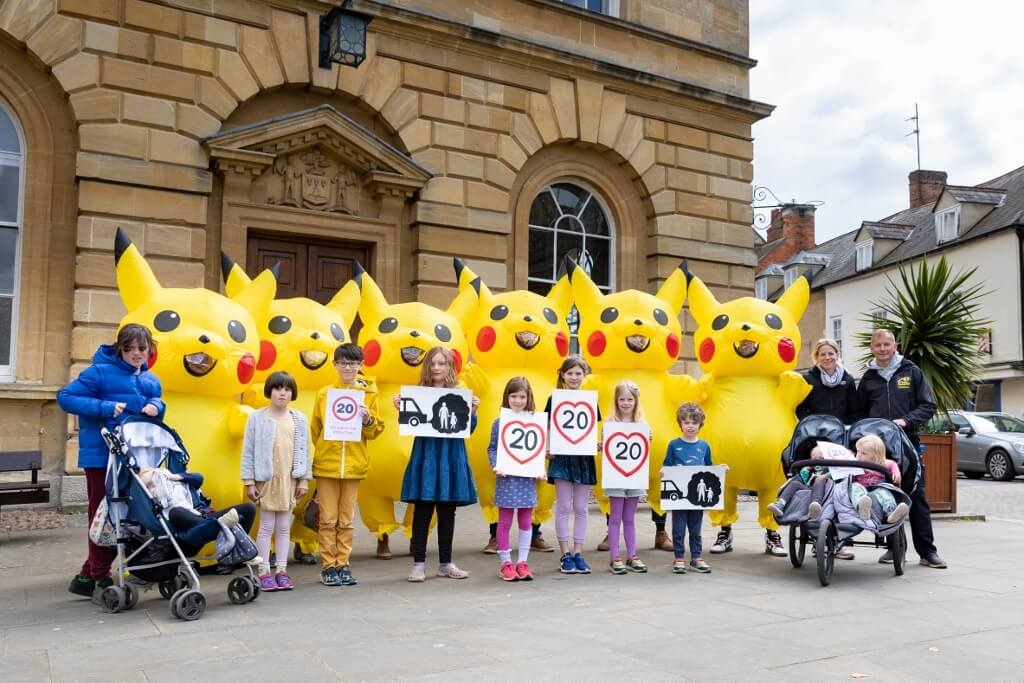 To help reduce individual car ownership, Sustainable Woodstock supported the Woodstock Car-Share Scheme, recently launched by Blenheim using the Hiyacar model. Residents who register with the scheme can hire their car, when not in use, to other neighbours and members who choose not to own a car.
Promoting Better Air Quality
The group is raising awareness on air pollution and campaigning to stop idling of cars and working with Blenheim's Innovation Manager to monitor local air quality.
From the Ground Up Exhibition
In 2021, Sustainable Woodstock took part in From The Ground Up, an exhibition of climate action stories in Oxfordshire, that was organised by CAG Network and supported by a community grant from Low Carbon Hub. They collaborated with Oxford based artist, Sam Skinner, to create a beautiful installation of collages made from Risograph prints and oak saplings from the community woodland. The exhibition took place at the Old Fire Station, Oxford, and toured around the county.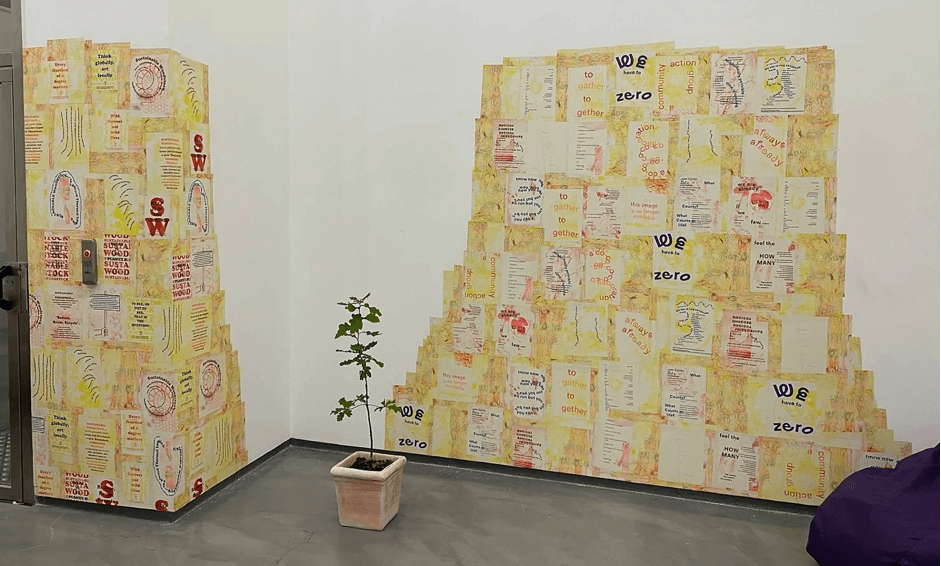 Climate Action Heroes award
Earlier in the year, Sustainable Woodstock were among several community groups to be presented with a Climate Action Heroes award from Oxfordshire High Sheriff, Imam Monawar Hussein. Active members of Sustainable Woodstock, Hilary and Graham Brown, collected the award in the individual achievement category for their work to promote climate action and sustainability.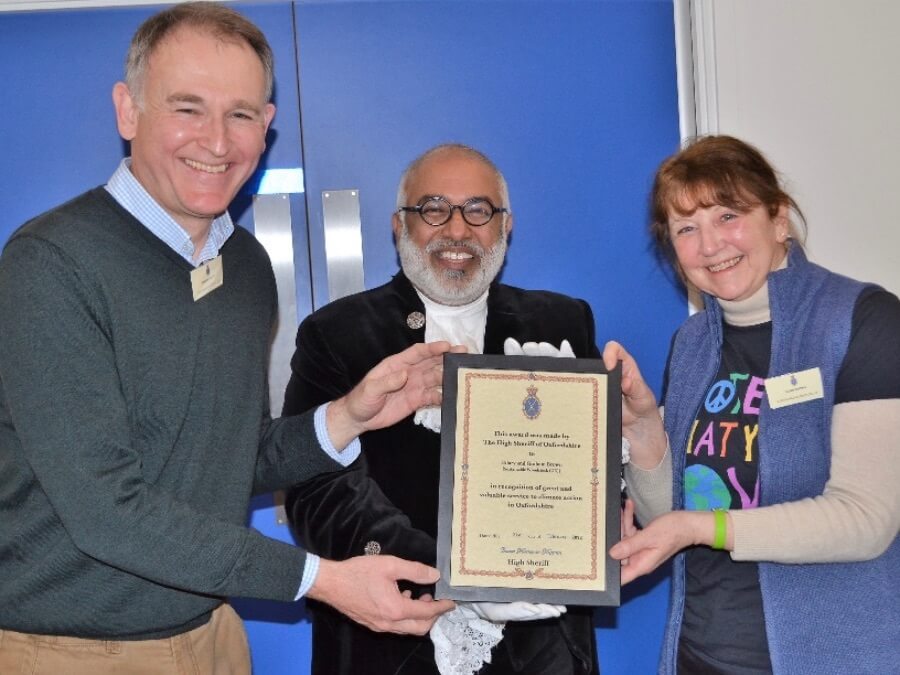 Other regular activities from Sustainable Woodstock include annual community litter picks, seasonal woodland and orchard activities, arranging talks and films and lobbying MPs and councils to support action on climate and ecological change.