Community Group of the month: Sustainable Harwell
We are delighted that our community group of the month for February 2023 is Sustainable Harwell.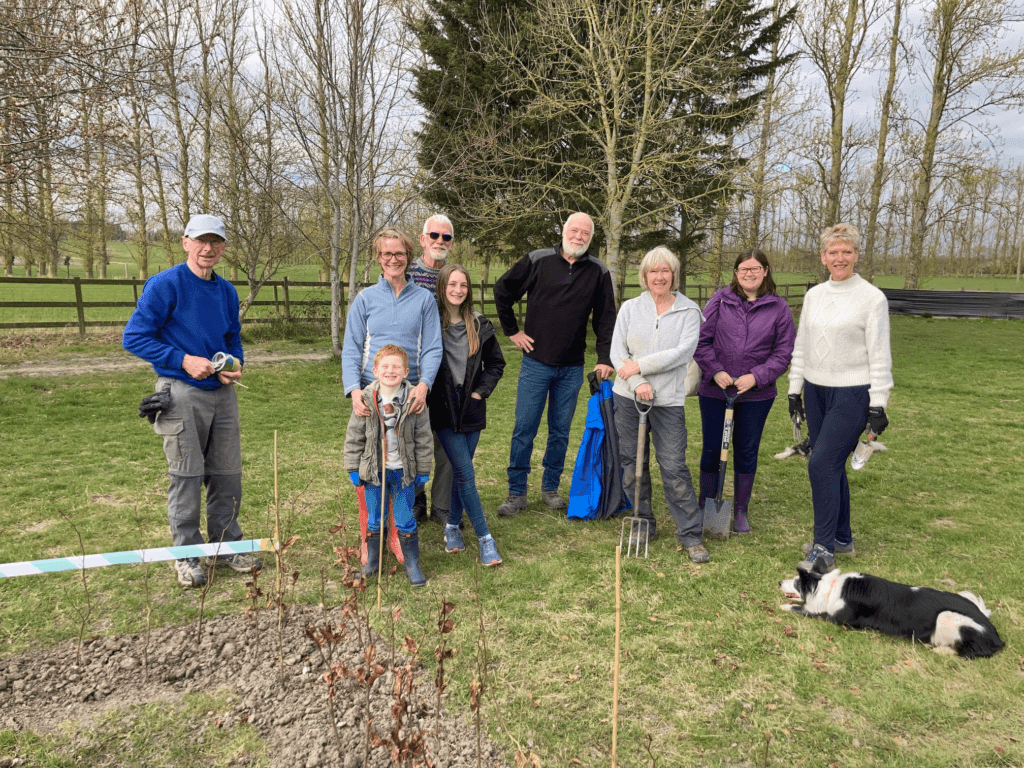 Sustainable Harwell is a community action group that began in 2019 in Harwell village, working on sustainability projects to help tackle climate change, reduce waste and pollution, and improve the local environment. They are members of CAG Oxfordshire and became members of Low Carbon Hub in 2022.
The parish of Harwell is in Vale of White Horse and is near to both Milton Park Business Centre and Harwell Science and Innovation Campus.
In 2019 the group asked the community which environmental projects they thought were the most important for Sustainable Harwell to initiate to tackle climate change locally. There was support for 18 different ideas but four were shortlisted for immediate action.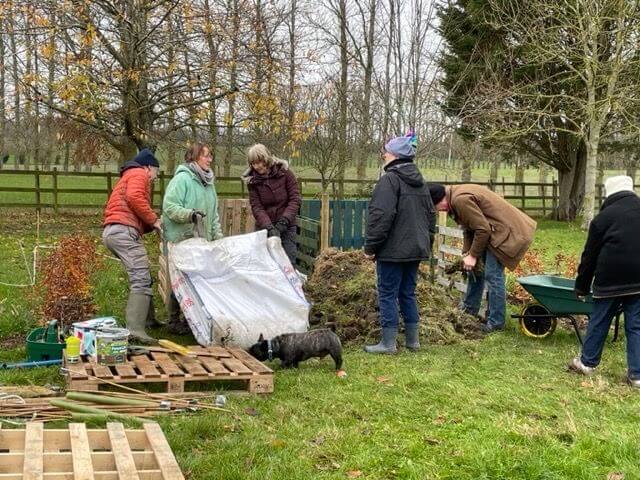 Community Orchard and Tree Planting
Sustainable Harwell worked with the Parish Council to create a successful and popular community orchard group. They received a generous grant from the National Lottery Fund and recruited an enthusiastic working party, who recently planted 420 tree whips at the Rec and Harwell Primary School, using trees donated by the Woodland Trust. They had a brilliant response to their idea of inviting the local community to sponsor and plant individual trees and to remain involved in their on-going nurturing and care.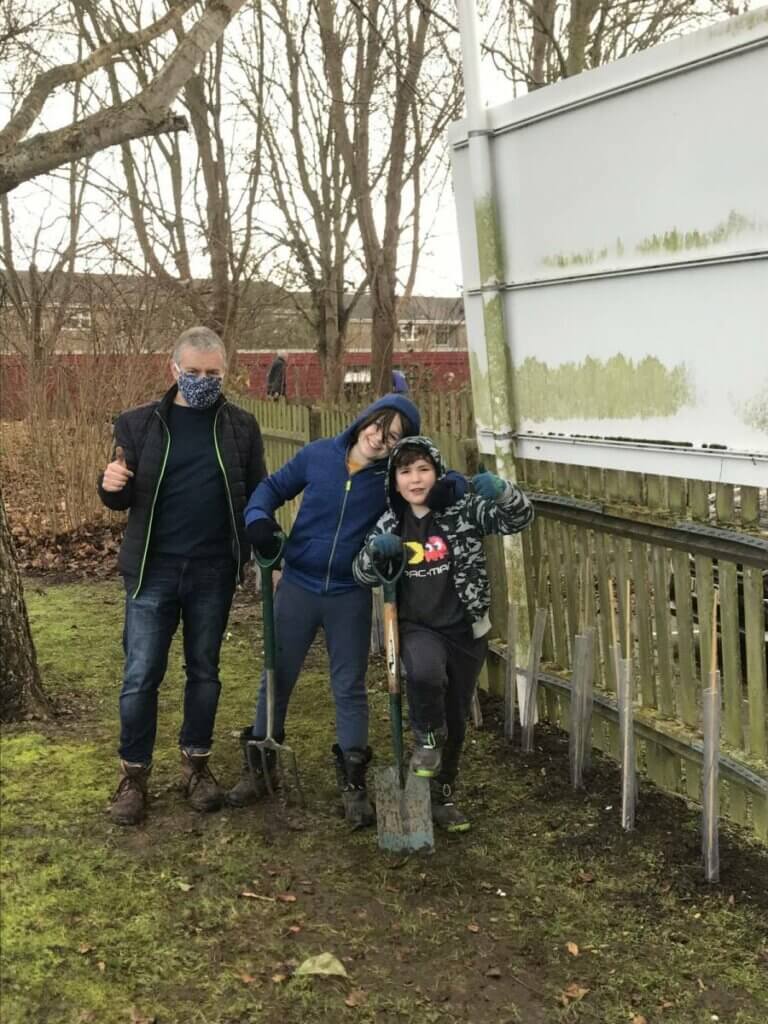 They also work with the Harwell Swift group to encourage residents to install swift bricks on their houses, to raise awareness of the endangered local swift population.
Sustainable measures in new housing developments
Like many parts of Oxfordshire, there is considerable housing development planned for the area, including the proposed Valley Park development of over 4,000 homes. In 2020 the group surveyed the views of people in the Harwell community, as well as those considering purchasing a new property in the area in the future, to understand how energy efficient and sustainable they felt the new homes should be.
The results showed overwhelming support for the new homes to be built to a very high level of energy efficiency and to include sources of renewable energy. Many respondents said they would be prepared to spend extra to make sure their property had high levels of energy efficiency.
Sustainable Harwell campaigned for energy efficient measures to be included in the build stage of the houses and urged the developers to consider installing rooftop solar PV on each home. They suggested installing air source heat pumps in place of gas boilers, as they may need be retrofitted in the future as the UK progresses to net zero. They helped to secure improvements to the cycle pathway and suggested electric vehicle charging points should be provided at each house being built, as well as communal charging facilities for those properties which do not have off-street parking.
Cycling and footpaths
They are working to help improve conditions for cycling in and around Harwell to make it easier for people to cycle safely for local journeys instead of using a car. One of the main challenges is to provide an alternative cycle route between Harwell and Didcot for less confident cyclists and children riding to school.
Solar PV at two popular community venues
Sustainable Harwell are involved in two exciting and ambitious projects to raise funds to install solar PV and batteries at Harwell Village Hall and the Harwellian Sports and Social Club. The projects will help demonstrate how local community facilities can begin to transition away from the use of fossil fuels by generating renewable energy and reducing the requirement for grid electricity.
Both facilities are in constant use by local community groups and sports organisations but have been badly affected by the recent rise in energy costs. It is hoped the new solar installations will help to significantly reduce these costs as well as help to meet net zero targets in Oxfordshire.