Community group of the month: Sustainable Botley
We are thrilled to announce that our community group of the month for January 2023 is Sustainable Botley. They joined the Low Carbon Hub in 2022 and became our 40th CIC community group member.
Sustainable Botley is a recently formed community group of volunteers, based in Botley in the parish of North Hinksey, West of Oxford city centre. They set up with the key aims to protect and improve the environment locally and to help people reduce their impact on the climate crisis. They have already launched some exciting projects that will help local households to reduce energy usage in their homes and provide support and advice to people struggling with their energy bills.
Sustainable Botley developed out of the 'Botley Big Green Day' in 2020, run by North Hinksey Parish Council and the Association for Botley Communities. The aim was to share information about the grassroots community action to improve our environment and generate ideas to encourage members of the public to get involved. There were stalls representing Cyclox, Oxford Food bank, Cosy Homes Oxfordshire, Extinction Rebellion, Oxford Badger Group, OxAir and many more.
Stay Warm Save Energy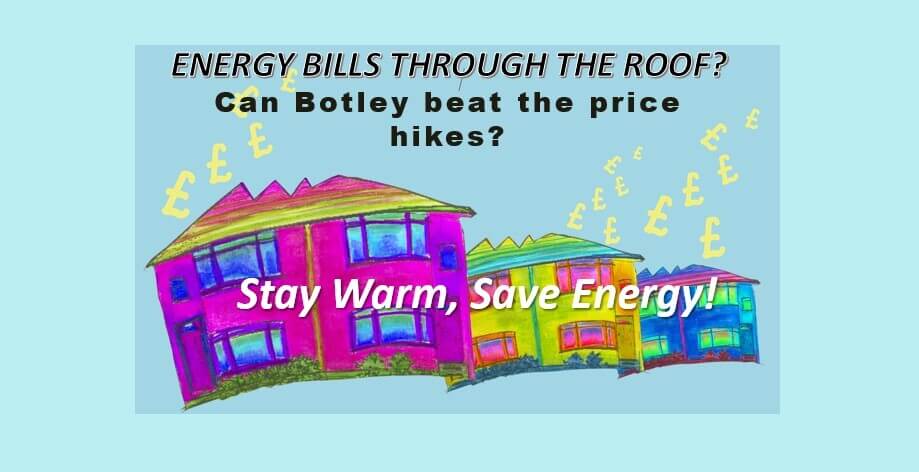 The group launched in 2022 with a Stay Warm, Save Energy campaign, a day long community event that featured talks from experts and discussions on how to save energy and heat our homes on a limited budget. Geordie Stewart, Retrofit Coordinator and Scheme Manager at Cosy Homes Oxfordshire, explained the holistic fabric-first approach to retrofit and the project management role of the Retrofit Coordinator in a whole house retrofit.
Local organisations, including Low Carbon West Oxford, offered advice on low-cost energy savings and local residents who had installed energy saving measures in their homes, were on hand to share their experiences.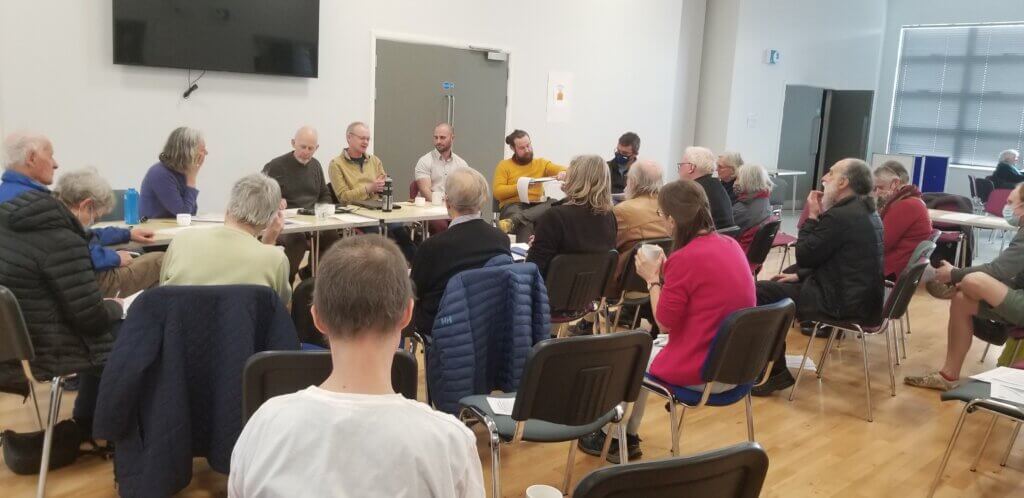 Sustainable Botley is a member of Communities for Zero Carbon Oxford, a collective of nine local environmental groups in Oxford who work with residents and local organisations to reduce carbon emissions and build green, thriving communities.
The consortium of community groups developed the Energy Saving Homes project, involving a series of initiatives to help householders save energy and money, which Low Carbon Hub were delighted to support with grant funding from the Community Grants programme.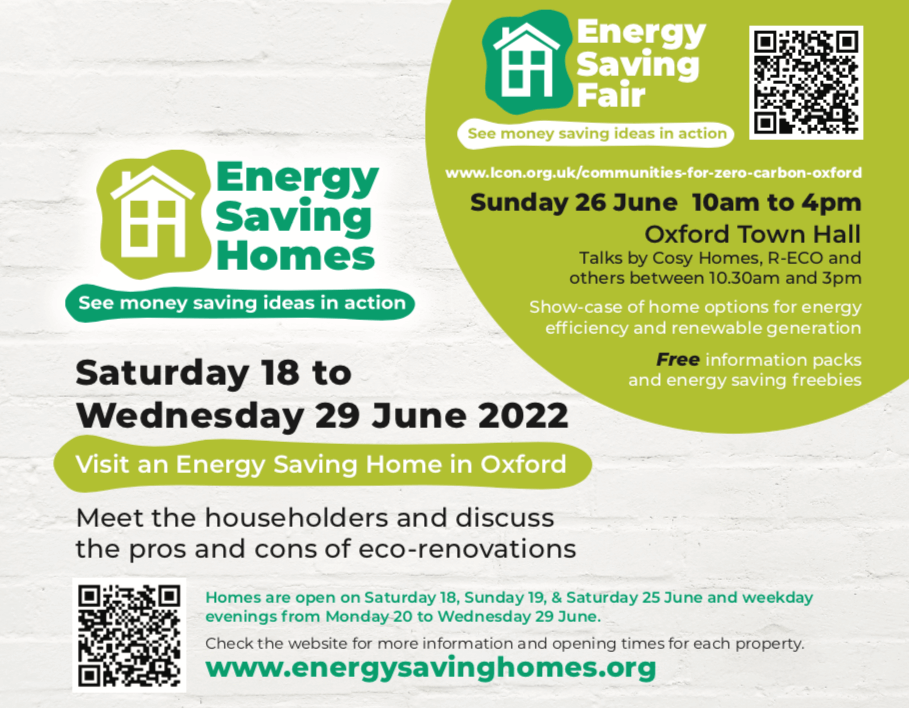 Members of Sustainable Botley participated in the Energy Saving Homes, Open Homes event 18 – 29 June 2022,whereresidents who had undertaken eco-renovation work opened their homes to visitors to see the energy efficiency measures they had installed. The event attracted over 200 visitors and was successfully repeated during Oxford Open Doors weekend and Great Big Green Week in September.
Botley Energy Project
Sustainable Botley were one of a small number of community groups to receive funding from Vale of White Horse District Council Climate Action Fund to offer support and advice on energy issues to people in Botley and North Hinksey. The grant fund enabled a member to be trained as a Home Energy Advisor under the National Energy Action training scheme, and another member to be trained as a Domestic Energy assessor.
They carried out energy surveys of eight typical homes in Botley and used the Low Carbon Hub's thermal imaging camera to identify cold spots and heat loss areas.
Laurie Michaelis, a Sustainable Botley member, said:
"We borrowed the Hub's thermal imaging camera in December and it was really helpful in showing people the thermal weak points in their homes, as well as identifying some wall types and presence/absence of insulation".
Botley Energy Advice Day
Two volunteers from Sustainable Botley took part the Low Carbon Hub's Energy Champion's training day in November 2022 and are now running energy advice sessions at events in the community.
The group organised an Energy Advice Day on Saturday 26 November 2022 in Seacourt Hall, Botley and were the first Energy Champions to utilise the energy advice stall and materials.
They provided practical advice on how to save energy and potentially reduce bills and how to put low-cost draught busting measures in place in the home. The Energy Saving Bite Size films, made as part of the Energy Saving Homes project, were shown, which feature residents talking through a range of energy-saving measures in their own homes that could easily be replicated.
Initial results from some of the house energy evaluations were presented and most people who attended the event were interested in home improvements. Sustainable Botley found it more difficult to engage people who were struggling to pay their bills but in the future, their Energy Champion and Home Energy Advisor will be presenting talks and visiting community groups and community centres to try and address this.
Sustainable Botley are preparing a full report of the home energy surveys, which should be very useful for other Low Carbon Hub community groups and we look forward to featuring that later in the Spring.