Community group of the month: Hook Norton Community Land Trust
We are delighted to welcome Hook Norton Community Land Trust as our community group of the month for May/June 2023.
At a time of climate emergency, when many new housing developments lack sustainable measures, the people of Hook Norton set up Hook Norton Community Land Trust (HNCLT) to develop an innovative community-led project of affordable homes that will have a positive impact on the environment and be fit for the future. The group began with a board of eight people and now has over 50 members and a register of people ready to volunteer and invest in the project.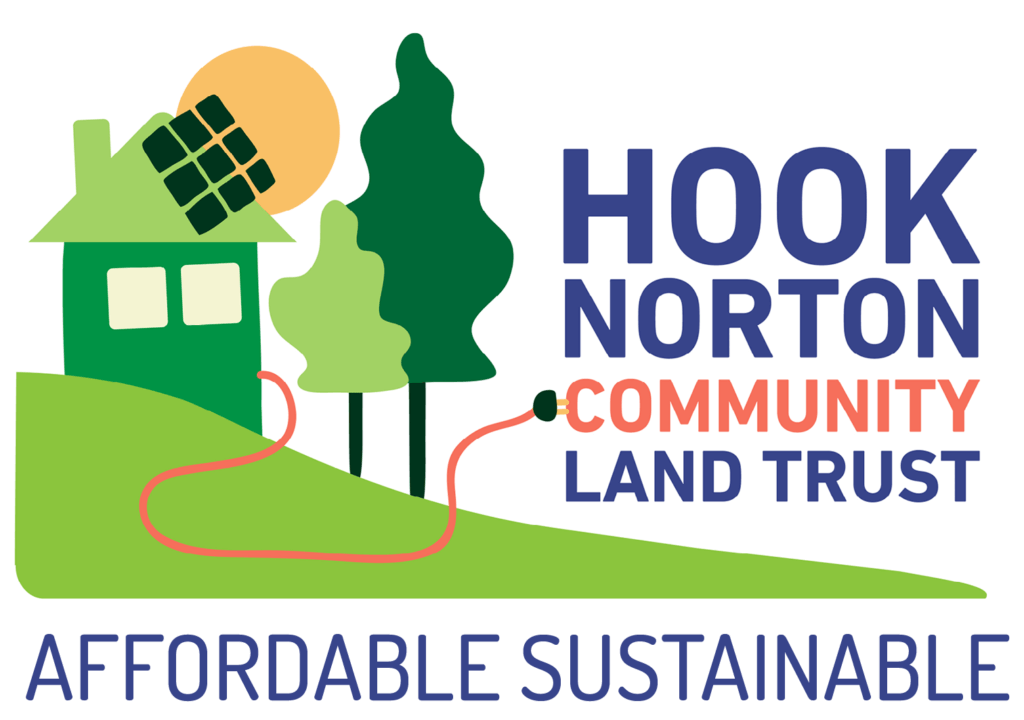 Community Land Trusts have become an increasingly popular example of local people taking control of their housing needs and transforming the future of their communities. They provide a creative and innovative solution to the growing housing crisis, where rapidly increasing house prices far exceed what is affordable for local people.
Hook Norton Community Land Trust was registered in June 2019. It is part of the National Community Land Trust Network and joined Low Carbon Hub in 2020. It was formed to enable the community to develop a small group of twelve sustainable homes, eight of which will be available at an affordable rent, that will enable people in need of housing with a local connection to the area to remain living in the community of Hook Norton. 
The site is designed to increase community spirit and will include facilities to share with the wider community in a purpose-built communal space. The homes and shared space are being built to Passivhaus standard and by achieving a high level of air tightness, they will ensure maximum comfort with low running costs and reduced carbon emissions. The homes are positioned on the site to make the most of renewable energy features, such as solar PV panels, with an array on each roof and the community building. The site will also contain electric vehicle charging points, a shared car club, and electric bike hire scheme.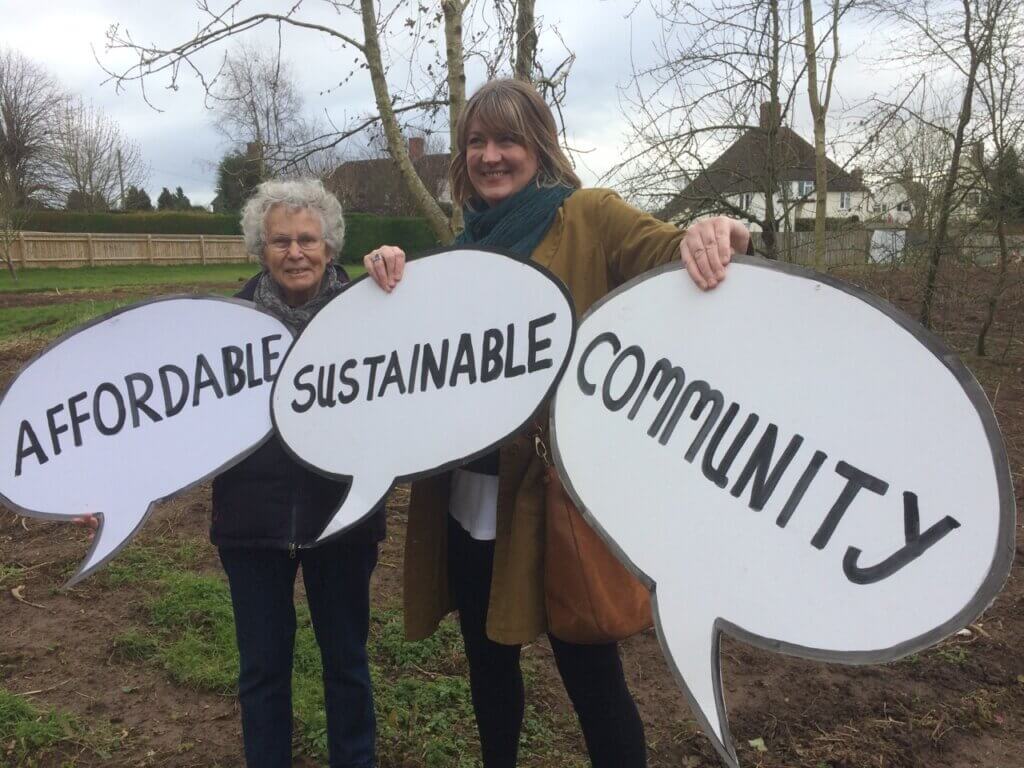 The project aims to be a replicable example of a carbon positive project and a microgrid will provide a decentralised system of locally generated energy which will allow the community to be more energy independent and environmentally friendly.
Support and community engagement
The project received the support of the wider community thanks to grant funding from the OxFutures Programme at Low Carbon Hub. The funding provided support for extensive community engagement and a feasibility study.
The consultation process included a village-wide survey to find out if the majority of local residents would back the scheme. The survey had a high return rate and indicated that 74% of respondents felt that the housing situation needed to be addressed.
As part of the community engagement, Low Carbon Hub provided a small grant to help create a video of local residents' feelings towards the need for affordable and sustainable housing.The video, made with help from Oxford Digital Media, can be seen here.
Overwhelming concern was expressed about the negative impact the lack of affordable homes for young and older people would have on the village. As one resident commented:
"If you want a community to grow, you need to keep young people here."             
"Without affordable and sustainable housing, the heart will leave the village"
A local architectural design practice, Charlie Luxton Design, was selected through a tendering process as the project architect. They had a combination of local knowledge and expertise with sustainable materials.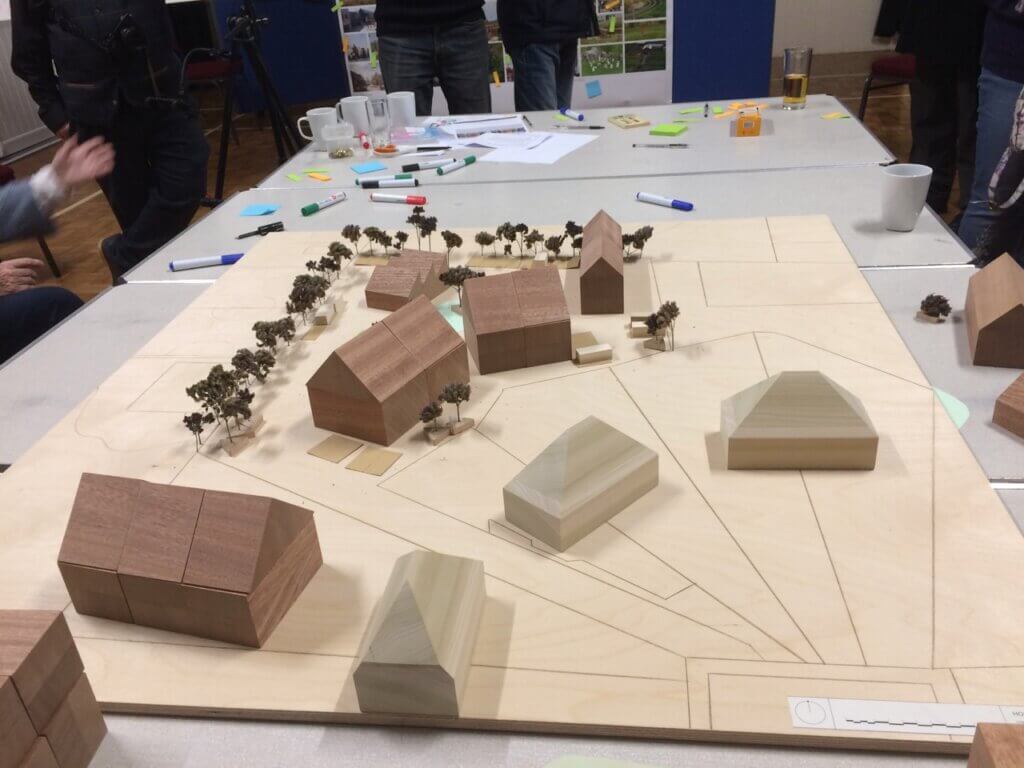 Planning permission was unanimously approved in May 2020 by Cherwell District Council for twelve Passivhaus homes and a community building to be built on this site. There is a mix of affordable rented homes, alongside private market housing all identical in appearance and specification.
The homes 
HNCLT are building eight homes for affordable rent, consisting of:
2 x one-bedroom houses
2 x three-bedroom houses
4 x two-bedroom flats
They are also building 4 x two-bedroom flats that will be for sale at closer to market value.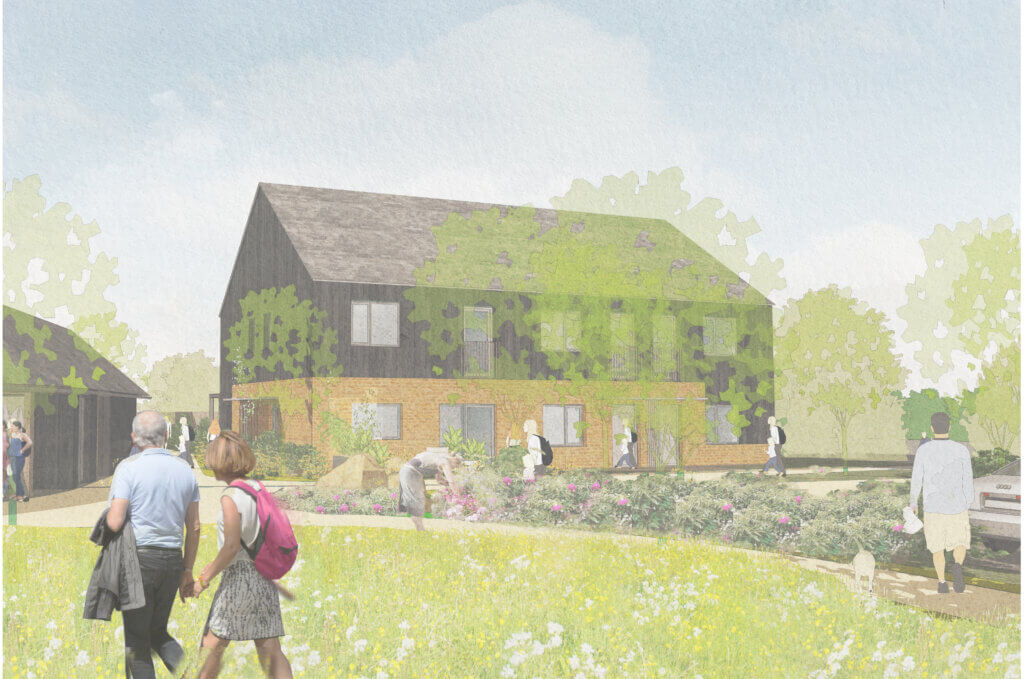 Climate positive homes for Hooky
HNCLT are working with Oxfordshire based, multi-award-winning company, Greencore Homes. They are constructing the homes at their workshop in Bicester, using a thermally insulated wooden framed, hemp-lime panel system. The panels are now mostly completed and awaiting assembly on site.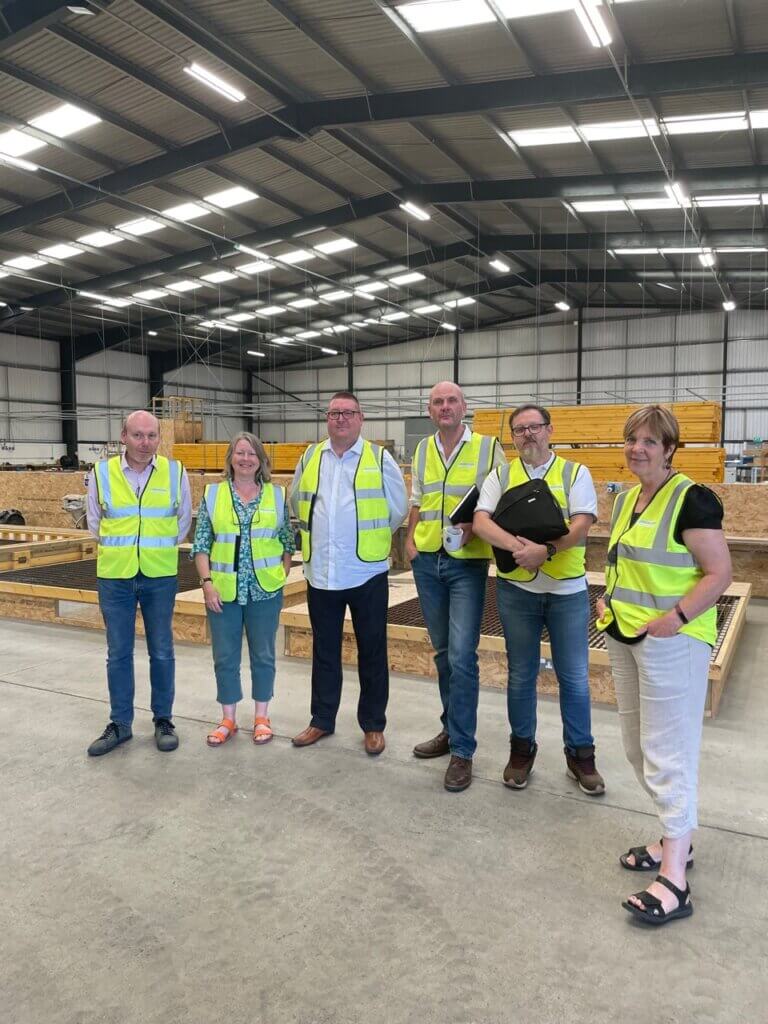 The group also gratefully received grant funding from Westmill Solar Cooperative to employ a part time project manager to liaise with the project partners. Cherwell District Council transferred ownership of the land to HNCLT, and Soha are planning to purchase the leases and manage part of the site. Construction funding has been secured by investment partners, Oxford Advanced Living.
Progress
Construction on site has started and the ground has been prepared and levelled. Piling work has been completed and the foundations of the two terraces are about to begin. It is anticipated that the homes will be ready for occupation in Spring 2024.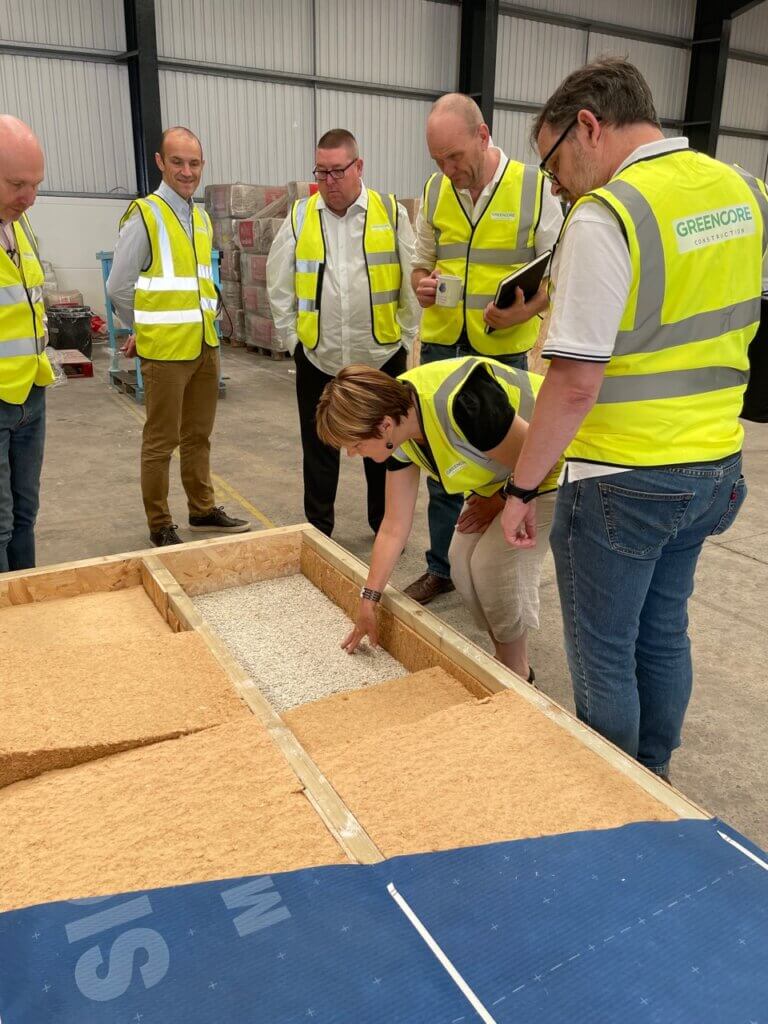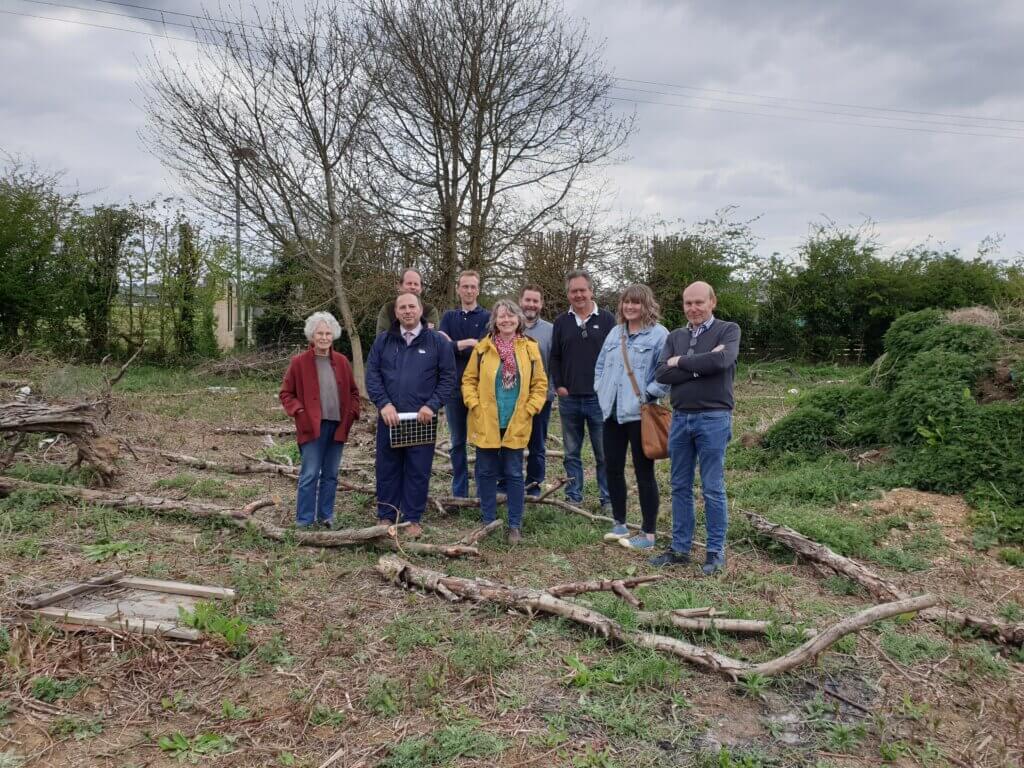 HNCLT will be launching a community share raise in the Autumn of 2023.
If you would like to become a member of HNCLT and support the project, please contact: hello@hooknortonclt.org.uk